---
This article titled "The new coat rules for men" was written by Simon Chilvers, for The Guardian on Tuesday 18th November 2014 17.00 UTC
1. Know your icons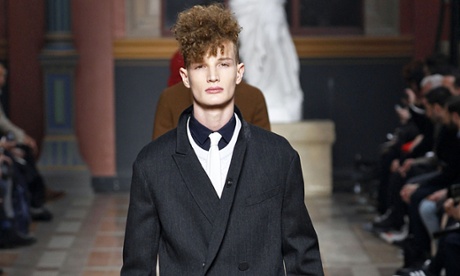 Sometimes runway fashion gets a bad rap, largely for pushing impractically expensive clothes onto men who wouldn't be seen dead in them. Luckily, this season, one of the biggest trends is for a fairly classic, long, slightly oversized overcoat. Think Dane Dehaan on the set of Kill Your Darlings or Young Fathers' G Hastings on the Mercury music prize red carpet. It's also a bit Withnail. The key things to look for are a coat skirt that moves expensively, probably double-breasted fastenings and a slightly dropped or curved shoulder. Bottega Veneta or Lanvin are blow-the-budget examples, while Topman's premium grey version is an affordable alternative. Also, know who you don't want to look like this season: by pairing a "wheeler-dealer" covert coat with unforgivable yellow trousers, Nigel Farage has, for the moment, killed the velvet collar.
2. What does this coat need to do?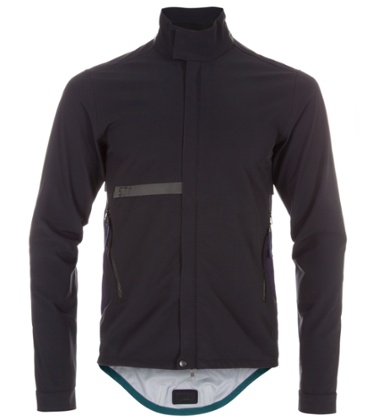 Obvious, yes, but buying a T-shirt on a whim is one thing; getting a coat that doesn't work for your life is quite another. If you're cycling, Paul Smith, a keen cyclist himself, has a range of hi-tech cycling jacket options in various shades, while Uniqlo never fails with puffer-style jackets. If you're looking for something that you can wear over a suit, a roomy overcoat (see above) is a natural solution, while Whistles does a "commuter" mac, a lightweight, on-the-hop option that will convey smartness. If you've recently bought into the bomber jacket trend, this also works in the layering mix; try worn under a heavier wool coat.
3. Will you love it for the next five years?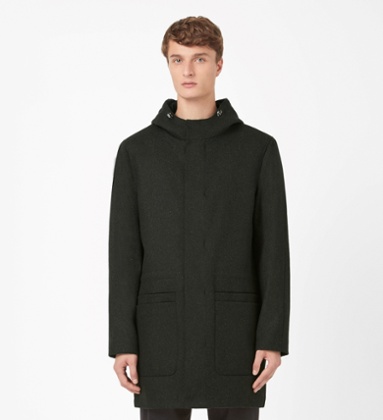 Even if you update your coat each winter, at a bare minimum you want to wear the new coat in rotation over the course of a few years. This is when buying something classic, like a navy peak-lapel wool coat (Reiss has a good one for £325), makes sense. Or a peacoat – I'm particularly keen this season on Christophe Lemaire's roomy khaki one. Cos will never fail you in this category, excelling as they do in discretion fashion. Their streamlined, olive-wool hooded coat is fully lined, minimal – despite featuring two large pockets – and feels modern without saying anything suggestive of a particular season that might put you off next winter.
4. It doesn't have to be tailored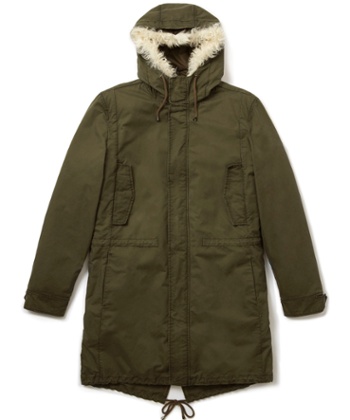 Phil Daniels wearing a parka over a suit and tie in Quadrophenia is a timeless example of how a more casual coat shape can tick boxes; Dior Homme showed a very similar proposition on their autumn/winter runway. What I find particularly persuasive about a parka, though, is its flexibility – it makes for an easy weekend option, whether you're after grungy layers (if so, choose something roomier) or a great coat for walking the dog. Again, Whistles triumph here if you're after something with longevity without four-figure price tags. Also, if you care about trend, green is a thing this season, so a parka in khaki ticks that box.
5. Get the best out of your budget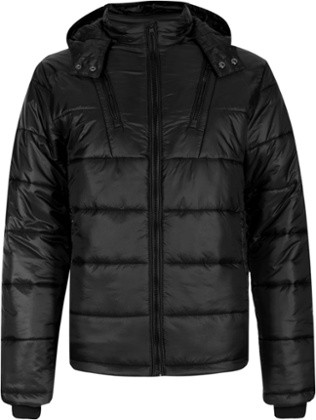 This is a bit like buying a house, only significantly cheaper. Decide what your priorities are, but remember that the bulk of a coat's success will live and fall by the cut and the feel of the fabric. The high street has definitely got better at developing wool coats that last – I've had a Gap peacoat for almost a decade – but, generally speaking, a sportier coat will defy cost more convincingly. Though it might lack the gutsy warmth of a classic Moncler, a padded jacket is a good bet. Marks & Spencer have a style in black for £99 that features water-repellent technology and a detachable hood.
6. Consider niche options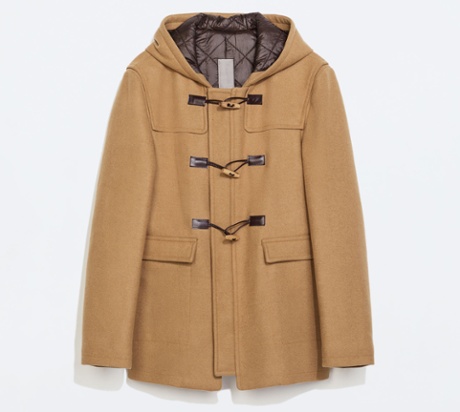 Take the humble duffle coat, which yo-yos in and out of fashion. You may think it a bit juvenile, but the outcome depends on what else you wear and the type of duffle you plump for. The current Paddington Bear movie is either going to help or hinder here, but one of the nicest high-street coats I've spotted this season is a short camel duffle at Zara. Its cut is sharp and neat, so it bats off any potential studenty overtones. Camel looks equally brilliant with denim or a grey suit.
7. But don't get too jolly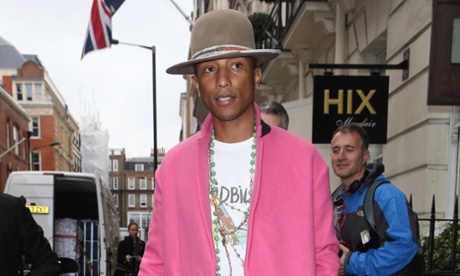 I hate saying this, as the proud owner of an acid green Jonathan Saunders bomber jacket that always gets compliments, but the jazzy coat is no easy feat. Few men, mores the pity, live the lifestyle of Pharrell Williams, whose pink coat is literally brilliant. And I'll forever be a champion of the David Attenborough school of Arctic parkas – his bright red Canada Goose number is a timeless winner. But really, in most cases, it's best to say no – to tricky colour-block panels, to too many fussily placed pockets and so on. Instead, make your coat less drab using the rest of your wardrobe; a snappy scarf, a patterned sweater or a cracking pair of sneakers.
guardian.co.uk © Guardian News & Media Limited 2010
Published via the Guardian News Feed plugin for WordPress.