It is hard to imagine Apple innovating any more aggressively than they already do, although the iPhone 6S has already pushed the brands' boundaries of advancement further. This is thanks largely to an impressive, pressure-sensitive touchscreen, which is three-dimensional and allows for a seamless navigational process.
Although the concept of a 3D touchscreen is nothing new and certainly not exclusive to the Apple brand, they have taken the technology to a brand new level by building in pressure sensitive capabilities to the touchscreen itself. This is in contrast to similar displays, which give the impression of being pressure sensitive while actually relying on an iGadget's built-in accelerometer.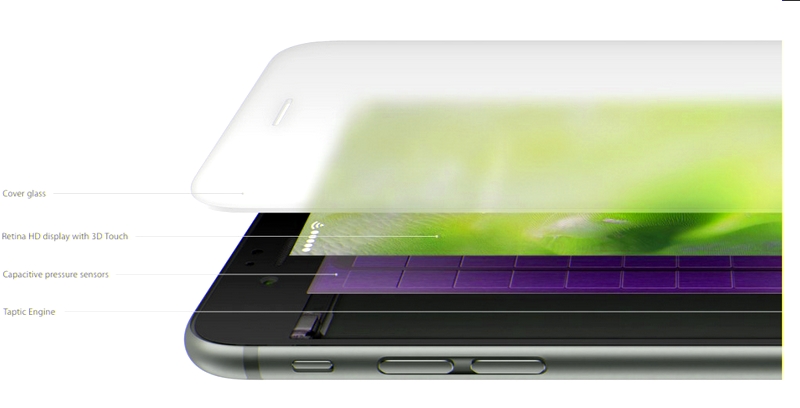 A Touch of Class from the Apple Brand

This represents a real game-changer for the iPhone 6S, which arrived on the back of minimal fanfare earlier this year. After all, we barely 12 months on from the advent of the iPhone 6 and the much-vaunted iOS 7, and Apple is not renowned for introducing anything more than incremental upgrades the year after a major launch. While this accurately reflects the upcoming iOS 8, however, the iPhone6S and 6S Plus offers some delightful hidden gems to users.
Aside from the unique selling point of a genuinely pressure sensitive, 3D display, this technology also offers considerable benefits to users. While it is mostly used to preview content and access additional, contextual menus, it also has the capacity to work on home screen app icons and pop-up lists too. Overall, it delivers greater flexibility to customers and creates a more user-friendly experience, making it a crucial consideration when considering the best iPhone 6s deals available on the existing market.
Changing the Game: Altering how you interact with your Smartphone.
While the inclusion of a 3D touchscreen may not seem like a big deal to some, it has the potential to change how you interact with your smartphone. After all, the taptic engine that powers this technology recognised both gestures and pressure, with your only requirement being to understand the force required to execute actions.
On a fundamental level, the 3D touchscreen on the iPhone 6S creates a simplified user experience and makes it easier to access your favourite apps and features with a single movement. Whether selecting a preferred contact to call in a hurry or attempting to play your favourite game on the go, the uniquely designed display and taptic engine offers huge value and contributes to a more functional device.