2013 Dubreuil Chardonnay by Winemaker Benoit Trocard.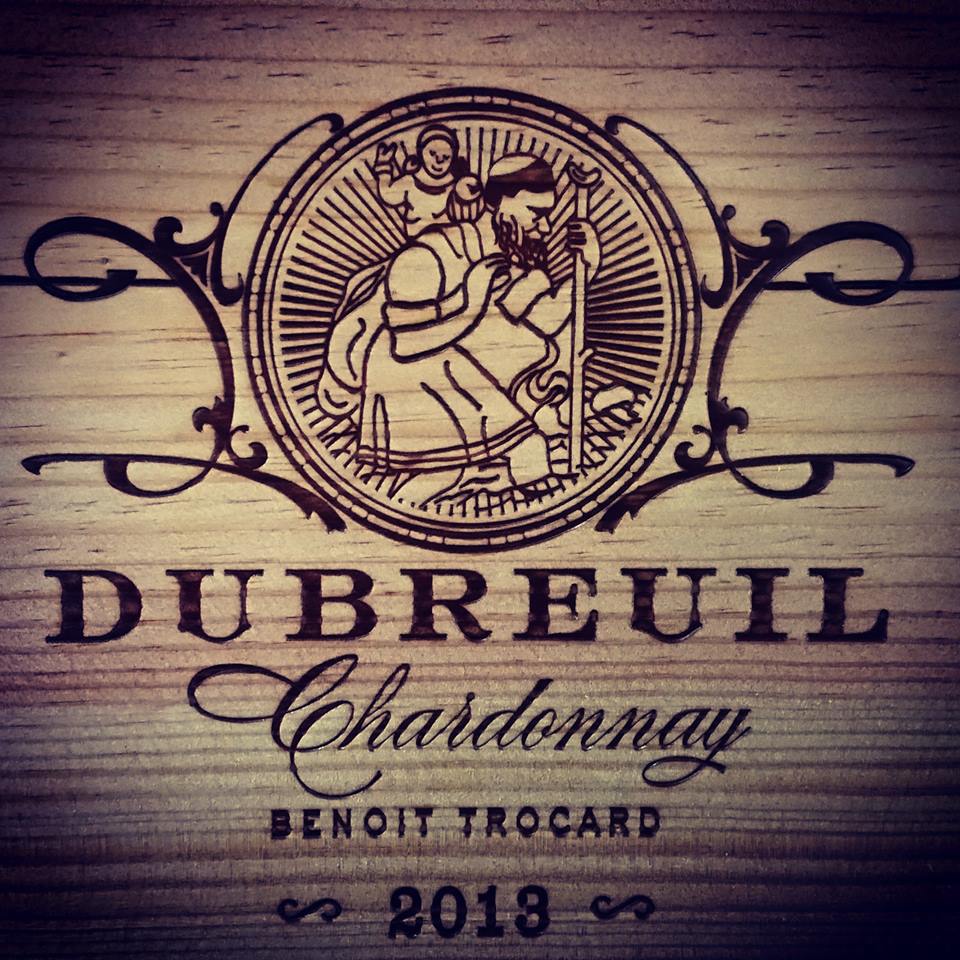 The Trocard Family, pioneering winegrowers since 1620, announced a rare new wine to the famed Clos Dubreuil portfolio and surprisingly it's not a Grand Cru Merlot. Winemaker Benoit Trocard, 15th generation of his family-owned business based in Saint-Emilion, Bordeaux, France has gone against the grain and taken a bold and unconventional move to plant and produce the first ever Chardonnay from the Right Bank wine region under the Clos Dubreuil brand, called Dubreuil Chardonnay.
Recognized as a rising star and force to reckon with among Bordeaux winemakers, Trocard has combined his strong work ethic, sharp instincts and independent skills to take a major risk in an old-world region, where new traditions or endeavors are rarely ever made.
While respecting tradition, Trocard was motivated to make his mark and shatter the barriers by planting Chardonnay in the Lussac appellation. "I have always seen the potential for planting Chardonnay in Bordeaux. However, this is a region that is not comfortable with new changes." He found the perfect location in his estate in Lussac, it was the perfect site to plant vines on a terroir of clay and limestone soils with southern exposure. He also picked this terroir as 11th Century monks historically produced their Chardonnay for mass there. "Chardonnay fits perfectly under this powerful label: It is a wine that has rich character, impressive weight, good texture and a lot of complexity. It is truly an honor to carry on my family's pioneering legacy and be the first to unveil this varietal from Bordeaux," Benoit Trocard stated.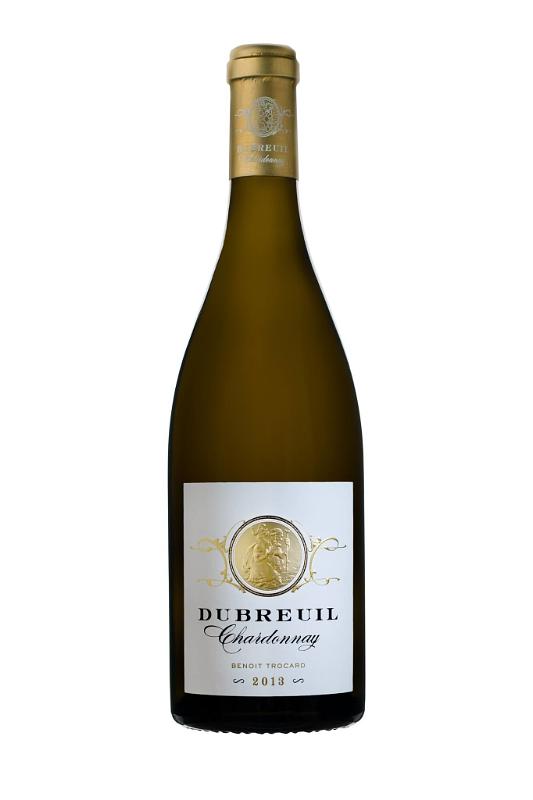 In 2002, at the young age of 24, Trocard set out to prove his business acumen and purchased his first wine estate Clos Dubreuil, in Saint-Emilion, Bordeaux. The four acre
estate is highly regarded for its location on an exceptional non-contiguous lime-stone plateau, assuring the best terroir for master blends. The wines have consistently achieved high scores from Robert Parker Jr. and in 2011 won the Grand Cru Competition, which has put the winery at the forefront of wine-making in Bordeaux. Trocard states
"There is no doubt that the success of Clos Dubreuil hails from my family's rich cultural heritage of more than 400 years of winemaking. I am also very fortunate to be working along side powerhouse Consultant Michel Rolland, my 92-year-old grandfather Jean, and highly respected father Jean-Louis to create a perfume of the best barrel blends of Merlot, Cabernet Franc and Cabernet Sauvignon."
Unconventional to the bone, Benoit Trocard co-founded Bordeaux Oxygene in 2005. "This independent organization is harmonized by 18 ambitious young winemakers who are committed to showing the outside world that Bordeaux cannot rest on its laurels," Trocard said. He is an active member of this avant-garde leadership group that has proven the next generation is a force to be reckoned with. Trocard has been a powerful advocate in the international market by making a resurgence for Bordeaux as a rich winegrowing region that produces superior quality wines beyond First Growth offerings. "I am very proud of my grandson Benoit who is leading our family business as the 15th-generation.
Throughout the past decade, Benoit Trocard has continued to acquire more land in Pomerol and has recently begun construction on a structurally impressive and breathtaking winery facility for Clos Dubreuil. Aside from overseeing the family estate Clos de la Vieille Eglise, inherited in 1830, located on the Golden Crescent of Pomerol, Trocard is also in charge of overseeing all ten of the family's Chateaux. Their vineyards spread over seven appellations including Saint-Emilion and Lalande-de-Pomerol (a property formerly owned by the Mouiex family) and produce a total of 60,000 cases per year.