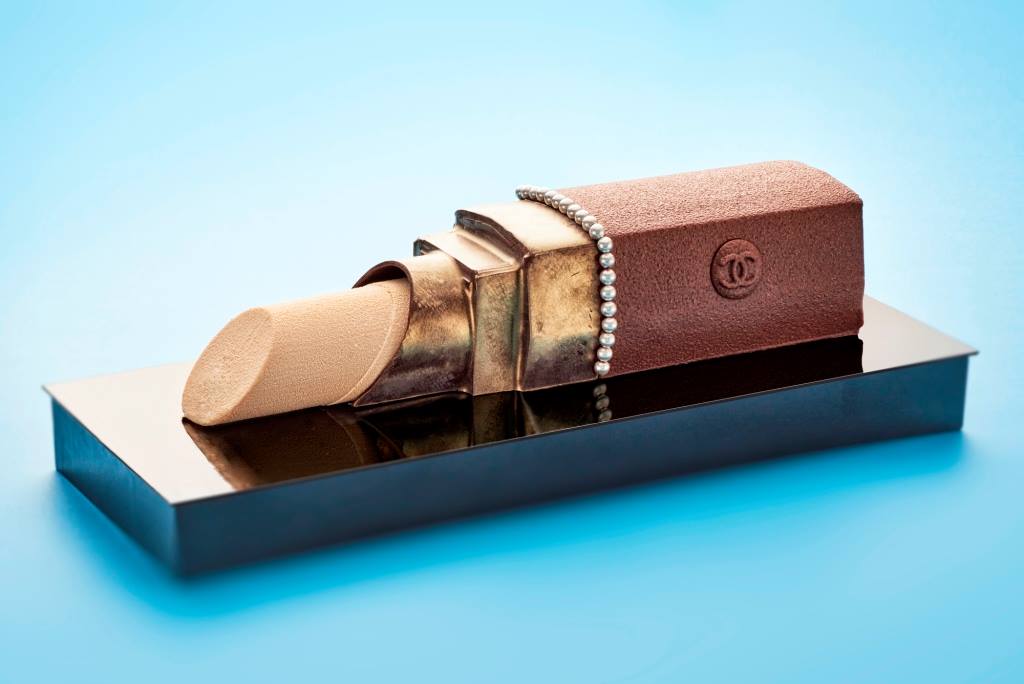 This Christmas log made by Tokyo' Beige Pastry Chef Julien was sold out in no time. The one-of-a kind Christmas cake for Tokyo-based eatery Beige's 10th anniversary was designed by German fashion legend Karl Lagerfeld. The head designer and creative director of Chanel, Fendi and his own label fashion recreated Chanel's iconic lipstick shape.
The rich flavors of caramel and dark chocolate will be combined for this bûche de Noël and presented in an exclusive box featuring a sketch by Karl Lagerfeld. The cake was
limited to 100 units.
Bûche Beige by Karl Lagerfeld was included in a Deluxe Christmas Menu celebrating Beige's tenth anniversary. Executive Chef Kei Kojima will show his talents to bring a special meal using the most luxurious ingredients from France and Japan.