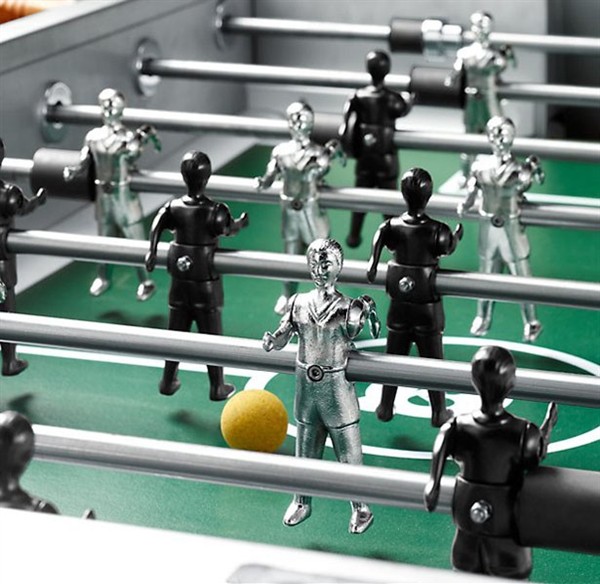 Table football, foosball, biliardino, or futbolin, the table-top game and sport that is loosely based on association football. Here is a Restoration Hardware deluxe game table built of stainless steel and durable iroko wood. The table promises to become a family favorite for years to come. Its handsome design and minimalist palette lend it uncommon sophistication, while its electropolished steel top makes it rugged enough for outdoor use.
The levelers will keep this foosball table pitch perfect on uneven surfaces like tile and grass.
Several companies have created "luxury versions" of table football tables. One of the most notable is the Opus Table created by the Elevenforty company.There was also a 7-meter table created by artist Maurizio Cattelan for a piece called Stadium. It takes 11 players to a side.Differences in the table types have great influence on the playing styles.