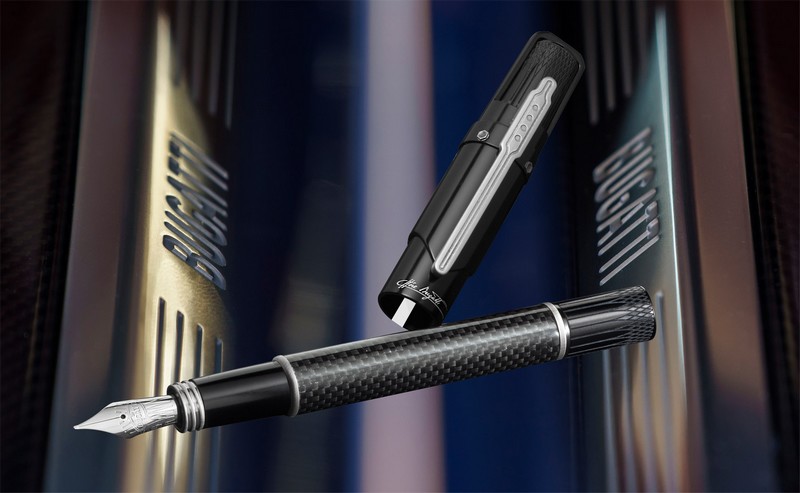 Instead of screwing out the cap from the barrel of the new Bugatti Chiron writing instruments from Montegrappa, the onwer turns the outer end of the cap and the pen barrel is freed. This luxury writing instrument is dedicated to Bugatti's new CHIRON supercar, the 2.5 million € sports car presented for the first time at the Geneva International Motor Show last March.
The Chiron writing instruments from the Italian company of luxury products Montegrappa feature carbon fibre barrels, and anodized aluminium cap and barrel ends. These are decorated with dynamic quilting engraving, reminiscent of Bugatti upholstery, while the cap top is enriched with red lacquer line.
The luxury pen functions in its own unique way, with a fresh method for opening it to expose the nib.
Fitted with a 18k Gold nib bearing the Bugatti oval badge, the Chiron fountain pen is offered in three writing grades of fine, medium and broad. The signature clip, shaped to recall the car's console, also works as a tie-clip.
The pen is named after racing legend Louis Chiron, who was a racing driver who won virtually all the major GP's for the brand in the 1920s and 1930s, including the 1931 Monaco Grand Prix in a Bugatti Type 51.