Monet and Bonnard inspired Buccellati Jewels.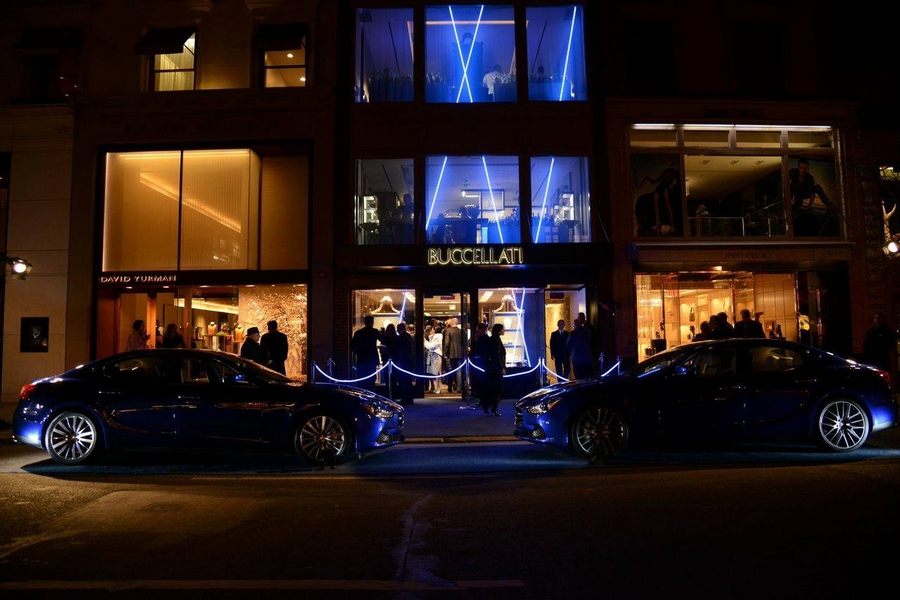 The Milanese jeweler Buccellati (founded in 1919) celebrated its U.S. flagship. The recently inaugurated Buccellati boutique at 714 Madison Avenue in New York, is a five-story townhouse including an exclusive High Jewelry lounge. In this ocation in the heart of Manhattan, the Italian jeweler unveiled aseries of unique pieces inspired by Claude Monet, Pierre Bonnard, Winslow Homer, Mikhail Larionov and Odilon Redon.
Titled "The Art Collection" the project was designed by Buccellati creative director and President Andrea Buccellati and his daughter Lucrezia Buccellati, the company's first female designer. The new Art Collection is reimagining five rare paintings privately owned by her David Wildenstein, Lucrezia Buccellati's husband.
"We chose five paintings and did a one-of-a-kind piece for each: (two pairs of) earrings, a cuff, a brooch and a ring," said Lucrezia Buccellati.
"The two generations working together on this offers a passage to the future," added Lucrezia Buccellati.
"The New York flagship perfectly represents the new concept of Buccellati and thanks to the dimensions of the New York space, we will have the possibility to express it at its best," Andrea told Forbes. "We have succeeded in maintaining the concept of Buccellati's traditional style combined with a more modern sobriety and elegance. I think this new essential look will emphasize the unique and incomparable style of our creations, and they will finally stand out with all their beauty."
The new five-storey flagship store on Madison Avenue will contain a high jewelry lounge and a private Family Vault of vintage offerings.
In 1919 Mario Buccellati opened his first Buccellati boutique in Milan and later, in 1951, he went a step further, opening another one in New York.
The desire was to fulfil their customers' most fanciful dreams. The more unusual the dream, the greater the goldsmithing mastership and unstinting patience have to be, because the project might take years rather than months. Even today, the fourth Buccellati generation creates every jewel with the same passion as in the past, because the secrets to obtain the finest jewelry pieces are always the same: care for details, patience and passion.