The 10th Anniversary of the competition for young designers saw over 70 artists and more than hundred of submitted designs. This year , the 2017 Master of Crystal title went to a student of the Czech Technical University in Prague, Tereza Drobná, for her GEM design.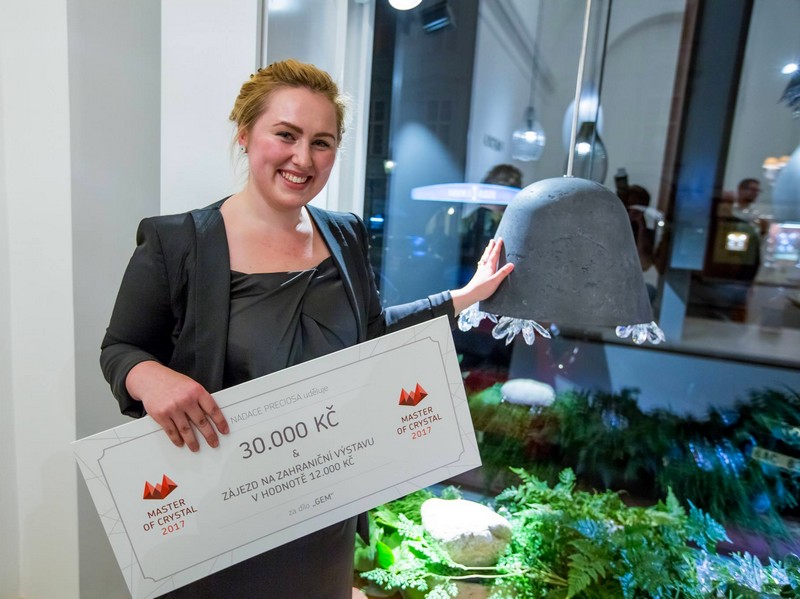 The Master of Crystal competition is primarily aimed at talented students, though it is also open to professional designers and  artists. This 10th anniversary year attracted over 70 artists. A jury consisting of representatives from co-organizers luxury brand Preciosa and the Museum of Glass and Jewellery in Jablonec nad Nisou, as well as the Czech Glass Society, art designer Jakub Berdych, and the contemporary jewellery artist Jiří Šibor evaluated over one hundred submissions this past spring. During the summer, the chosen group of finalists was then able to continue on in the competition by creating prototypes of their artistic visions at Preciosa's facilities.
This year, Czech Technical University in Prague student Tereza Drobná became the 2017 Master of Crystal on Tuesday, October  24th. She was awarded the grand prize in the Preciosa Flagship Store for her GEM design.
"The GEM luminary is inspired by the hidden beauty of natural semi-precious stones. The unfinished stones are in stark contrast with the sparkling crystal that is hidden within," explained the student of Industrial Design from the university's Faculty of Architecture.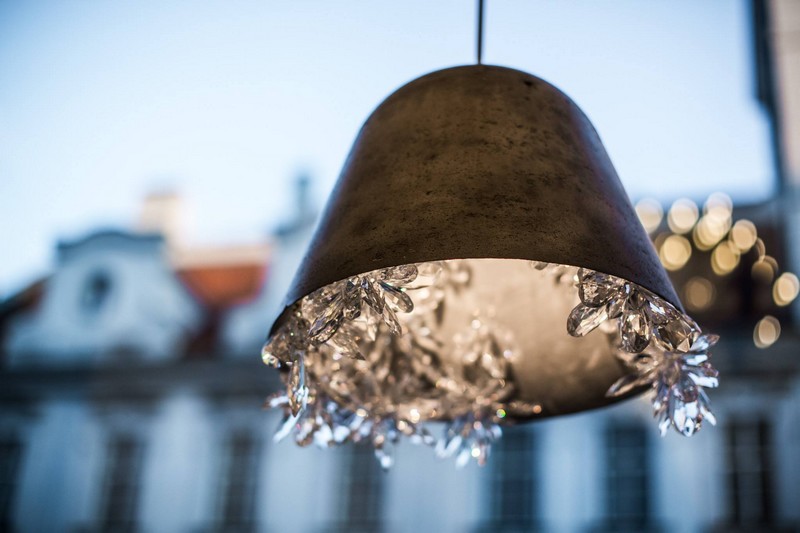 "I strove to achieve a similar effect using the combination of unrefined concrete and the precision of crystal chandelier trimmings. From a distance, the lampshade conceals a glittering treasure, which the viewer only uncovers as they come closer," explained the artist.
In addition to gaining the unique experience of being able to bring her vision to life at Preciosa, the grand prize winner was also  awarded a financial support from the Preciosa Foundation, a trip to an international exhibition worth, and the opportunity to showcase her work internationally. Marcela Šilhánová, this year's runner-up, received a cash prize for her Rondel light fixture design. Anna Šmejcová received the third prize for her BiouCYCLE creation. The Museum of Glass and Jewelery in Jablonec nad Nisou Award was won by Daniela Škopková for her chic Glamour Cops jewellery design. Last, but not least, the Czech Glass Society Award went to Jakub Neufuss for his Rokajlajt 1360 luminary.
This year, Preciosa has been awarded the Red Dot Seal for design and creativity in Communication Design category. And this
time, the celebration is twofold, as the awards went to Preciosa's Cultivation of Chandeliers and Preciosa Flagship Store in Prague.
images: preciosa