The 2013 batch of Samuel Adams Utopias.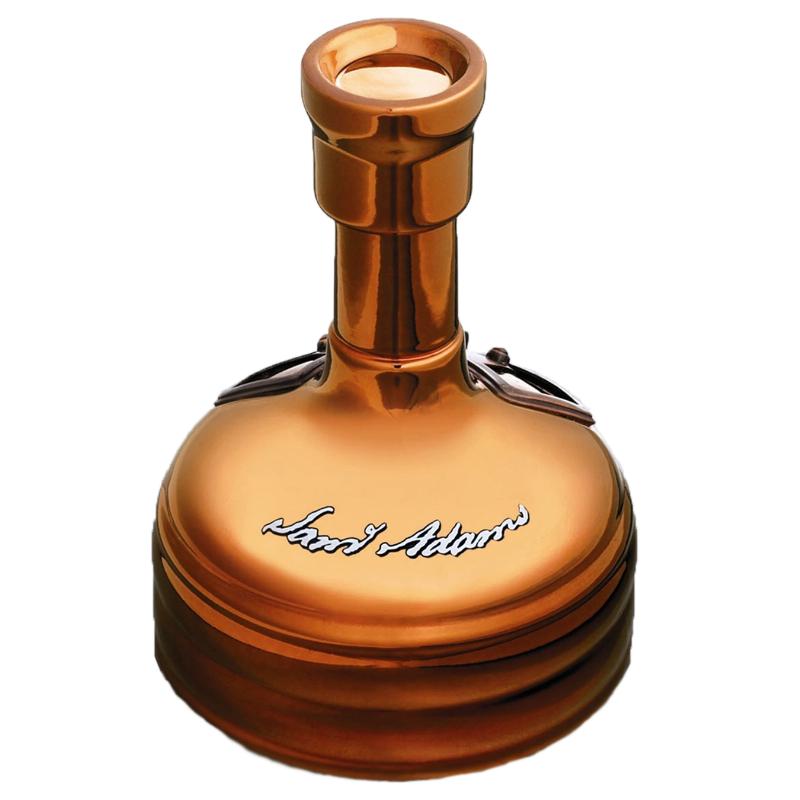 The brewers at Samuel Adams announced the 2013 batch of Samuel Adams Utopias, the brewery's most renowned luxury barrel-aged, extreme beer and one of the year's most anticipated beer releases. This year marks the first time Samuel Adams brewers have blended Utopias with Samuel Adams Kosmic Mother Funk (KMF), a Belgian-style ale barrel-aged for at least nine months (and up to two years) in Hungarian oak tuns.
The brewers make fewer than 15,000 bottles of this limited-edition beer due to the long aging required. It will be available at select specialty beer and liquor stores starting this November for a suggested retail price of $199 per bottle.
Meant to be savored like vintage fortified wine or fine cognac, Utopias is a strong, rich, uncarbonated dark beer best served as a two-ounce pour at room temperature in a snifter glass. Samuel Adams Utopias is brewed in small batches, blended, and aged in the Barrel Room at the Samuel Adams Boston Brewery.
Utopias is known for its tobacco and darker fruit notes, and drinkers will continue to notice this character from previous batches, but the KMF blend (also used in Samuel Adams Barrel Room Collection beers) brings a whole new spectrum of flavors and complexity to the beer, including brighter fruit notes in the finish and just a hint of sourness which tones down the sweetness of the brew a bit.
For the 2013 batch, the brewers also aged a portion of the beer in hand-selected, single-use bourbon casks from the award-winning Buffalo Trace Distillery. This additional aging process enhances the beer's distinct notes of vanilla and maple. The 2013 release also spent time in Port casks from Portugal, which contribute elegant, dark fruit aromas. The resulting release of Utopias has notes of dark fruit like fig, subtle sweetness, and a deep rich malty smoothness. Utopias 2013 weighs in at 28 percent alcohol by volume (ABV).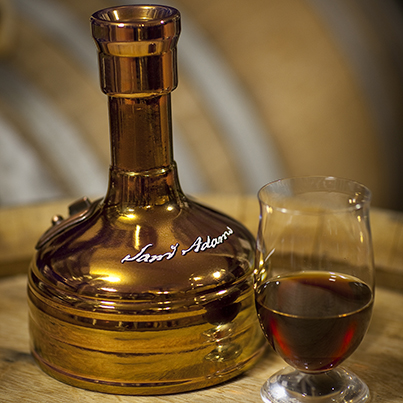 "Utopias takes time to perfect. We are constantly checking in on it: tasting, comparing, blending vintage beers and trying different blends to see what might improve the flavor. This year, as part of that exploration, we incorporated a touch of our Kosmic Mother Funk (KMF) in the recipe and really liked what we tasted. The KMF brings a whole new spectrum of flavors and complexity to the beer, including brighter fruit notes like cherries and plums and just a little earthiness," explained Founder & Brewer Jim Koch.
Since its introduction in 2002, Utopias has become one of the most sought-after brews for beer fanatics. Utopias grew out of Samuel Adams founder and brewer Jim Koch's passion for creating beers that are robust in flavor and employ innovative brewing and aging processes. Jim wanted to challenge the traditional opinion of what beer could be, and in 1994 he released Samuel Adams Triple Bock with 17.5 percent ABV. Triple Bock served as a model for Samuel Adams Millennium, a 21 percent ABV strong ale which commemorated the year 2000. Utopias took "extreme" beer to a new level two years later, when it weighed in at 24 percent ABV. It was brewed again in 2003, 2005, 2007, 2009, 2011 and 2012, producing brews that have reached 29 percent ABV.