Angelina Jolie's Procop jewels set for exhibition
Unprecedented access to Angelina Jolie jewelry line
Style of Jolie, Angelina Jolie's jewelry line made in partnership with co-designer Robert Procop, is set to go on display this summer at The Grand Hotel in Cap Ferrat and Monaco's Hotel de Paris concurrently between July 15 and August 15. The new French jewelry exhibition is set to showcase some additional new jewels to the existing collection, normally available to view only by private appointment
100 percent of profits will benefit the actress's charity, the Education Partnership for Children of Conflict. Using funds from jewelry sales, Angelina Jolie is planning to break ground on a school for girls in Afghanistan.
"Our commitment is always supporting the children's charity, which remains the overall intention and purpose of the collection," said Robert Procop.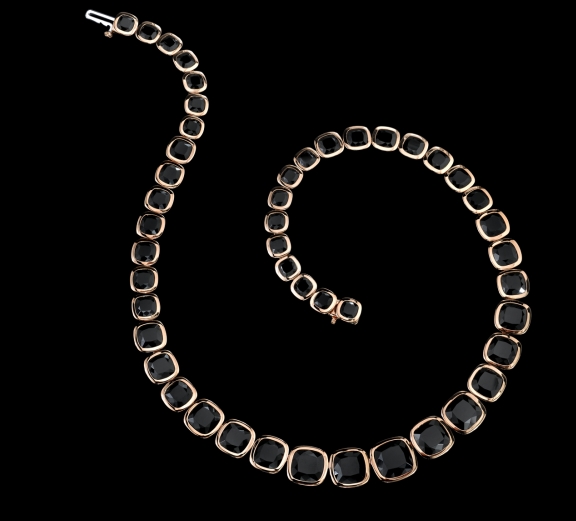 The Premiere Black Faceted Necklace was the first jeweled necklace created by Angelina Jolie and Robert Procop. The softly rounded curves of cushion shape stones have been used to artfully capture the enchantment of feminine allure for centuries.
Each gem is a natural black spinel faceted like the classic cushion shape diamond. The necklace is sculpted in 18K rose gold and has 47 black spinels with a total weight of 74.35 ct.
This exquisite necklace was first worn by Angelina to the premiere of her movie 'Salt.'
Robert Procop created also Angelina's engagement ring ($250,000) fiancé Brad Pitt offered her earlier this year.