Following her debut season, Lot 99 will debut in September at the 2017 Cannes Yachting Festival.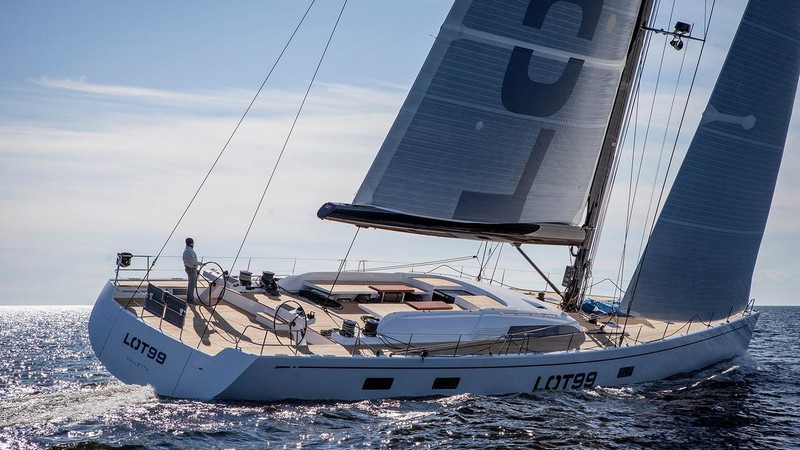 Go Swan, go!!! These days there is a lot of action in Palma de Mallorca, among Swan OD classes. With 138 boats set to line up carrying the national flags of 26 different countries, this was the largest fleet since the first Regata Copa del Rey in 1982.
This July, the Finnish yard Nautor's Swan has announced the first hull in its new Swan 95 range of 28.8 metre sailing yachts.The new Swan 95 LOT99 is a versatile, high performance yacht that combines superior cruising capabilities with the style and quality Nautor's Swan is renowned for. Cutting-edge hull lines in elegant forms, sporting luxury and timeless class, such as only German Frers and Nautor together know how.
The Swan 95 LOT99 features the semi raised saloon allowing panoramic views outside that has been a distinctive trait of the latest fast cruisers from Nautor.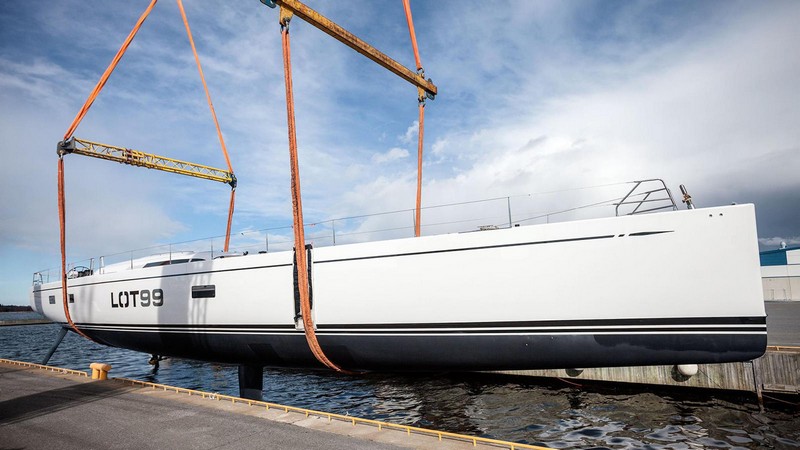 "All in all I feel that the Swan 95 in all the various configurations is the ideal yacht for the sailor who enjoys being close to the action and the elements," says famous naval architect German Frers.
The new Swan 95 is the evolution of the Swan 90: longer, proportionally lighter, stiffer and faster than her predecessor. It follows the maximum sailing length concept of her larger sister; the Swan 115. As much as her larger stable mate, her specifications of interior, deck, rig and appendages can be adapted to a variety of modes for, either a full cruising, cruiser-racer or full racing modes.
Even if the footprint of the superstructures of the S and FD are very similar, and the sail handling equally easy the overall results differ considerably. While the S is designed principally for guest comfort with well defined social areas and easily deployed sun protection in the guest cockpit, the FD is intended for action and the efficient work of a competitive crew on the racing circuit.
"The Swan 95 joins the yard's extensive collection, which extends up to the 35.2 metre Swan 115 flagship, of which four have been sold. Other superyacht projects currently under development at the Finnish yard include the 23.99 metre Swan 78, with the first two hulls sold in December 2016," informs boatinternational.
The height of the coach roof is kept to a minimum so as to give optimum visibility and little interference with the handling of the numerous racing sails. In both cases winches are strategically located and capable of multiple functions.
Two basic layouts of the modern, practical, comfortable interior have been studied in detail by experts in long distance cruising and modern design, including a variety of customisation options, both the owner forward and owner aft versions of the raised saloon and the flush deck. Special attention has been given to secure the circulation of the comparably large spaces while sailing at the larger degrees of heel.