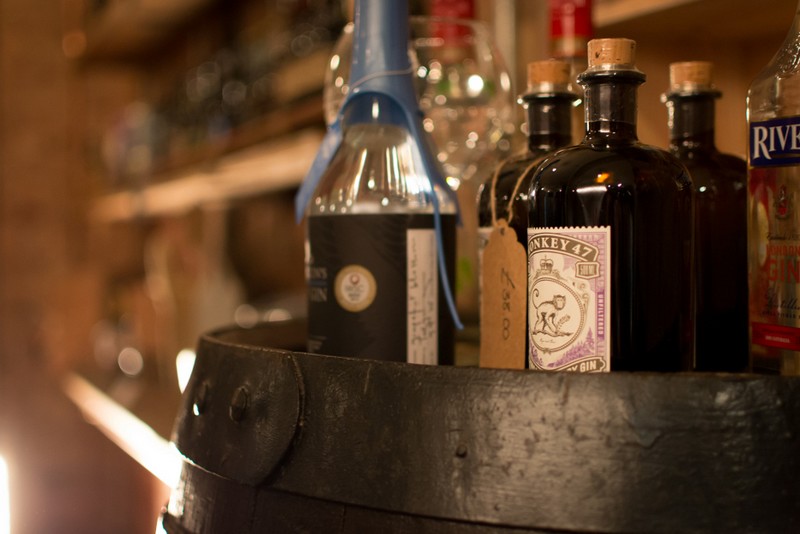 ---
This article titled "So many gins, so little difference" was written by Henry Jeffreys, for The Guardian on Friday 21st August 2015 11.00 UTC
Samuel Coleridge wouldn't stand a chance these days. Every time my wife settles down to write the novel that will lift us out of lower middle-class penury, the doorbell rings. These latter-day men from Porlock are couriers bearing gin. We now have so much gin in our kitchen that I'm forbidden to accept any more.
We are living through a time of gin. Every day, I receive a press release about a new product: there's gin made with tea, cucumber, and even chocolate. There's World Gin Day (which I ignored), gin festivals, gin symposiums, gin tastings, and gin and food matching. So persistent is the powerful gin lobby that I was sent two copies of a new book, Ian Buxton's 101 Gins to Buy Before You Die (of gin presumably) plus a package containing, yes you guessed it, gin!
Buxton isn't entirely sold on the great gin renaissance. "While writing this book," he muses, "I lost count of the number of producers, particularly small ones, who assured me of the 'passion' of their founders and wanted to tell me of their 'journey' and the 'hand-crafted' and 'artisanal' nature of their brand, evidently in the belief that this made them stand out in some way. It does not."
That should be above every marketing person's desk in huge letters. The problem with gin is not only the similarity of the marketing but also the product. A friend in the gin business told me that people get very passionate about their favourite brands but they can never identify them in a blind tasting. I imagine the hit rate for Laphroaig is much higher.
So how does Buxton manage to craft such an entertaining book about a repetitive topic? By having his gin and drinking it, of course. His humorous scepticism is part of the fun, but he is also an enthusiast and able to explain the varied distillation processes. Some of these gins are indeed very different.
Like Buxton, I'm ambivalent about the craze, but some gins have really caught my attention. Highwayman from the Vestal Vodka people has a richness almost like a gin made from new-make whisky. Colonel Fox gin is deliciously fiery and Sacred's Tate gin is sweetly spicy, but completely goes to pieces when confronted with tonic.
Despite my wife's disapproval, I'm enjoying having a houseful of gin. Hic! There's goes the doorbell again. If only the lemon, ice and tonic lobbies were as well-funded.
Henry Jeffreys' first book, Empire of Booze, will be published by Unbound in 2016. @henrygjeffreys
guardian.co.uk © Guardian News & Media Limited 2010
Published via the Guardian News Feed plugin for WordPress.