The latest tech-based amenities have opened up more options for luxury home buyers. According to The Wall Street Journal, 87% of luxury home buyers favoured a tech-friendly home and 66% said that smart homes would be on their wish list instead of green homes.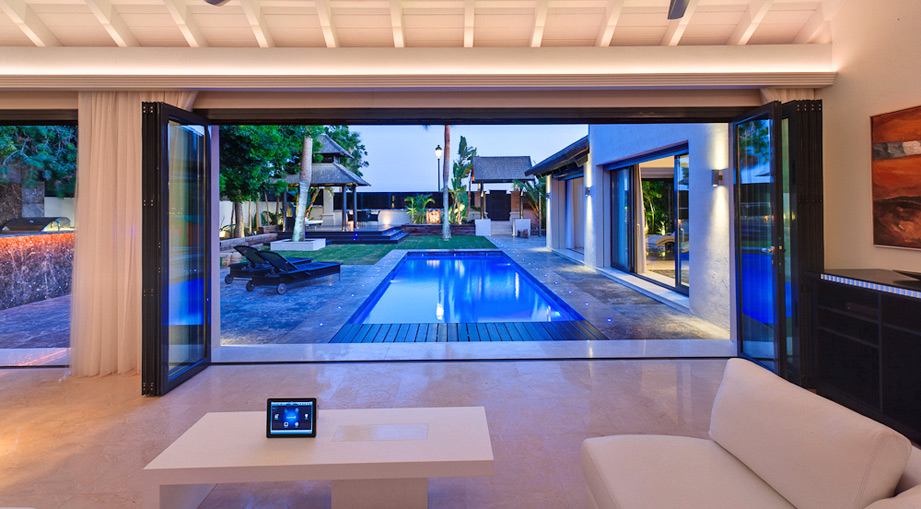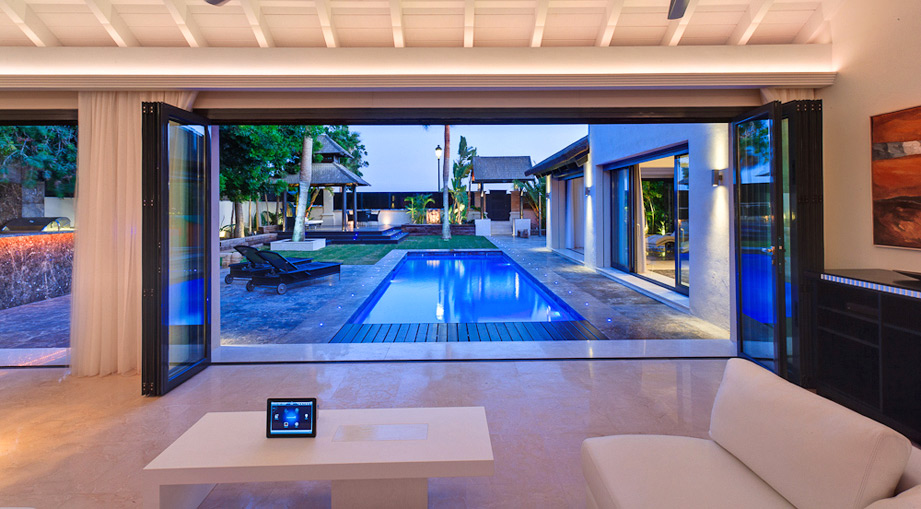 The reason why smart homes are being preferred over other offerings is that they add value in terms of personal space and amenities. Also, they offer tailor made solutions based on specific individual requirements: homeowners can sync their thermostat with a smartphone or a tablet for example.
With the growing demand for smart luxury houses, some of the expected trends for 2014 include:
1. Smart thermostats
The demand for smart thermostats will continue to grow and homeowners would expect to use their gadgets to control most of the automation devices. Google's recent acquisition of Nest for $3.2 billion further validates the trend: the startup made a smoke detector and a thermostat that can be synced with a home network wirelessly. These thermostats also offer advantages from the perspective of energy consumption as their programmable settings can reduce energy consumption by 10% to 30% according to the findings of the US Environmental Protection Agency.
2. Customer service
Smart customer service is an intriguing concept that will advise homeowners as to which home appliances need replacements and will also provide assistance during after-sales services.  For example, home owners are going to be notified when a washing machine needs replacements or when their TV needs to go to the service center. Such an addition will prevent the wear and tear of appliances and reduce the amount of replacement/repair time.
3. Recreation and fitness
Innovative designs and technology will allow fitness enthusiasts to workout in smaller spaces. Glass breakaway doors will be offered with luxury apartment home gyms to treat home owners with far-reaching views and a variety of activities will be possible in-doors so unpredictable weather conditions won't have any effect on fitness regimes.
Construction of smart homes
The once 'quirky' industry is now a usual trend among homeowners and technology companies are also playing an essential role for its maturity.  One of the best parts is that it's all scalable, so it is up to the home owner to go with as much or as less automation as desired.
These types of project are more complex, and as the technology being added to the houses becomes more sophisticated, the project management process will also have to keep up to speed. Many contractors are now turning to construction software in order to meet the demands and keep organized. As www.procore.com points out, it is also possible to archive the photos of the construction project, stay informed about new items coming in, see the scheduled tasks by the constructors on any given day, and see the items that are overdue.
When searching for technicians, it is important to check if they possess the 'CEA-Computer Technology Industry Association (CompTIA) certification, as it shows how well-versed the individual is in installation and troubleshooting of network equipment.This certificate was introduced after a partnership among Computing Technology Industry Association (CompTIA) and Consumer Electronics Association (CEA).
The demand for smart homes will continue to grow this year and onwards as consumers looking for luxury houses become educated about the benefits such as energy-savings, easy-to-use automated systems and increased home security.