Milan Design Week 2015: The installation "Spheres. Perspectives in Precision & Poetry for BMW designed by Alfredo Haberli"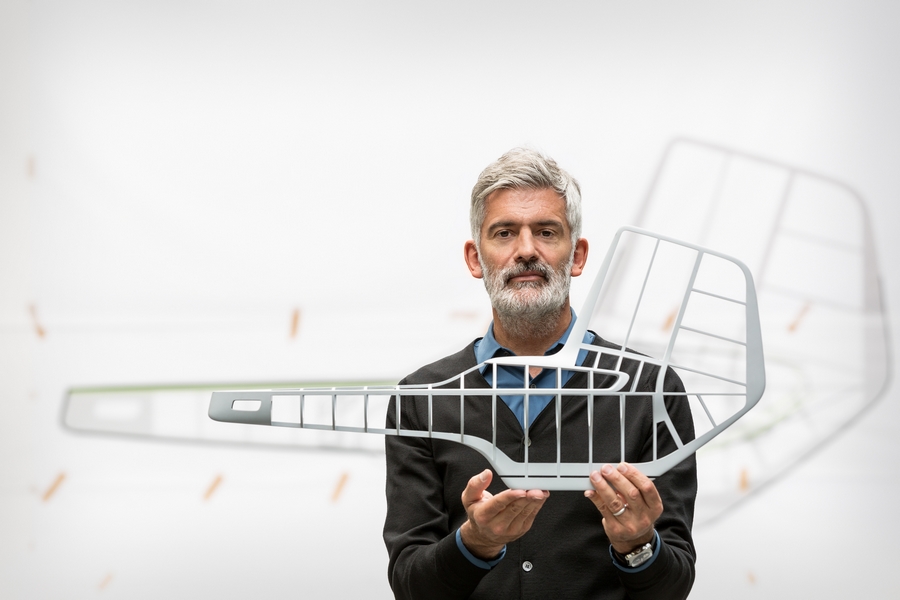 For this year's Salone del Mobile, the renowned designer Alfredo Haberli joined forces with the BMW Design Team headed by Karim Habib and Martina Starke – and under the overall direction of Adrian van Hooydonk – to create a compelling installation.
Taking its lead from the BMW Design leitmotif "Precision & Poetry", this work tackles the values of future mobility at a conceptual level. To this end, the Zurich-based designer embarks on a thought journey that begins with childhood memories, sketches and formal studies. It ends with a large-scale model and leads to a spatial installation that allows personal thoughts on future mobility to be experienced in the present.
Karim Habib, Head of Design BMW Automobiles, says about the installation: "Here, within a spatial dimension, it becomes clear that the analysis of what we wish to be surrounded by in the future revolves around far more than finding an appropriate form." The focus of the show is a wooden ribbed model ten metres long by a good four metres high that translates the theme into an avant-garde form of impressive precision and dimension. "Alfredo Haberli has designed an associative world that lends new meaning to the luxury of mobility," adds Habib.
"For me, silence, space and time are the luxury goods of the future," says Haberli, and in his work defines the concept of luxury anew, far beyond the material dimension. Against the background of highly automated control, the designer dissolves the traditional architecture of the automobile and declares its interior space a social hub, an abstract place where encounter and communication are pivotal and where progress from A to B assumes a new quality. Serving as a synonym for this new, unencumbered mode of travel are several "Take a Line for a Walk" seats designed by Haberli and upholstered with high-quality materials taken from automotive design.