A spree of inspiring new hotel concepts & integrated resorts are set to open all over the world and bring a new tier of luxury to the hospitality segment. Far more than just spots to dive into a destination's splendors and discover new cuisine, these new hotels promise to be destinations within themselves. The multi-dimensional sensory experiences make these forthcoming resorts the must-visit destinations for the new year.
The high-profile openings include eco-conscious, dreamy forest settings, spectacular sculptural buildings, state-of-the-art-facilities and gaming sanctuaries for those with an endless party at the casino in mind. You can't buy luck, but you can book a holiday at a fascinating hotel that's not even open yet.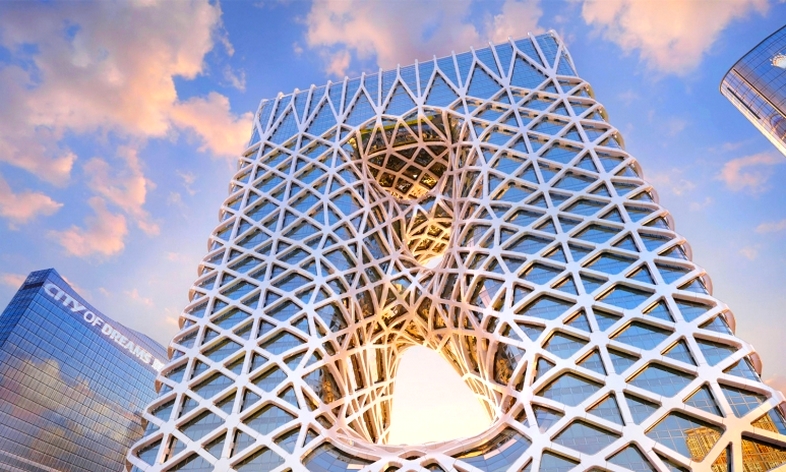 Morpheus Hotel Macau – Luxury for a New Age (Coming soon in 2018)
The new US$1-billion, 780-room Morpheus hotel is set to become a new landmark in Macau when it opens in early 2018. According to Morpheus' officials, the new mind blowing hotel tower would have space to accommodate up to 50 gaming tables.
Designed by world-renowned London-based architect, the late Dame Zaha Hadid, Morpheus Macau is the world's first free-form exoskeleton high rise. Beyond the spectacular steel structure intriguing to the eye and mind, Morpheus' attractions include swimming in the Infinity Pool on Level 40, 130m above ground, dining experiences at sky bridges with panoramic view and skylights, high speed observation lifts through the atrium with spectacular view to the interior voids, VIP gaming areas, three luxurious villas with interior private pool, six duplex villas, and gaming & hospitality offerings exceeding 5-star hotel standards.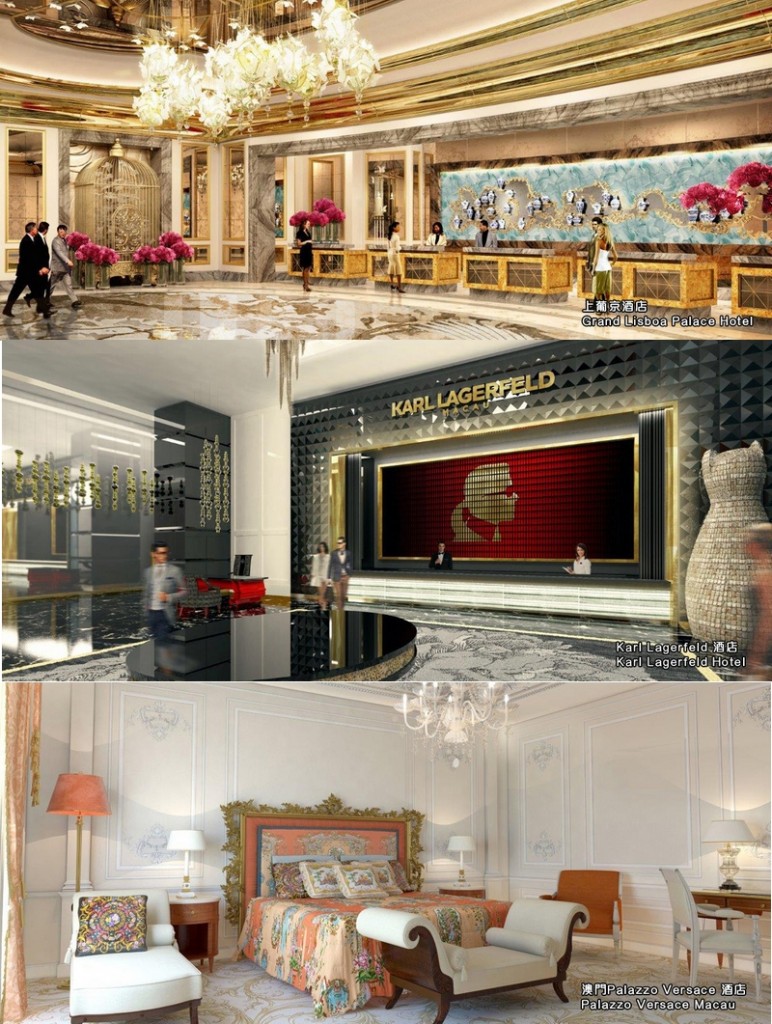 Grand Lisboa Palace, Cotai, Macau
Grand Lisboa Palace is the occasion for Donatella Versace and Karl Lagerfeld to add their signature styles to the Macau casino scenery. The resort includes about 2,000 hotel rooms between 3 projects: The Lisboa Palace Hotel, Palazzo Versace Macau, and Karl Lagerfeld Hotel luxury boutique hotel – the first time that Lagerfeld has designed an entire hotel. A mega-sculpture of Choupette, Karl Lagerfeld's pet cat, will grace the lobby. Palazzo Versace Macau is focused on a gorgeous design with Chinese elements and opulent accents. Expect statement mosaic tiles, gold trims and white marble.
The resorts' restaurants are dedicated to offer the finest dining experiences for visitors to Macau, a destination recently designated as a UNESCO Creative City of Gastronomy. Three restaurants in Grand Lisboa Hotel have been awarded coveted star ratings by the Michelin Guide for 2018.
The Eight and French restaurant Robuchon au Dôme Macao continue to be the only restaurants in Macau receiving the top three-star rating from Michelin, whilst Grand Lisboa's modern steakhouse The Kitchen has been awarded one Michelin star again for 2018.
The Retreat at Blue Lagoon Iceland (opening April 2018)
Designed to "bring you closer to nature and the wonders of geothermal seawater," The Retreat at Blue Lagoon Iceland's unique attractions include an underground spa, a mineral-rich lagoon, a restaurant that reinvents Iceland's culinary heritage, and 62 elegant guest suites encircled by the waters of the Blue Lagoon Geothermal Spa, one of the most visited attractions in Iceland. The blue color comes from the silica and the way it reflects sunlight. Retreat Lagoon's volcanic waterscape became the backdrop for relaxation within the unique balneotherapy spa. Grab a refreshment at the in-water bar and discover the in-water relaxing massages and treatments conducted with Blue Lagoon mineral massage oil.
"Our aim is to erase the boundary between hospitality and wellness, creating a sanctuary of peace and serenity where you can unwind the clock of modern life and unlock the door to a wonder of the world," says the hotel's team.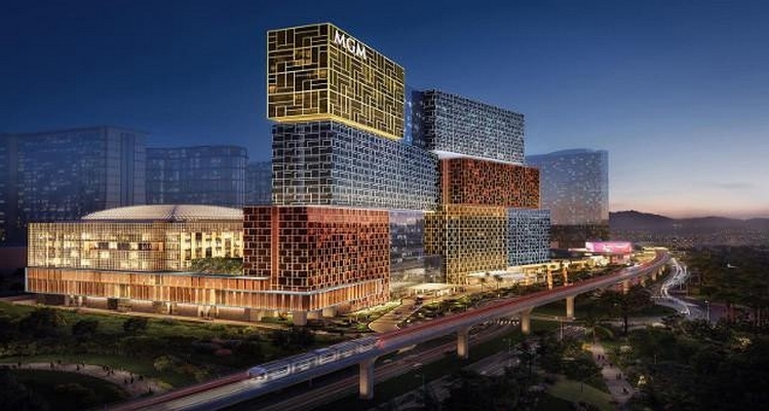 MGM Cotai integrated resort, Macau (Coming soon)
Already known as the "jewelry box" of Cotai, MGM Cotai is set to become Macau's most innovative culinary and entertainment destination. The most anticipated resort opening of 2018 will offer Asia's first dynamic theater and five new dining concepts. MGM Cotai integrated resort plans to offer ~1,400 hotel rooms and suites, meeting space, high end spa, restaurants, casino & luxury retail offerings, as well as the first international Mansion at MGM. The travelers and hospitality professionals are all curious about the MGM Theater at Cotai – the world's first theater to offer 28 million pixels of viewing experience on a giant 900-square-metre 4K LED screen, which is the size of three tennis courts combined.
Me Dubai at The Opus Dubai (opening late 2018)
ME by Meliá Dubai hotel will open in the astonishing Opus Dubai building, the free-formed and fluid glass cube designed by Zaha Hadid Architects. The impressive hotel and building will house 93 rooms, 15 restaurants, a vertical cafe, a rotating art gallery, Dubai's largest nightclub and penthouses with private roof terraces. According to the Melia Hotels International, Me Dubai will feature signature furniture in the lobby, vertical café, lounges and reception area, which were either designed or personally selected by Zaha Hadid. Every traveller will have a dedicated Aura Manager, whose job it is to use his expertise to make the hotel's service truly bespoke.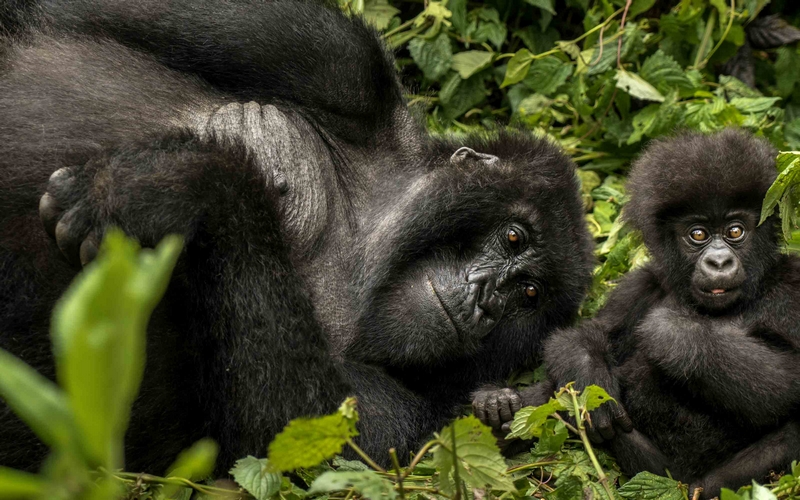 One&Only Gorilla's Nest Rwanda
Get up close to the famous mountain gorillas at One&Only Gorilla's Nest Rwanda. Set to open in late 2018, the One&Only Gorilla's Nest will offer once-in-a-lifetime, personal encounter with the rare mountain gorilla. Explore the foothills of the Virunga Volcanoes, Rwanda safari and tours that will let you enjoy Africa's oldest national parks.
Part of the One&Only Nature Resorts division, the high-end escape, says One&Only, will "offer incredible once-in-a-lifetime experiences and a pure celebration of the dramatic location, offering access to nature's best kept secrets, in an inspired itinerary, curated for the most discerning global travellers." Those who spend their holidays here will be "guaranteed" to see the endangered mammals.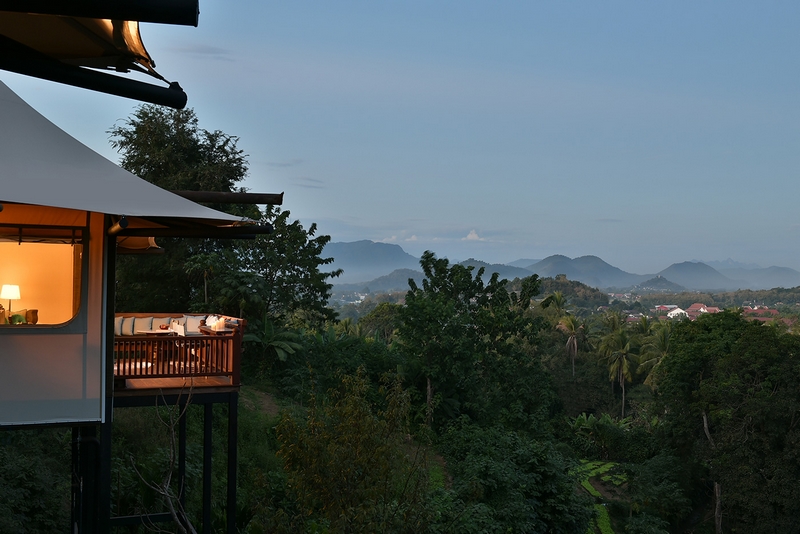 Rosewood Luang Prabang Laos (opening early 2018)
Rosewood Luang Prabang Laos is an exotic retreat hidden in the lush green jungle that surrounds Luang Prabang, Laos. The resort offers only 23 accommodations including four deluxe rooms, four specialty suites, three riverside villas, six pool villas and six luxury tents. The Rosewood Luang Prabang Laos marks two milestones for the hospitality company – the launch of a community philanthropic school, as well as the introduction of Rosewood's glamping offer. Explore the mighty Mekong on a luxurious boat trip or dive into the culinary delicacies of northern Laos by taking a cooking class.