Rolls-Royce Motor Cars Wraith launch film, 'And the World Stood Still', has been accepted into the BFI (British Film Institute) National Archive, the world's most significant collection of film and TV. The film won a Gold Award at the 26th International Visual Communications Association (IVCA) Awards. To celebrate the event, Rolls-Royce Motor Cars has created Wraith 'Inspired by Film', which debuted at the 2015 New York Auto Show.
Wraith 'Inspired by Film' celebrates Rolls-Royce's long heritage in film and its entry into the BFI National Archive. Rolls-Royce motor cars have taken leading roles in movies since the dawn of film-making, and have featured in such hits as Goldfinger (1964), The Yellow Rolls-Royce (1964), The Thomas Crowne Affair (1968) and The Great Gatsby (1974) to name a few.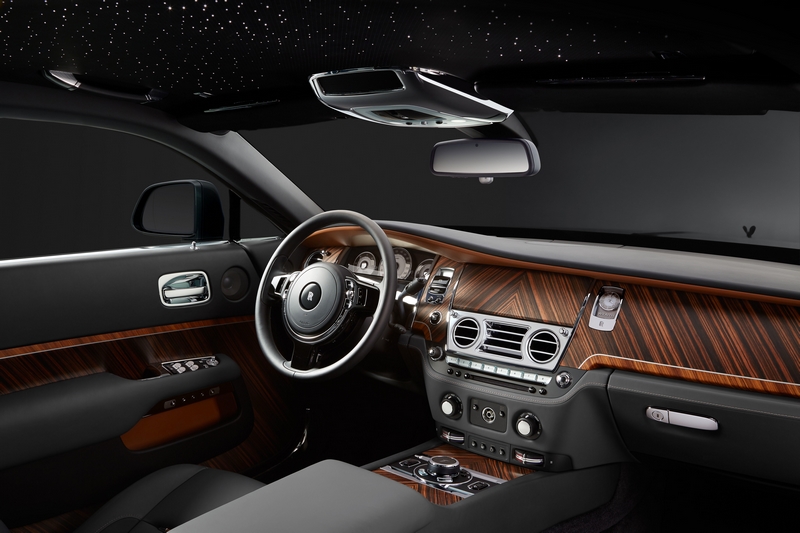 Continuing the theme of "And the World Stood Still", this Wraith is hinting gently at the (film) noir through a number of unique Bespoke touches like a Jubilee Silver paint scheme, or a solid-silver hand-cast Spirit of Ecstasy. The Anthracite leather interior accented with Casden Tan exudes confidence and power like a modern super-hero's costume, whilst its steely character is suggested by a pin sharp aluminium band shooting through the Maccassar Ebony open pore panelling.
Wraith is the most powerful Rolls-Royce ever made. Performance complements the drama of exterior styling as a shorter wheelbase, wider rear track and 624 bhp/465 kW derived from the twin turbo V12 and a 0-60mph of 4.4 seconds (0-100kph, 4.6 seconds) give expression to the car's dynamic looks. The swept lines of the fastback body of Wraith, a style whose origins can be found in the 1930s era of film noir, most clearly signal its purposeful character.