Rolls-Royce Phantom Metropolitan Collection Car debuts at 2014 Paris Mondial de L'Automobile.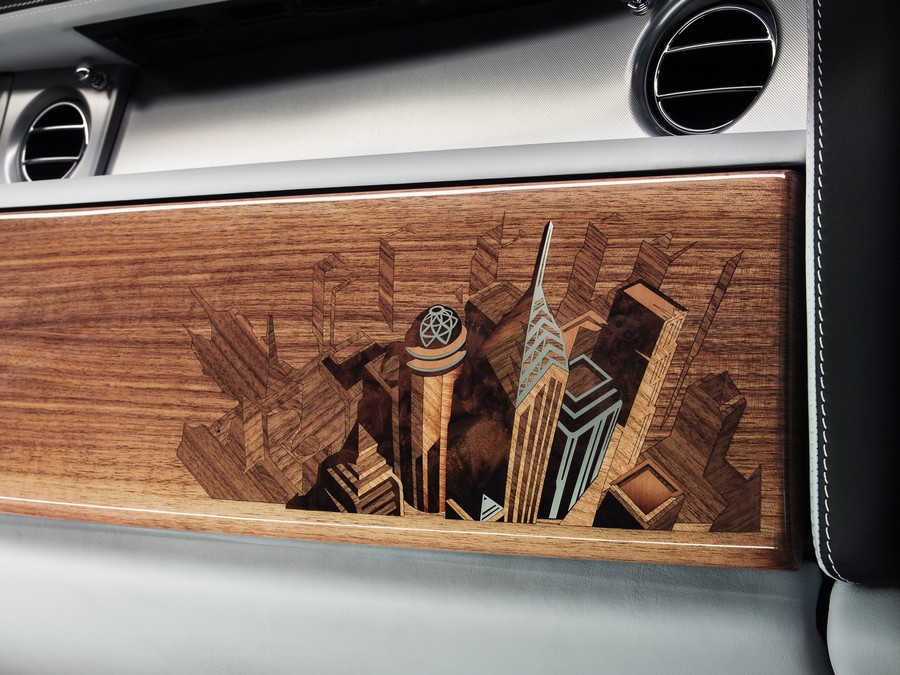 Metropolitan Collection Car, the latest showcase of Rolls-Royce's pinnacle Bespoke offering, debuted at 2014 Paris Mondial de L'Automobile. This is the latest in a line of remarkable, individual Bespoke masterpieces. 2014 has seen such highlights as the Phantom Drophead Coupé Waterspeed Collection that paid tribute to Sir Donald Campbell's record-breaking achievements and the Pinnacle Travel Phantom that made its debut at the Beijing Auto Show.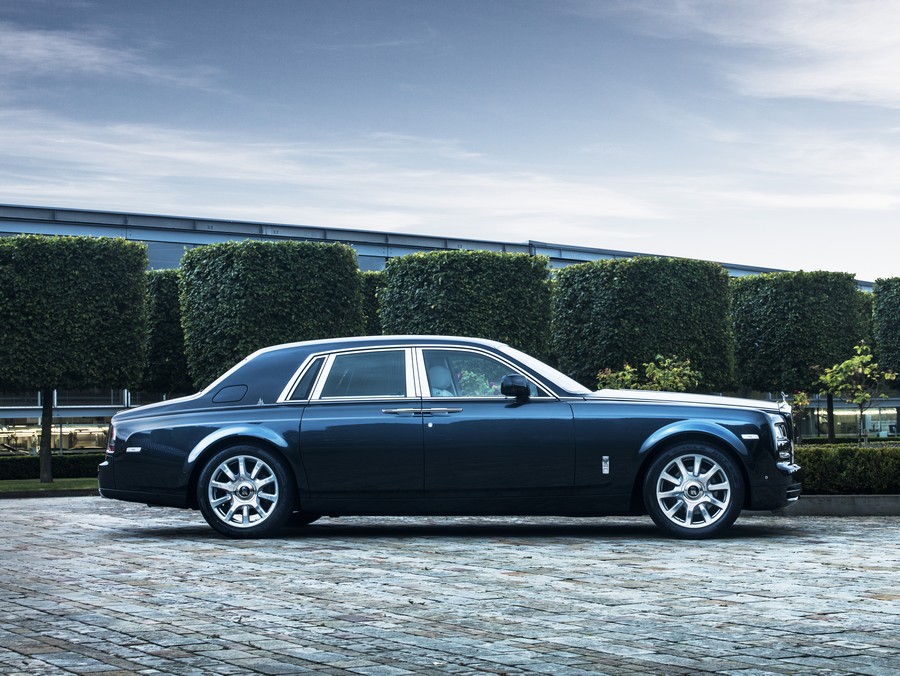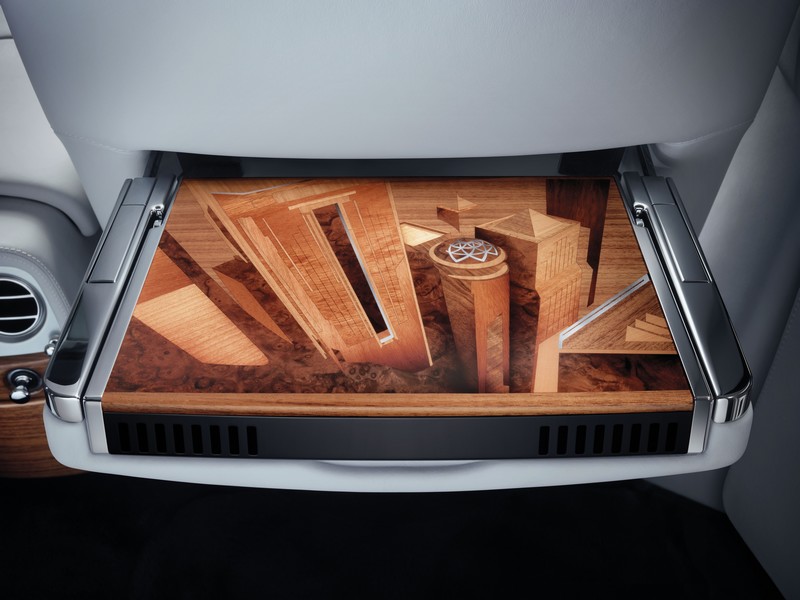 The Phantom Metropolitan Collection pays homage to the world's great metropolises through the meticulous application of marquetry – the art of inlaying small pieces of wood veneer to form decorative motifs. When open, Phantom's signature picnic table presents occupants with an elevated view of the city, created through the expert application of 500 individual wood veneer pieces. Indeed, the process of hand-cutting, colouring, shaping and applying is so complex these unique objects d'art take an expert wood craftsperson several days to complete. On closing the tables, a different perspective of the cityscape is offered – reflecting the view one gets when effortlessly travelling in the rear of a Phantom.
"I can think of no more fitting location than Paris to debut this remarkable new motor car. This is a city that echoes Rolls-Royce's very special brand promise in perfectly combining the timeless and modern in a manner that celebrates the art of the master craftsperson," said Torsten Müller-Ötvös, Chief Executive Officer, Rolls-Royce Motor Cars.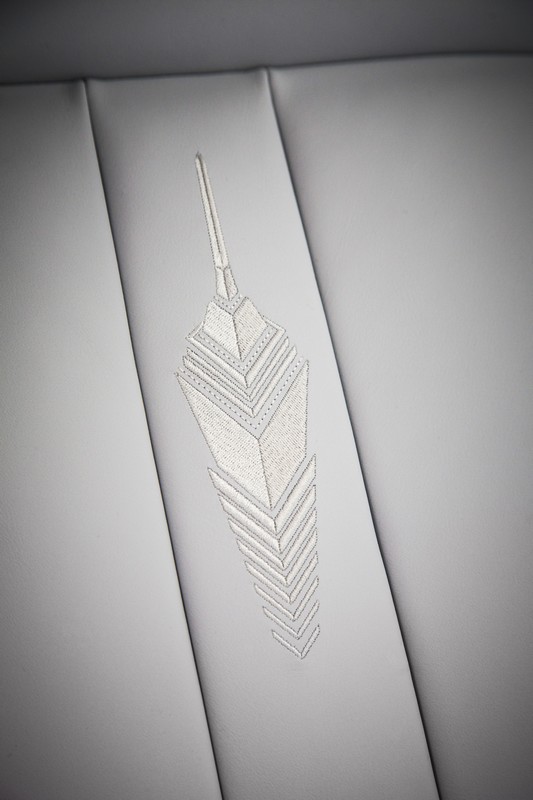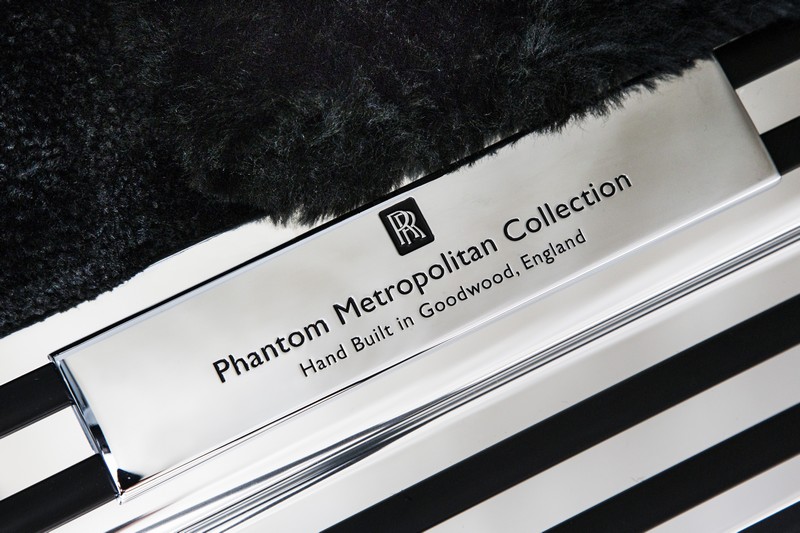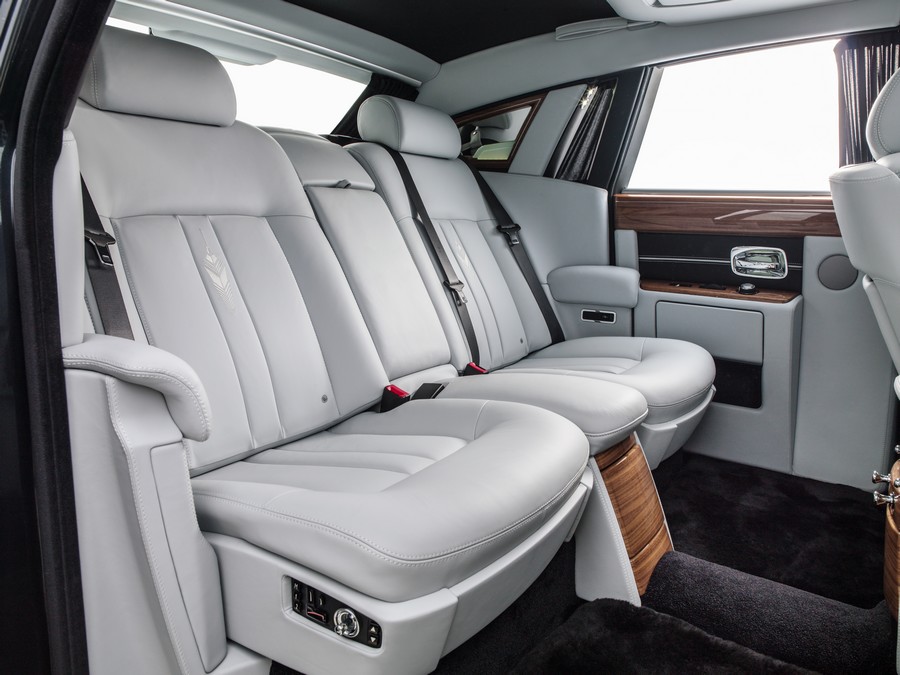 The cityscape theme extends beyond Phantom's many wood surfaces. A specially developed Aetherius Grey leather colour was created to echo the colour palette of the modern city whilst 6,800 two-tone stitches to the central rear seat flutes depict an abstract image of a skyscraper. A specially developed Bespoke clock extends the theme to the front of the car. For the first time in the marque's history, a rotating bezel expressing 24 of the great cities of the world and their time zones adorns the central console of a Rolls-Royce motor car.
An exterior hue, Darkest Tungsten, inspired by city skylines finishes the exterior surfaces of the motor car on display in Paris. However, as afforded to any Rolls-Royce customer, the full palette of 44,000 colours is available to those commissioning a Phantom Metropolitan Collection motor car. Should that not be enough, the marque's Bespoke craftspeople will create a perfect match of any colour or object a customer may wish to replicate.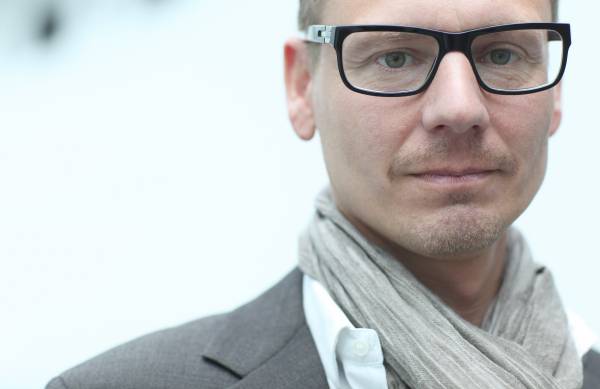 At the end of last month, Rolls-Royce Motor Cars has announced the appointment of Daniel Starke as Head of Interior Design.
Starke began his career in the automotive industry with Volkswagen and Audi, before moving to the Interior Design team at BMW in 2001. He was appointed Head of Interior Design for BMW i in 2009, with responsibility for the interior design of the BMW i3 and i8.