Longchamp, Alexa Chung and Le Pliage Héritage for the Spring 2015 Advertising Campaign.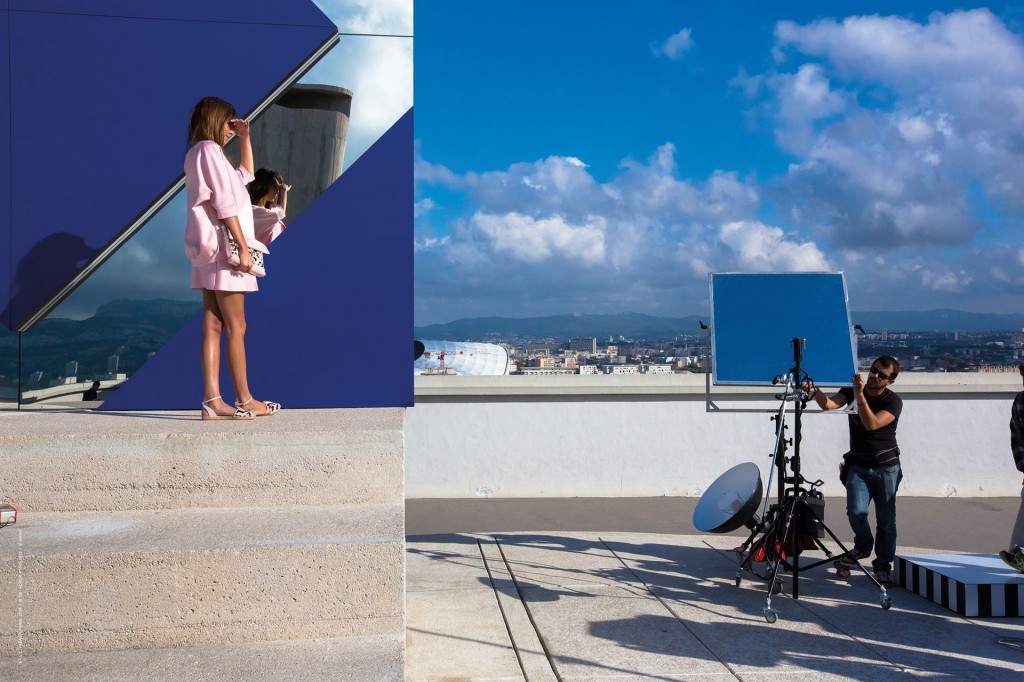 Longchamp's Spring 2015 Campaign is a project where Making-of & Photoshoot is more interesting and revealing than the campaign itself. Le Pliage Héritage bag shines once again as the star of the new Spring collection alongside style icon Alexa Chung, a muse to many fashion designers because of her distinctive personal style.
The 31-year-old English television presenter, model and contributing editor at British Vogue posed for photographer Max Vadukul showcasing Longchamp's miniature version of Le Pliage Héritage bag in electric blue or coral.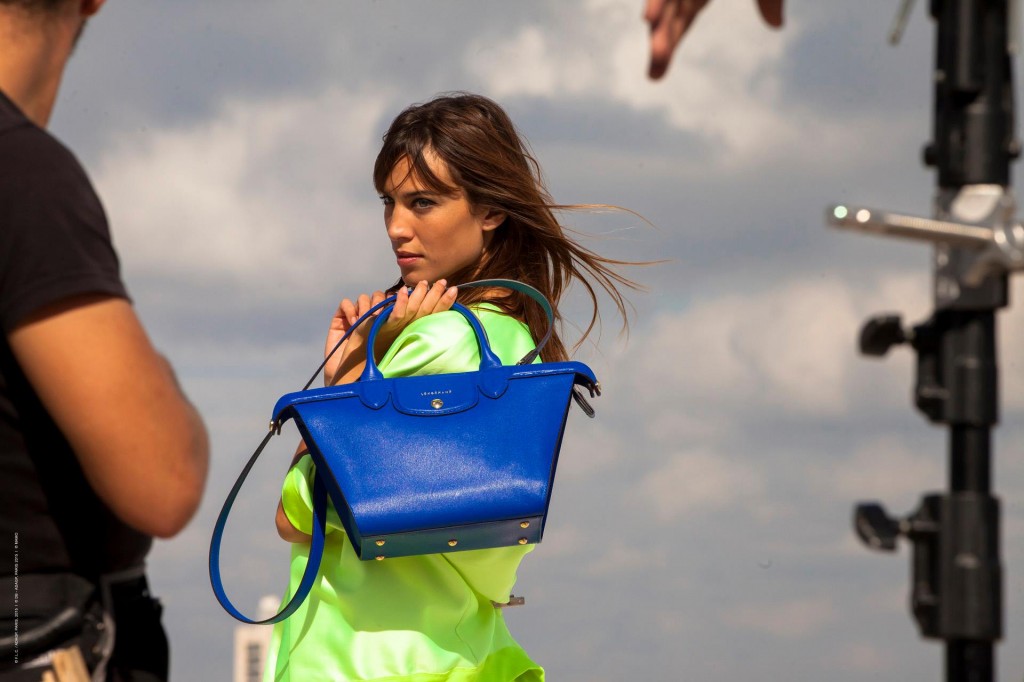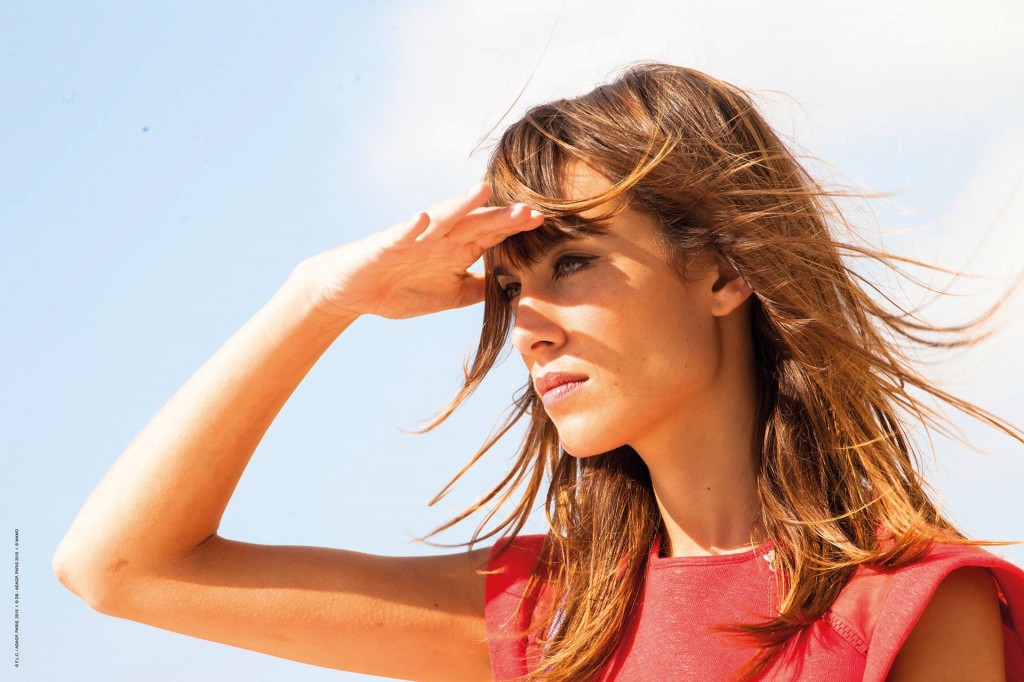 The rooftop terrace of the Cité Radieuse in Marseille designed by Le Corbusier served as a stage for Alexa Chung's third tie-up with Longchamp. Alexa is on a playful journey as she discovers all that art and luxury have to offer. The place hosted an exhibition by Buren, adding another supportive element to the campaign.
"This is my third campaign for Longchamp. I really enjoy shooting for them. I really enjoy wearing their clothes. I think that their bags are iconic," said Alexa Chung in the "Making-of & Photoshoot" video. "The thing I enjoy about Longchamp is that they collaborate with fantastic artists. They have an amazing appreciation for art. So, far the relationship has been lovely, fruitful, and I really enjoy the films we make. It's true! C'este vrai!" added Alexa on the hyper cool campaign.
"The work of Buren is a great match, and with such strong images, it's very appealing to shoot. It's true that the interaction of the play of mirrors and Alexa Chung with the Longchamp Bags and ready to wear meshes perfectly with the exhibition and the colors. It creates a very strong graphic language." said Designer Ora-Ito, the creator of MAMO Marseille.