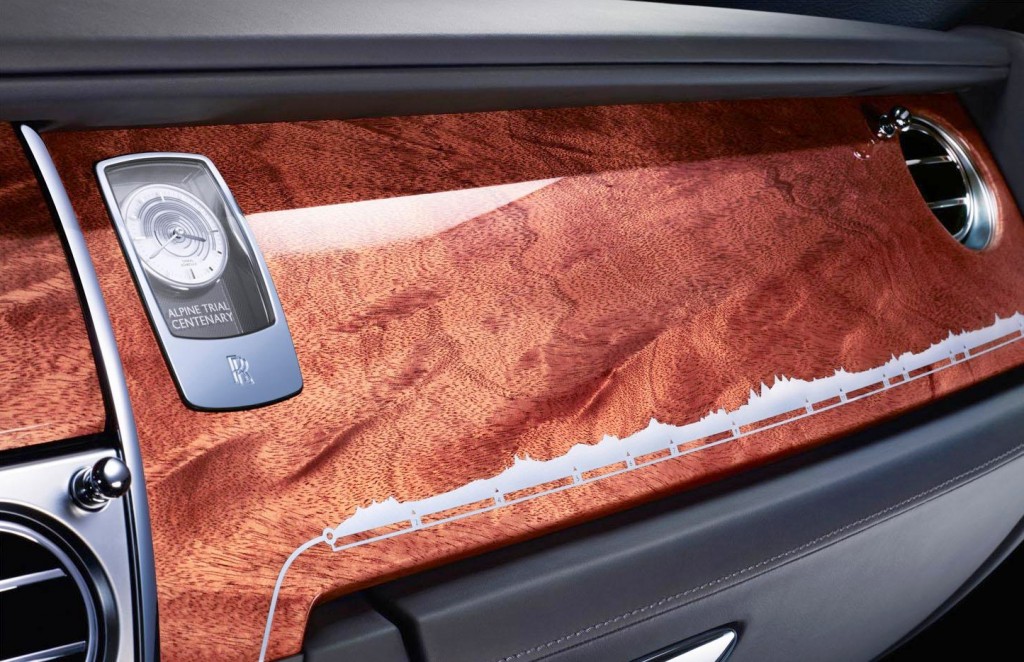 The Bespoke business in the automotive industry is on the rise. Luxury cars owners like the personal touch. 2013 saw a high number of Bespoke Collection cars by Rolls-Royce unveiled to the world, amongst which the most memorable were the Celestial Phantom, the Alpine Trial Centenary Ghost and the Home of Rolls-Royce Collection. Almost 95% of Rolls-Royce cars purchased last year were personalised by their owners. The connoisseur who demands the best in individualisation commissioned higher levels of Bespoke content on their cars. In its first year of availability, 90% of Wraiths were purchased with Bespoke options specified by their owners, announced the luxury car manufacturer.
Middle-Eastern owners lived up to their reputation of demanding the most individual cars in the world with 99% of both Ghosts and Phantoms featuring various levels of Bespoke content. Levels of personalisation on Phantom were highest around the world compared to other Rolls-Royce models, with 98% of North American customers and 95% of European owners creating Bespoke Phantoms. In addition, 86% of Asian buyers created Bespoke Phantoms for themselves.
Ghost, by its more informal nature, had a slightly lower Bespoke content outside the Middle East, with 96% of European buyers, 79% of North Americans and 54% of Asian owners individualising their cars.
All three models surpassed their revenue targets in 2013 with an overall revenue increase of 30% over 2012.
"This continuing growth in Bespoke sales in 2013 proves the fact that Rolls-Royce is the home of Bespoke in the luxury world," said Torsten Müller-Ötvös, Chief Executive Officer, Rolls-Royce Motor Cars.