Since the 18th century, tattoos have always been considered as a powerful form of protection. Entrusting their fate to the elements, sailors from all over the world, and in general men confronted with the sea, had the 'weak' parts of their body such as the heart or arms tattooed with symbols of strength intended to serve as a talisman or lucky charm. Humankind has always admired and feared the sea and tattoos were a means of mentally arming themselves against various dangers. Their tattoos were also seen as a means of recounting the key events in their sailor's lives and of inking their maritime adventures permanently on their skin upon returning to port.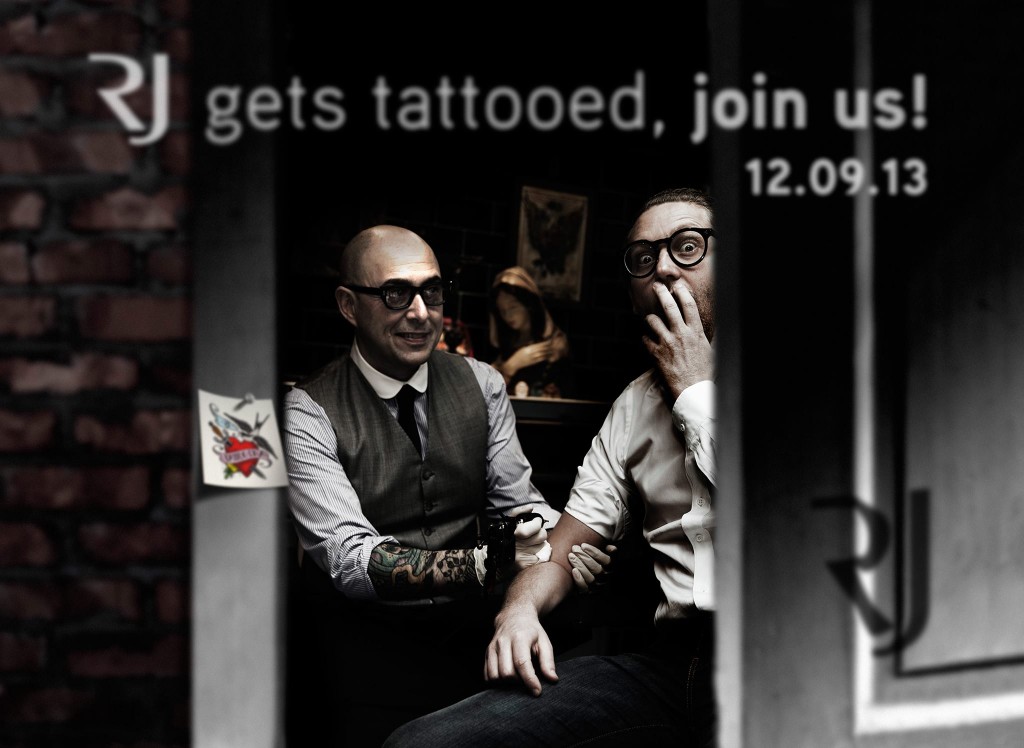 The choice of tattoo motifs took account of numerous maritime superstitions. The anchor for example, symbolises strength, stability and hope – but it is also a link to Mother Earth, which is viewed as protecting sailors. Some tattoos were also made as a tribute to a certain ship or a lost seaman. Such is the case of the "sailor's grave", the legend depicted on the dial of the new timepiece from RJ-Romain Jerome.
The watch house has joined forces with Mo Coppoletta, one of the world's most respected tattoo artists, in paying tribute to the tattoo art and to maritime legends through Tattoo-DNA collection.

The avant-garde watchmaking Maison has chosen to once again celebrate art, but this time in the form of tattoo art. Stemming from close cooperation with Mo Coppoletta, the famous tattoo artist who owns The Family Business tattoo studio in London, and also a keen watch collector, the Tattoo-DNA collection embodies a new legend, that of the "sailor's grave".
The models in the Tattoo-DNA collection, issued in 25-piece limited series per version, all feature a 50 mm case adorned with a black PVD-coated engraved bezel. The paws found on every RJ-Romain Jerome timepieces are in steel or black PVD-coated steel. The various stamped, engraved and decorated silver decorative elements lend an impressive sense of depth to the dial, which features a scene in which the elements are unleashed. Air, earth and sea appear to be threatening to engulf the boat. The anchor plays a predominant role on the dial in order to ward off bad luck and protect this ship caught up in a storm. The bolts of lightning flashing across the sky are red and yellow lacquered according to the versions and enhanced with superluminova green emission. Ready to face depths of 30 metres thanks to their 3 atm water resistance, the watches in the Tattoo-DNA collection are teamed with a black fabric strap or with a skin-coloured leather strap tattooed by Mo Coppoletta himself.
RJ-Romain Jerome says the watch maison creates the watches of the new horological era. The magic of the moon, the power of lava, and underwater mysteries are the poetic driving forces behind RJ's creative explosion.