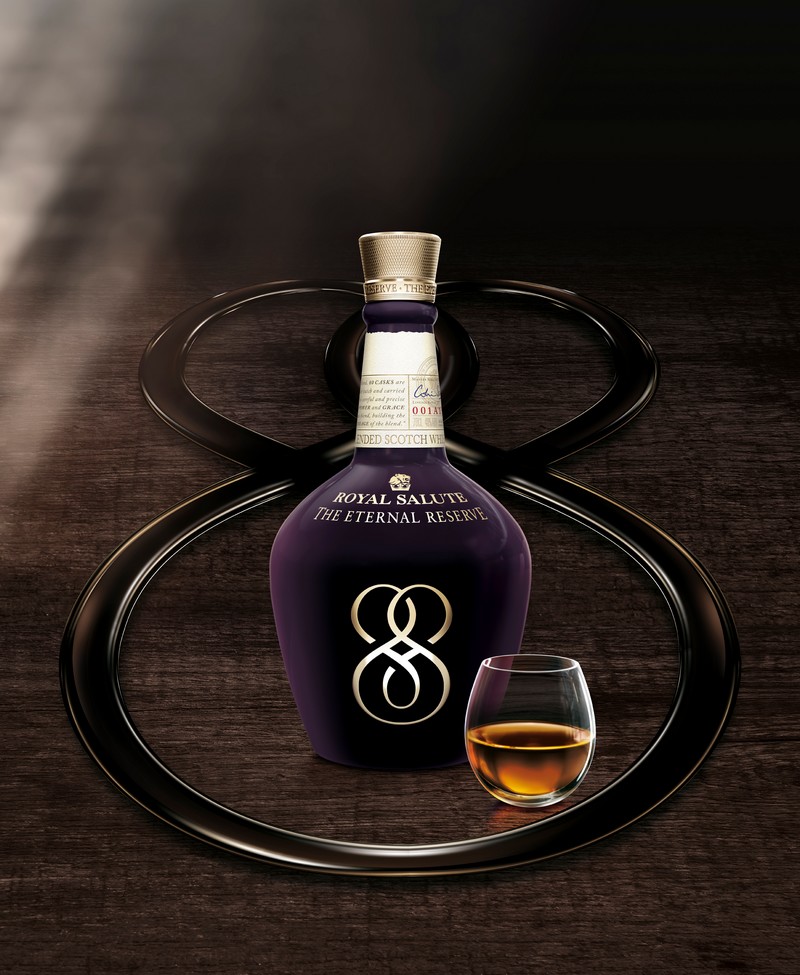 Royal Salute, considered to be the ultimate luxury Scotch whisky, unveiled an innovative blending technique creating a whisky that will, quite literally, live forever, says Pernod-Ricard's luxury house. The Royal Salute Vault in Strathisla Distillery wants to create a smooth and voluptuous whisky with the unique Circular Blending process where the original blend will be used in every subsequent batch for decades to come. The luxury distillery selected its most precious whiskies with an exceptionally long finish. They are then blended together and married in 88 casks to form the inaugural batch.
Each time a new batch is released, half of the blend is re-casked, so that – even in two hundred years – you could still find a little of the precious liquid born in 2015. Thus, the original blend is forever preserved by this perpetual recirculation.
"A dedication to the art of true craftsmanship from every dimension," Royal Salute The Eternal Reserve (priced $180 per 70cl) features a new porcelain flagon design.
" Time is at the heart of Royal Salute – our youngest blend is 21 years old but we were born alongside a thoroughly modern monarch so we constantly blend tradition with the contemporary. The Eternal Reserve is inspired by artists, writers, and philosophers – all dedicated to understanding the possibility of continuity in the modern world. This superb whisky is our suggestion that eternity doesn't mean living forever. It means timelessness – and it belongs to those who live in the present," explained Vadim Grigorian, Royal Salute Global Brand Director.