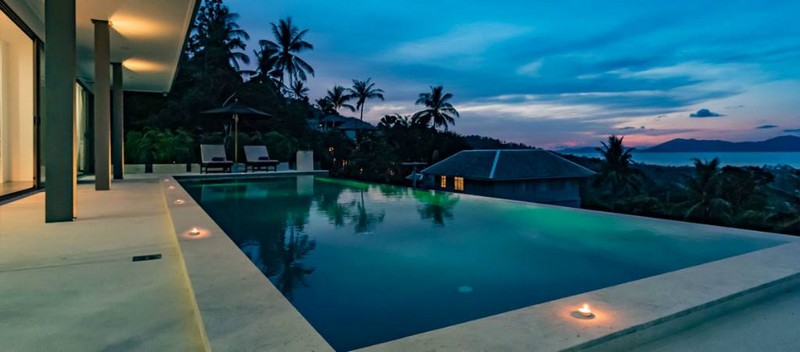 When someone mentions sailing in the Gulf of Thailand, everybody always is speaking about Samui Regatta, the international sailing event and the final race on the Asian Yachting Grand Prix championship. The number of multihulls are expanding in the Koh Samui region and playing a major role in the region's expansion and development.
When you read and visit this truly idyllic destination, a florid description like a lush tropical forest is guaranteed. The island, the ultimate in trophy real estate, is really blessed with great natural beauty, diversity, and good prospects for long-term price growth.
The Koh Samui luxury real estate market has changed irrevocably in the last decades due to some key factors like the e-commerce, growth in tourism, a continued rise in prime asset prices, the global financial crisis, accessibility, new transport routes, and the growth of key second home island destinations around the world. A risky move or a safe investment? The question is reasonable. Owning an island holiday home can expose you to a number of external factors, including the fragility of global economy, but it will provide an unrivaled slice of secluded luxury living and unparalleled sea views. After all, life is all about finding your own paradise. The mysterious name of the island is a clue in this direction, meaning "safe haven". A commutable island within 1-2 hours of major regional hubs and with year-round flight availability, Koh Samui and its residential offer paint a rosy picture. The island's luxury real estate market is doing fine.

For 2016, major property firms are predicting a growth of the real estate market here of around 5% to 10%, a growth supported by investment in infrastructure in the whole country, some government measures to cut transfer and mortgage fees, and continuous improvement of Thailand's real estate transparency. On the Global Real Estate Transparency Index, Thailand ranked 38th out of 109 property markets covered. The ranking will help increase the country's overall competitiveness. According to the index, the "access and availability of market data have increased, enforcement of planning and land use regulations have improved and domestic investors and investment platforms have matured."
Thailand's real estate market has improved significantly during the past decade. The luxury, villa, and retail segments of the market remained always solid. From an emergent market in 2005, Koh Samui and Thailand became the stars of Southeast Asian real estate. The more and more stable political landscape and improving economy will support the high-end property market.
The luxury real estate of one of the most beautiful places in the world continues to expand and diversify. While there are restrictive foreign ownership laws, these laws are still more lax compared to other countries in the region, say real estate experts from Luxury Living Samui. The destination is appealing for foreign buyers due to relatively low property taxes. If you are an unsophisticated or inexperienced foreign investor, the help of good and trustworthy real estate experts and the right legal advice from a qualified Lawyer specialized in foreign investment purchases are crucial. This way you will investigate the land Title thoroughly, will discuss the legal parameters, and have protection for your interests, plus great capital growth opportunities. So, avoid mistakes like the lack of research, not getting professional help, and not understanding the legal system. Take your time to read some important aspects like the one provided here.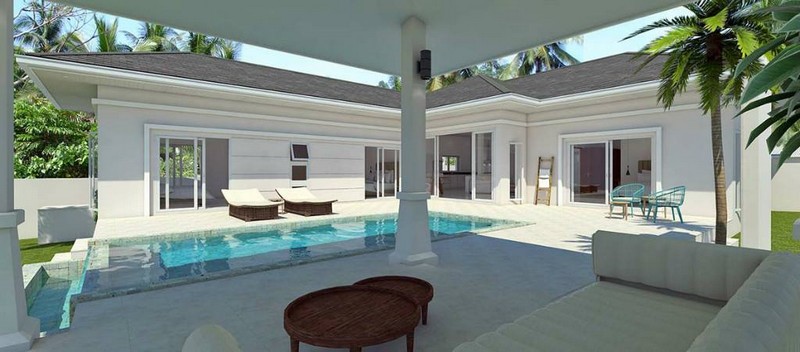 To begin the property investment journey in Koh Samui, you need to view the residential projects you're interested in. All the luxury properties are seen face-to-face, so there will be no surprises. Looking for an ideal residential home or investment? Begin with a charming 3-bedroom with private swimming pool in Plai Laem‬ offering 3 ensuites bathrooms, commodius kitchen, dining and living areas covering a total area of 160 sq.m.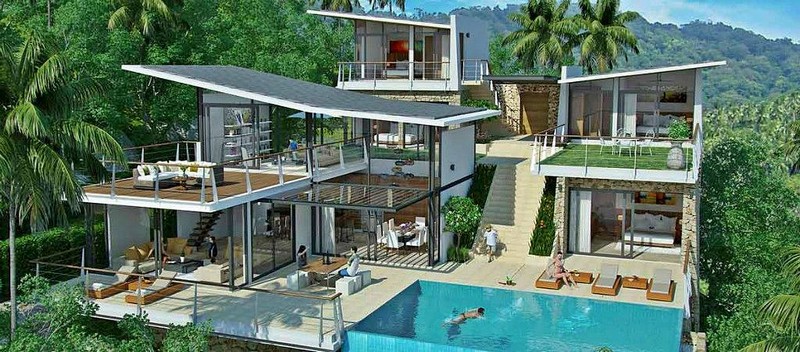 Our dream home on a quite beach? This 5 & 6-bedroom luxury sea view villas in Bophut Hills (photo) is offering spectacular views of the Gulf of Thailand and neighboring Islands of Koh Phagnan and Koh Tao. Each villa is split over three levels of mixed living spaces, two terraces, ant vast internal courtyard, mezzanine office and a living and dining area which overlooks a big open deck and pool. The ocean right on your doorstep. Despite the limited inventory of luxury residential properties on Koh Samui, prices haven't accelerated significantly and in fact, remain relatively affordable. Be sure to check for new offers regularly.
According to medias, Koh Samui destination could be set for a stream of Chinese travelers, with the launch of a series of new flights. Chengdu and Koh Samui wil have more direct flights via Tibet Airlines, while Bangkok Airways is looking to add a series of new Chinese connections to the Thai resort island. The conclusions is that the world is shrinking, and the price performance of the real estate market will only increase, while tight planning restrictions are protecting prices on the island. The wealth of the Asia-Pacific region makes the forecast for luxury residential property to remain very positive.
Thailand also announced plans to launch a government-sponsored e-payment system in the autumn of this year. This national system will boost the country's e- commerce industry and the overall economy, making Thailand a hub of e-commerce and e-payments among ASEAN Economic Community. For us and other expats, the living will be much easier under Koh Samui's palm trees. For that breeze ruffling your sun kissed hair…is the wind of freedom and endless holiday.