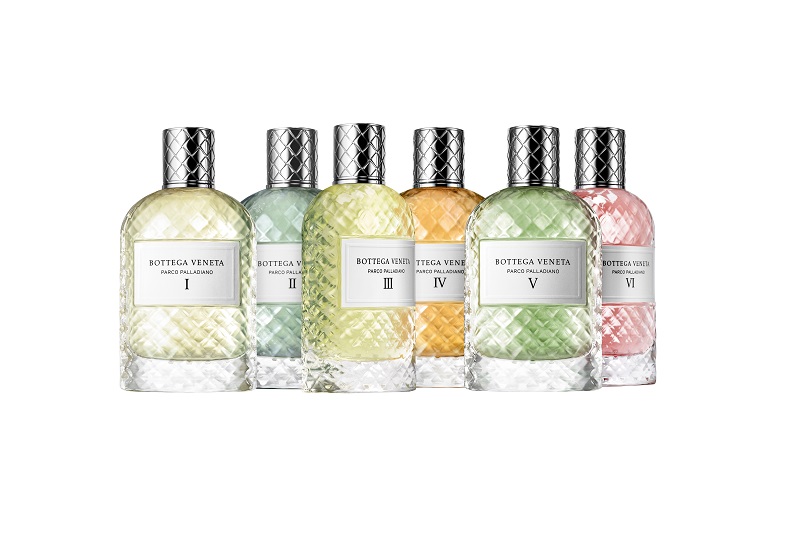 Bottega Veneta is the latest luxury house to embrace the scent "wardrobing" concept. Bottega Veneta perfumers are dropping six perfume bottles at once, following in the footsteps of Bulgari, Ralph Lauren, Prada, Le Vestiaire des Parfums by Yves Saint Laurent, Derek Lam, and Jo Malone.
To create the one-of-a-kind look, customers now mix perfumes and change their fragrances to suit a particular state of mind and occasion.
Bottega Veneta Parco Palladiano is a collection of six unisex fragrances inspired by the Palladian gardens of the Veneto region of Italy, where the luxury Italian house was founded in 1966.
Numbered simply with Roman numerals by Creative Director Tomas Maier, each scent bottle ($295 apiece) is an 'olfactory trompe l'oeil', capturing different moments and experiences in the enchanting Palladian garden. Venetian cypress
leaves, sun-kissed pear, magnolia, azalea, aromatic herbs, and, the rose are the main ingredients of this collection.
"Palladio is a source of endless inspiration for me in many ways," explained Tomas Maier, who conceived and oversaw the collection. "My father was an architect who studied the work of Palladio, so his teachings have always been part of my life even before I started as creative director at Bottega Veneta. Palladio was an artisan as well as an architect who sought balance and harmony in everything. The Palladian gardens that inspire this 'Parco Palladiano' collection represent a perfection on earth and an agricultural utopia."
The work for the sextet was extanded on two years. Perfumes Michel Almairac, Daniela Andrier, who have already worked with Bottega Veneta, and Alexis Dadier, are the noses behind the new collection paying tribute to the Veneto region.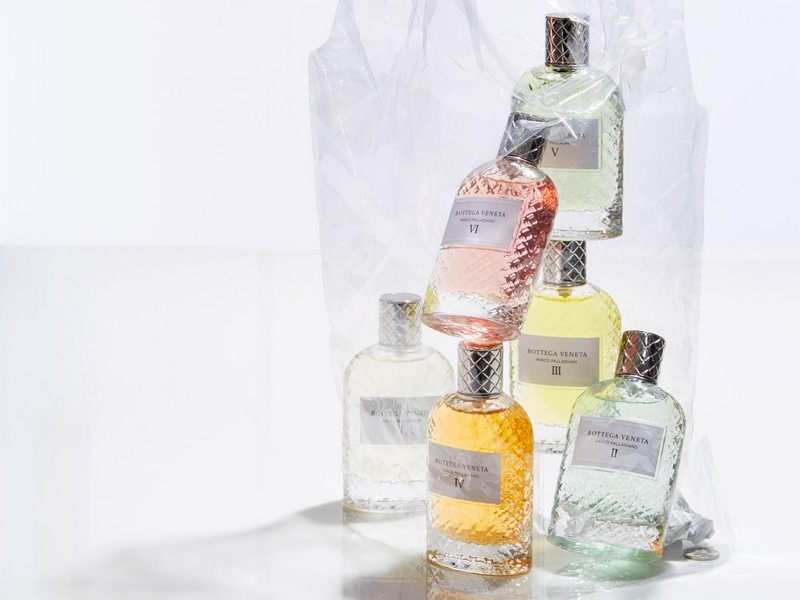 I- A fresh fragrance with floral notes of magnolia in a pale yellow hue. Bark serves as counterpoint, adding long-lasting woody accords.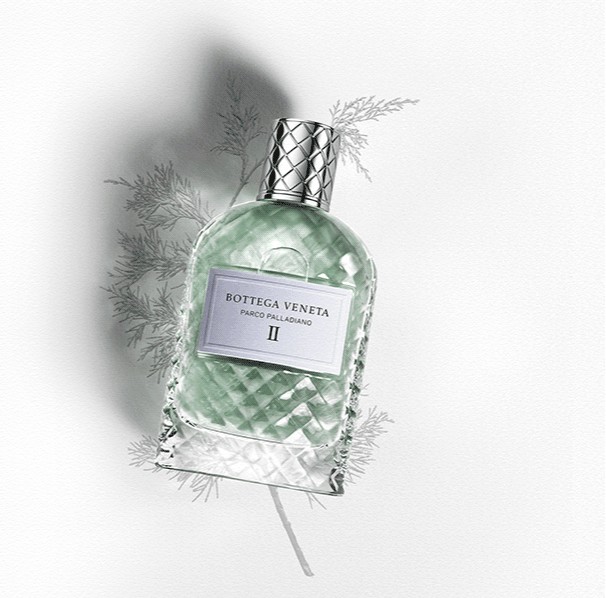 II (the most intense)-The dark, energising green hue recalls a shaded spot under a cypress tree. The woody notes are balanced by spicy heart notes of pink pepper.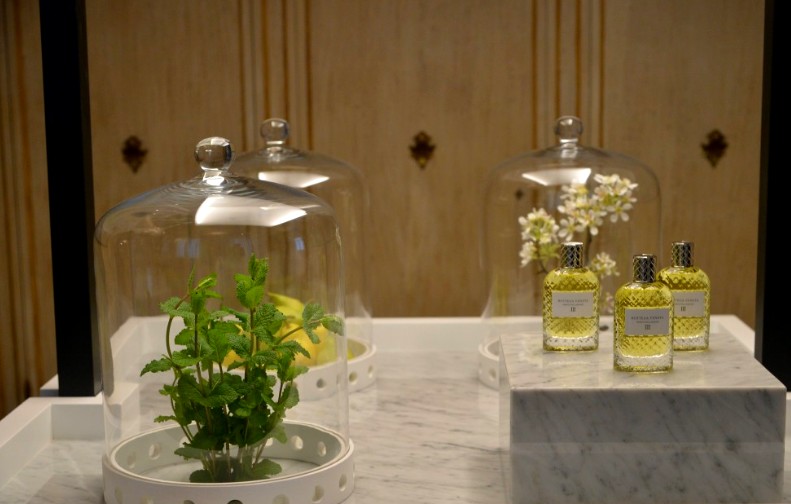 III – Fruity notes of pear tree create a succulent, enveloping fragrance, energised by refreshing mint accents. The orange-yellow hue evokes an orchard in early Autumn.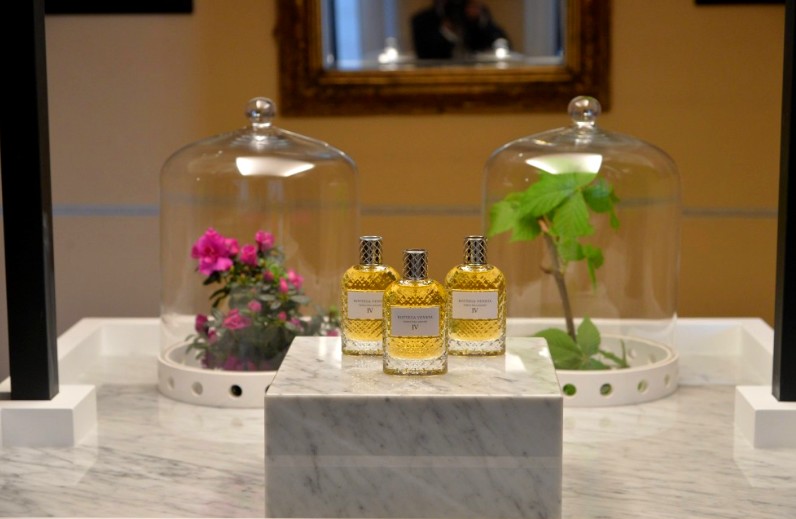 IV – With its bright, summery yellow hue, the fragrance features a unique blend of azalea and chestnut that creates a velvety and deeply feminine fragrance.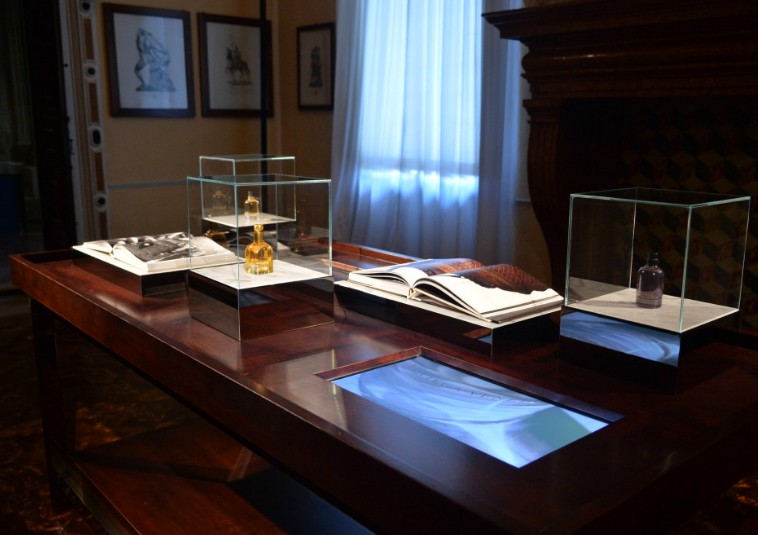 V- A fresh fragrance featuring elaborate aromatic notes. The crisp green hue evokes the powerful image of a tall tree in the late afternoon sun.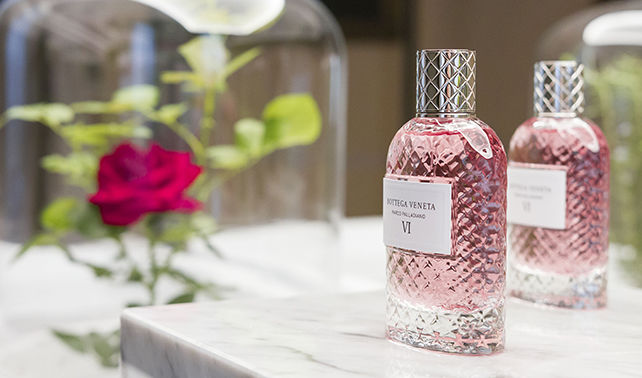 VI – Rich notes of rose are blended with woody accords to create a spicy, sumptuous and elegant scent in a delicate shade of pink.