Can this idea have the power to transform the hotel industry? HOK's Driftscape Drone Hotel Concept Wins 2016 Radical Innovation Award.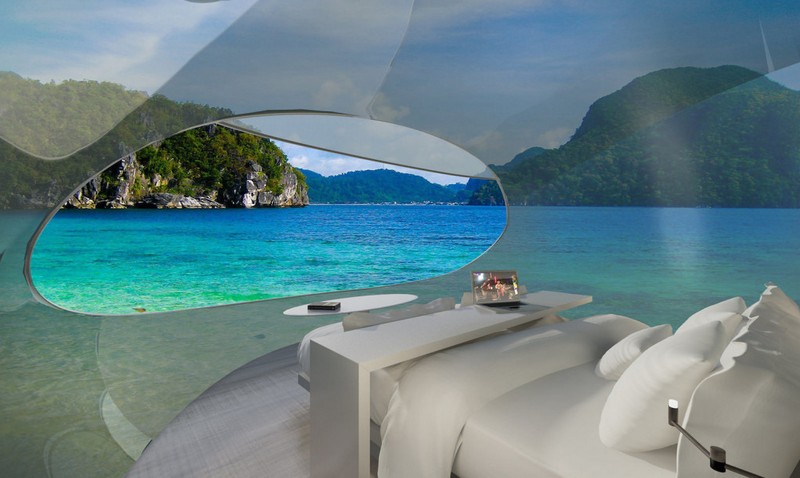 Driftscape, a mobile, self-sustaining high-end hospitality concept designed by HOK, a global design, architecture, engineering and planning firm, earned the grand prize at the 10th Annual Radical Innovation Award. HOK Driftscape is a self-sustaining mobile hotel conceived as egg-shaped pods.
Through the use of drone technology, Driftscape allows guests to roam or touch down in diverse locations that were previously unattainable at traditional hotels. Inspired by the fundamental human urge to wander, Driftscape hotels are made up of several modular glass units for ease of construction and mobility. Components include the "Oasis," featuring operational and community units with a food and beverage element, and the "Driftcraft," a single volume guest room unit that provides 360-degree views to the outside world and is fitted for untethered excursions of two to three days. Driftcraft is designed to leave minimal impact on sensitive environments, says the design team.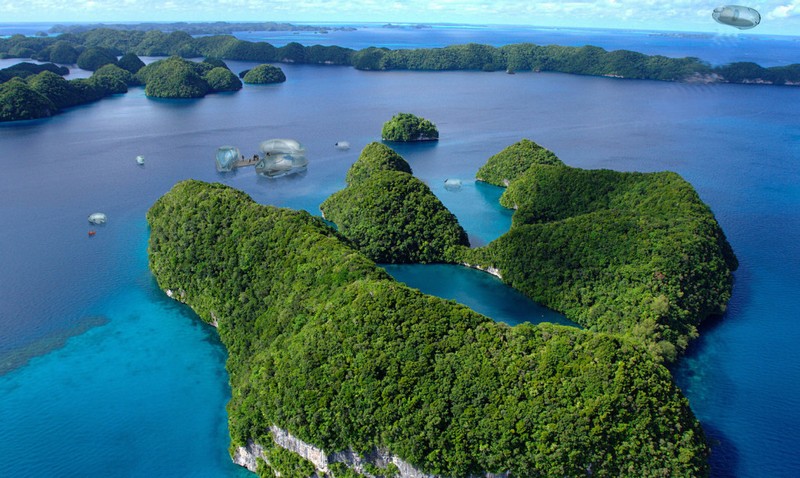 "To set off on an adventure, to leave all comforts behind and wander in pursuit of the unknown has been a fundamental urge of humankind throughout history," says HOK's team of experts. "We thus set out in search of a way to fulfill this urge, seeking a fully 'immersive,' significantly heightened guest experience and to provide a unique way to wander/drift and experience viewpoint of this amazing world we live in, from above and within."
"What excites us about Driftscape is that the idea of journeying to unreachable, remote areas has long-been a key aspiration of hotel owners, developers and travelers," said Randa Tukan, IDC, LEED AP, director of interior design for HOK in Canada. "This concept would make that a reality."
"We strive to think of what could be in the future based on our research, insight and experience," added Ian Rolston, LEED GA, a senior project interior designer in HOK's Toronto office. "Our vision was guided by Jules Verne-inspired iconography, combined with 21st-century technology. By reimagining current technology, we have devised a concept that could be built in the foreseeable future."
Submission for the 2017 Radical Innovation Awards Competition is now Open! Please, visit the submission link .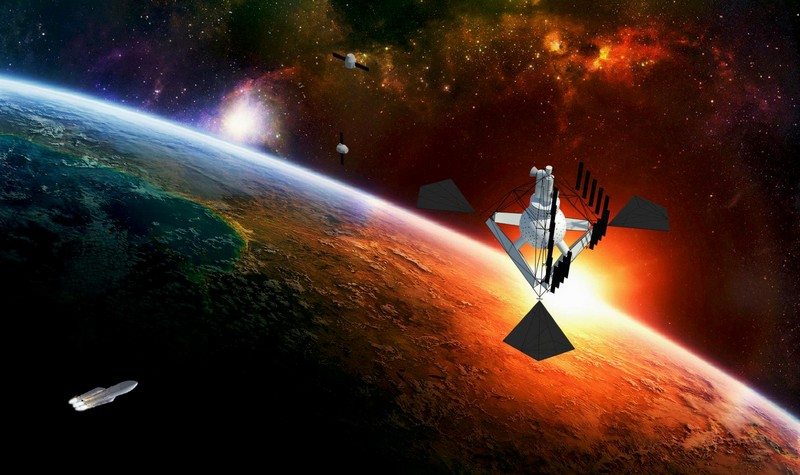 Other winners include Space View Inn, a form of space travel that focuses on principles of transcendence and inclusion, and Nesting, completely customizable modular units for urban parks and landscapes.
Current space structures are characterized by small, confined spaces not conducive to meaningful and enjoyable travel experiences. Space View Inn proposes using an expanded truss system to support and add boundaries to a main spherical volume that allows guests to experience incredible views as well as microgravity in a large interior space. Additionally, the concept proposes a more inclusive, democratic form of space travel by introducing a lottery system that makes the experience possible for ordinary individuals, as well the very wealthy.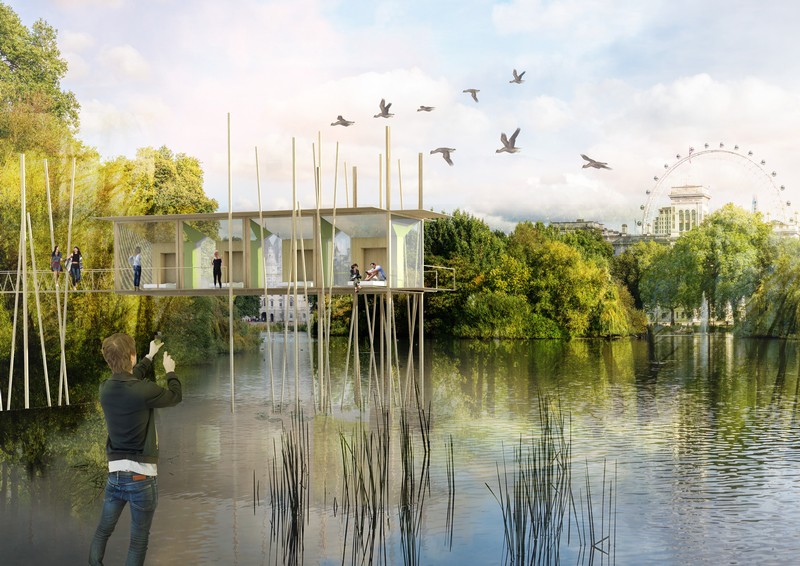 Nesting reimagines how we utilize urban parks and landscapes through a partnership between public and private entities. In response to the shortage of available space within cities, the lack of funding for essential parks and public spaces, and increasingly confined, restricted urban lifestyles, Nesting proposes introducing smart, flexible private spaces that will generate new experiences as well as revenue. The completely customizable modular units may be connected for versatile uses from suites to meeting rooms, and aim to create a greater sense of wellbeing through interaction with nature, as well as community.