The Jewel Suite by Martin Katz – an exclusive new penthouse at The Palace.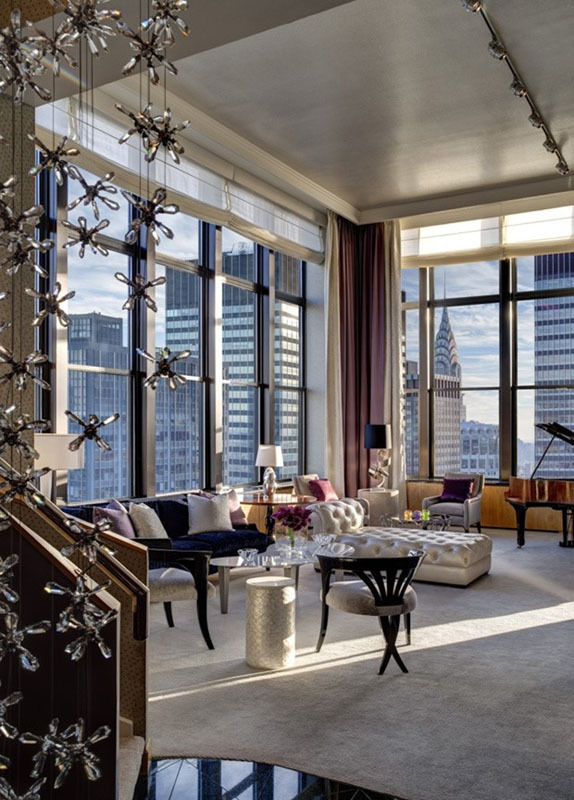 Celebrity Jeweler Martin Katz feted the unveiling of his eponymous "Jewel Suite by Martin Katz" at The Towers at the famed New York Palace Hotel. The $25,000 a night suite is a 5,000 plus square foot, three-story suite that merges romance and abstract elements of nature in a luxurious and luminous setting.
The three astounding levels include a grand reception foyer, a master suite plus an additional en suite bedroom, living room, dining room,
entertainment lounge, a private rooftop deck and garden with an elevated spa for one-of-a-kind viewing of the skyline.
Martin Katz's personal touches live throughout the space; a stunning 20-foot 'Waterfall of Diamonds' chandelier, extraordinary displays of original artwork created by Katz expressly for The Jewel Suite, uniquely designed jeweled china from the artistry and imagination of Katz, exclusive jewelry designs that "live" permanently in the walls, and in spectacular, suspended 'jewel boxes', and breathtaking 15-foot windows in the main salon, with its own grand piano.