The First 'Purpose-Built' Wheelchair Accessible Luxury Vehicle. This is not your traditional wheelchair conversion van.  A glimpse at this purpose-built universally accessible vehicle.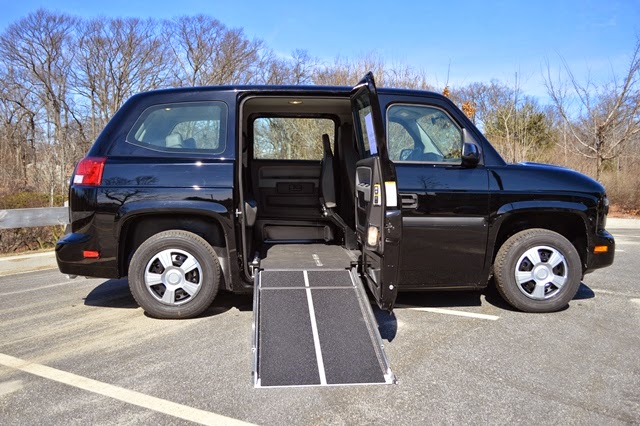 A new car is allowing people of all abilities equal access to a safe and inclusive luxury transportation option. Mobility Ventures, an industry innovator in purpose-built paratransit vehicles, unveiled MV-1 LX, the first luxury vehicle in the United States designed and built exclusively for people with disabilities.
"The MV-1 fills a significant void in consumer, government and transportation fleet markets while providing unsurpassed accessibility, safety and comfort for its passengers," said Rick Smith, President of Mobility Ventures.
With plush leather seats, wood grain trim and a full digital navigation package, the LX is built for customers seeking an upgraded experience beyond the advanced features already built into the MV-1 line. The MV-1 LX offers improved features, which provide complete independence and easy and safe accessibility for its users.
The MV-1 line of vehicles are the only American-made vehicles "purpose-built" for people with disabilities, specifically designed from the ground up to meet or exceed passenger needs and the guidelines of the Americans with Disabilities Act.
Under the hood, the MV-1 LX brings significant strength with its 4.6 liter V8 Ford engine. MV-1 may also be ordered with a factory installed Compressed Natural Gas fuel option, announced the manufacturer.
"Built at AM General's world-class Commercial Assembly Plant in Mishawaka, Ind., the MV-1 is universally designed, allowing people of all abilities equal access to a quality, safe and
inclusive transportation option. The MV-1 meets all applicable safety standards in the U.S. and Canada for crash-worthiness test as required by both the U.S. Federal Motor Vehicle Safety Standards (FMVSS) and Canadian Motor Vehicle Safety Standards (CMVSS) without exceptions or exemptions," explained Mobility Ventures.