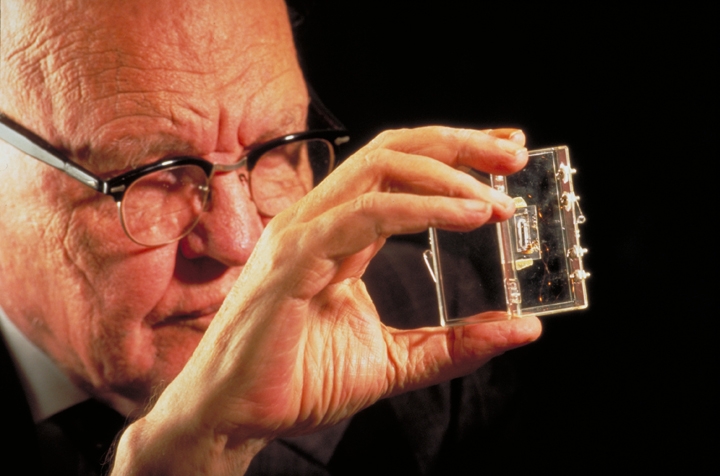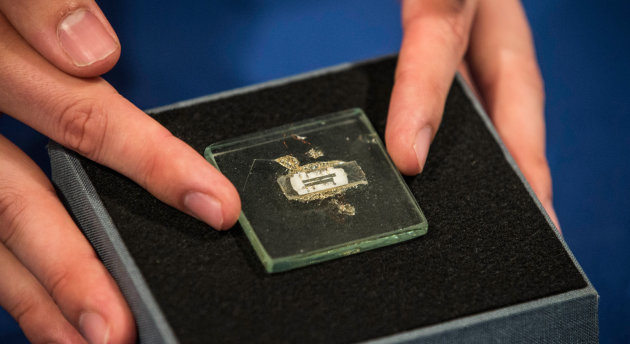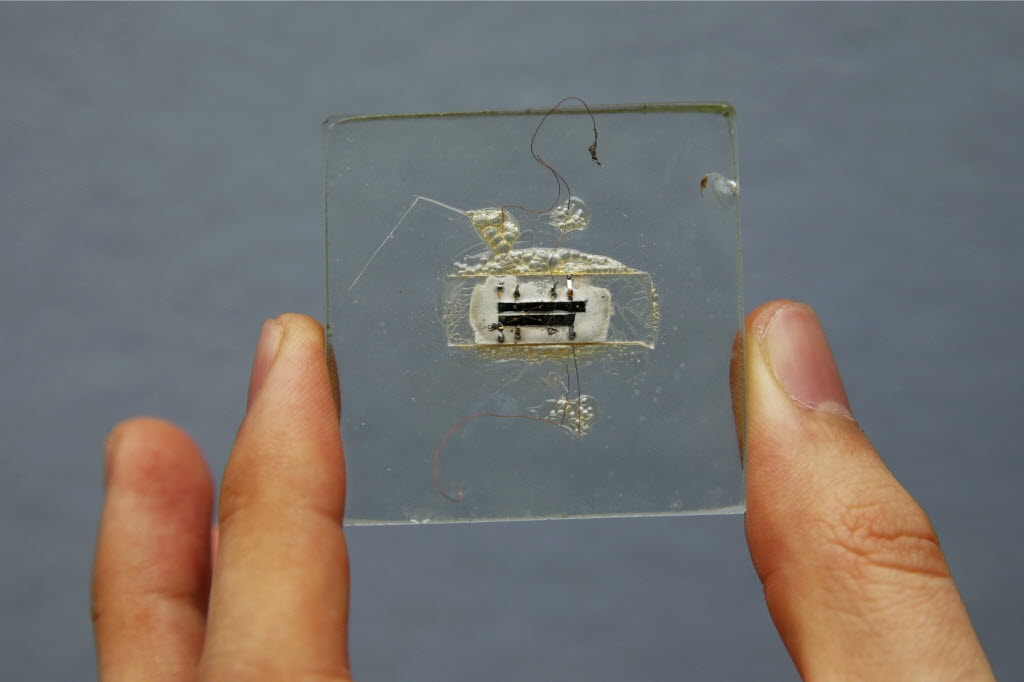 ---
This article titled "Prototype of world's first microchip goes up for auction at ,000,000" was written by Alex Hern, for theguardian.com on Thursday 19th June 2014 11.50 UTC
Auction house Christie's is selling a prototype of the first ever integrated circuit, with an expected sale price of between m to m.
Designed by the Texas Instruments employee Jack Kilby between 18 July and 12 September 1958, the chip is the oldest demonstration of a functioning integrated circuit combining multiple electronic functions on a single elemental slab still in private hands. Only two older prototypes are known, one in the Smithsonian, and one in the Chicago Museum of Science and Industry. These days, such circuits are typically made from silicon, but Kilby and technician Tom Yeargan made theirs from germanium, a neighbour on the periodic table.
Christie's calls the chip, which eventually ended up in the possession of Yeargan, "one of the most important advancements in the history of microcomputing". The lucky buyer will get not only the prototype chip itself, mounted on a cracked glass plate, but also a letter from Yeargan detailing the chronology of its creation from 1964.
"At the time, I was assigned to Stacy Watelski and had been working for him on germanium transistor having a horseshoe base and dot emitter," the letter reads in part. "In this work, I evaporated metal to form the base and emitter. I heated the germanium and then evaporated the metal. When metal hit the germanium, it became alloyed in."
In 2000, Kilby was awarded half of the Nobel Prize in Physics "for his part in the invention of the integrated circuit." He credited Yeargan, as well as technician Pat Harbrecht, for their role in the construction of the devices, quoting earlier the Nobel laureate of physics Charles Townes: "It's like the beaver told the rabbit as they stared at the Hoover Dam: 'I didn't build it myself, but it's based on an idea of mine.'"
Christie's adds that "following a series of patent disputes in the early 1960s, the importance of the integrated circuit started to be recognised. The mass production of microchips would revolutionise the computing industry. From a unit cost of 0 in 1961 to a fraction of a cent today, integrated circuits are at the heart of all modern of all modern electronic devices. Kilby never claimed sole credit for his breakthrough but credited "the contributions of thousands of engineers and scientists in laboratories and production facilities all over the world."
• Will computers ever use DNA instead of silicon chips?
guardian.co.uk © Guardian News & Media Limited 2010
Published via the Guardian News Feed plugin for WordPress.