The Florentine fashion heritage celebrated with Monumental Pucci installation.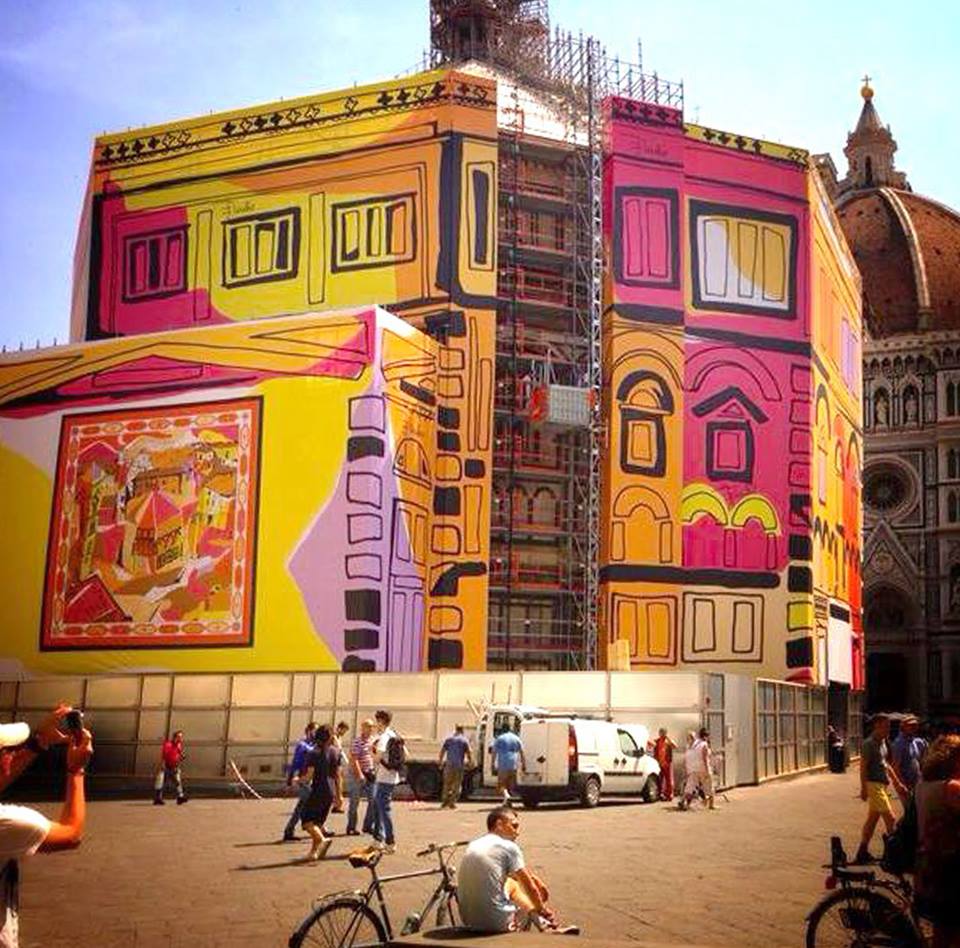 The historic Battistero di San Giovanni in Florence is the monument that inspired one of the most iconic prints ever created by the House of Pucci – the "Battistero".
In 1957, inspired by the magnificent architectural treasures of his home town of Florence, the Marquise Emilio Pucci designed a scarf print interpreting the aerial view of the famed monument in vibrant colors of the Mediterranean landscapes: lemon yellow, orange, fuchsia and the emblematic Emilio pink. Now, this remarkable print wraps the medieval monument in a stunning installation created in conjunction with the City of Florence and with the special contribution of the the Ministry for Economic Development and the Italian Trade Agency.
The apse side of the Baptistery is clad in the original "Battistero" print, reproduced in its entirety, while the remaining seven sides of the octagonal building are covered in almost 2,000 sq mt of printed canvas depicting a close-up of the "Battistero" design, blown up to life size.
In celebration of this artistic initiative, on June 18 and 19, Pucci offered visitors to its Florence flagship an opportunity to "Design the Dream" and discover the drawing and printing savoir-faire behind the iconic piece, as well as to purchase the re-edition of the iconic "Battistero", launched for the occasion.