The Porsche 918 Spyder Celebrates its World Debut at the IAA 2013.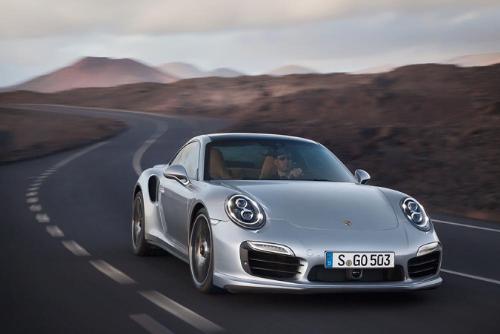 The Porsche 918 Spyder is celebrating its debut at this year's International Motor Show (IAA) in Frankfurt. The super sports car with plug-in hybrid drive marks the beginning of a new era for sports car manufacturing.
the Porsche 918 Spyder is taking on a pioneering role similar to that of the 911 when it was unveiled at the IAA fifty years ago. To mark this anniversary, Porsche is presenting the "50 years 911" limited edition model. Based on the 911 Carrera S, this special model combines traditional 911 features with state-of-the-art technology. Porsche is completing its sports car line-up with the new 911 Turbo, which is being presented to the public for the first time.
In addition, the new Panamera is demonstrating the broad coverage of the Porsche range of models. As the first plug-in hybrid for Porsche, the Panamera S E-Hybrid is proving that Porsche is leading the field with its expertise in the development of fuel- efficient drive concepts for sports cars. Also on show is the Panamera Diesel, which now offers an output of 300 hp. The Panamera Diesel will not be offered in the U.S. market.
"From January to July, we were able deliver around 95,300 new vehicles worldwide – that's 17% more than in the first seven months of 2012," said Matthias Muller, President and CEO of Porsche AG. "We are therefore very confident about the next few months and we now firmly believe we will have sold more vehicles by the end of 2013 than we did in the previous year. Based on how things are going at the moment, we are set to have another record year – and that's in spite of the fact that the present economic climate is far from satisfactory."
The year 2012 was the most successful year to date in Porsche's history, with 143,096 vehicles sold and sales of 13.9 billion EUR.
Designed from the start to be a high-performance hybrid, the 918 Spyder boasts an unprecedented combination of performance (offering the 887-hp output of a super sports car) and the virtually silent propulsion of an electric vehicle. The vehicle is able to accelerate from 0 to 60 mph in less than 2.8 seconds and offers an average standard fuel consumption of between 3.0 and 3.3 liters/100 km. The 918 Spyder also allows a combustion engine to be combined with an electric motor-based drive to further optimize the dynamic performance of the vehicle.