An emerging travel trend is good news for both the eco-tourism industry and the environment, according to The Lodge at Chaa Creek, a Belizean eco-resort specialising in comfortable back to nature adventures.
"You're hearing words like 'rustic-luxe' and 'glamping' now, along with descriptions such as casual luxury, which we coined as our tagline back in 1981 when we started taking guests at Chaa Creek, and while that's obviously good news for those of us in the eco- tourism industry, it's also great for the environment," Lucy Fleming, Chaa Creek's co-owner and GM said today.
Fleming started The Lodge at Chaa Creek with her husband Mick after farming what was then a remote parcel of land on the Macal River in Western Belize prior to the country's independence from Great Britain in September, 1981.
According to Fleming, Belize's unique growth as an eco-tourism destination was an outgrowth of the vibrant new nation's approach to development and the fact that the pioneers of Belize's tourism industry were members of that youthful generation concerned about environmental and social issues.
"It was a very exciting time to be in Belize," Fleming recalls, "Here you had a new nation led by idealistic, relatively young people at the helm, with wide-open opportunities to develop your business as you saw fit. There was no established tourism industry to speak of, and very little in the way of regulations and guidelines. We pretty much made it up as we went along," she said. Fortunately, as Fleming describes it, the early tourism businesses were for the most part home-grown operations begun by locals and expats who had a genuine love for nature.
"We settled in Belize because we loved it; pure and simple. It was, and still is, so pristine and stunningly beautiful that you couldn't help but develop a sense of responsibility towards protecting what makes it so special. Also, the new government was very open to working with those of us developing the tourism industry, so when policies and legislation was being introduced, it was often with the input of those closest to Belize's natural assets. Government-sanctioned eco-tourism was born," she said.
In 1981, the former crown colony of British Honduras still had an agrarian based economy with much of the population dependent upon
subsistence fishing and farming, as the Flemings and their neighbours were.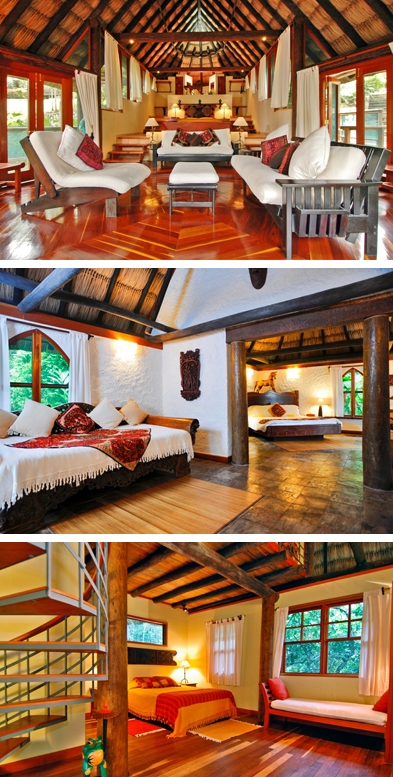 Today, eco-tourism drives Belize's economy as the nation's biggest employer and foreign exchange earner.Ms Fleming said that when she and Mick first opened Chaa Creek's doors, eco-tourism was not yet even a term. Fast forward to 2013, and today's travellers are more environmentally aware and concerned about the impact they have on a developing country's environment and society. Combined with what the Flemings see as a drive to reconnect with nature, more and more people are coming to places like Chaa Creek for their holidays.
And, according to Fleming, they're not sacrificing quality and luxury to do so.
"We came up with the term 'Casual Luxury' as it was the most apt description of what we offered, and continue to provide," she said, "We built Chaa Creek around a commitment to harmonise with rather than tame the natural environment while providing a high quality experience, so that was the result. Mick would go out of his way to build around a big tree rather than cut it down, so as we added more cottages to the few original ones, Chaa Creek just sort of organically grew into what it is today," she said.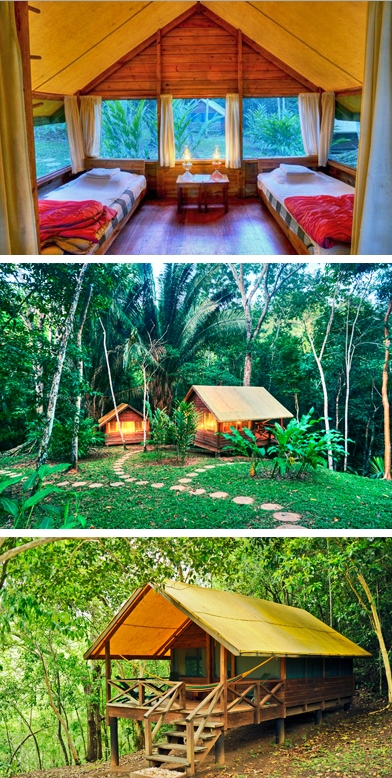 "Now we're increasingly hearing descriptions such as rustic-luxe and 'glamping'; a combination of glamour and camping, and it's great to see that resonate with people. "We offer fine dining, a good wine cellar, professional Spa, conference centre and the other accoutrements of a luxury resort, but without compromising a commitment towards sustainable tourism and responsible travel."Under the Chaa Creek Cares initiative, ten per cent of all room revenue at Chaa Creek goes directly into environmental and social betterment programs, and the resort supports Maya cultural studies and a range of research and education through its Belize Natural History Centre.
"So the lesson is that, yes it can be done. You can enjoy a luxurious vacation without having a negative impact on the environment and people. In fact, a responsible travel industry can, and should, enhance those things," Fleming said."We like to think this is the way of the future," she added.
The Lodge at Chaa Creek is an award winning eco resort set within a 365 acre private nature reserve in Belize.