Agent Provocateur's fictional fashion show.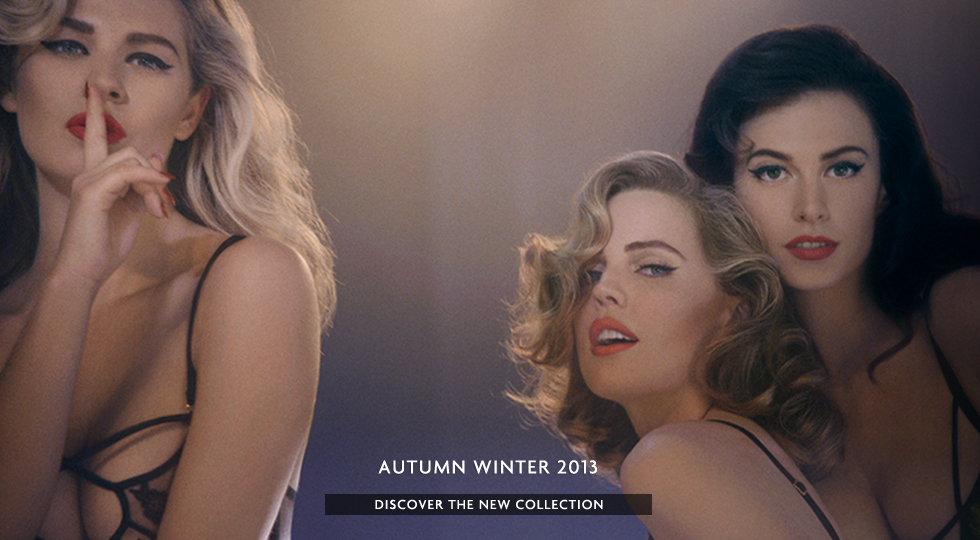 Provocative as usual, the British luxury lingerie label Agent Provocateur did not refute its reputation in the last Control Yourself clip. The video is one of the best pieces of the brand. Agent Provocateur believes that exploring your inner desires and fantasies profoundly enriches your life.
Models and actresses Melissa George ("Mulholland Drive"), Chloe Hayward (a former face of Topshop) and Elettra Wiedemann (the daughter of Isabella Rossellini) star as trussed up and put down models backstage at a catwalk show. The three women re-assert their place in the world and take control of the situation, with a little help from their Agent Provocateurs.
"A hyper-feminine sexiness is released. This season sees the return of powerful womanly silhouettes and a luxuriously sensual attitude," says Agent Provocateur about the new season's items which worship the female form.
"Inspired by the powerful femininity in George Michael's Too Funky video, the three women are at the centre of a frenzied chaos backstage as a catwalk show is about to commence. Pushed, pulled, trussed up and put down, the three realise that true control ultimately belongs to them," added the label about is powerful new film for Autumn/Winter 2013.
In December 2001, Agent Provocateur produced a short film that caused controversy due to the film featuring Kylie Minogue riding a bucking bronco wearing the company's underwear. In previous years these have included Kylie Minogue (2001) and Kate Moss in 2006 and 2008.Hollywood actress Maggie Gyllenhaal took over for supermodel Kate Moss as the new face for the line in 2007.
Agent Provocateur was founded in 1994 by Joseph Corré, the son of Vivienne Westwood, and his now ex-wife Serena Rees. After Corre's
and Ree's divorce in 2007, Agent Provocateur was purchased by the private equity firm 3i for £60m.