Fortune Heights Super Nations Cup 2013.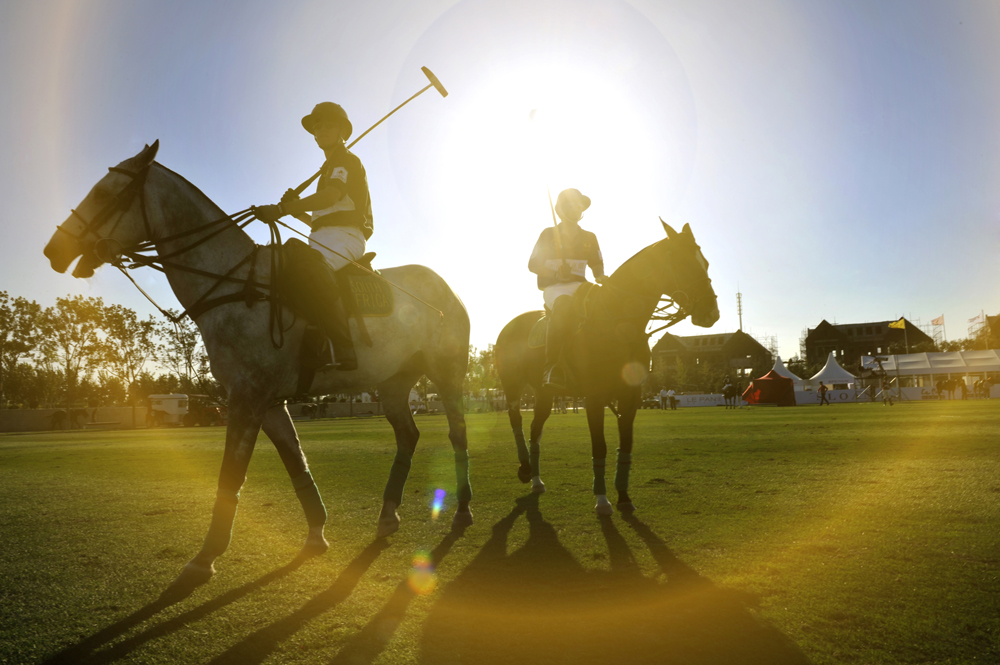 The sport of polo made a triumphant return to its ancestral home of China, as Hong Kong China defeated England 11 – 7 to clinch the Fortune
Heights Super Nations Cup 2013. The quartet of Dirk Gould, Joao Ganon, John Paul Clarkin and John Fisher put in inspired performances to
overcome an all-star England unit of Henry Fisher, brothers Mark and Luke Tomlinson and Nacho Gonzalez at the magnificent Tianjin Goldin
Metropolitan Polo Club.
The award for Most Valuable Player went to Hong Kong China's number three John Paul Clarkin, who performed magnificently throughout the tournament, helping his team to victory with three crucial goals in the final. "Winning MVP is just a bonus," admitted Clarkin. "The number one objective is for the team to win – my teammates must have been working hard to make me look a bit better! The horses performed excellently today too."
At the closing ceremony, Richard Caleel, president of the Federation of International Polo (FIP), thanked the Chinese Equestrian Association observing that, "the task has been accomplished of establishing China as a major player on the international polo scene."
Caleel then presented the glittering Super Nations Cup Trophy, commissioned by renowned British jewellers Asprey, to the victorious Hong Kong China team as coloured smoke erupted around the Tianjin Goldin Metropolitan Polo Club.
The Fortune Heights Super Nations Cup was one of four high profile polo tournaments staged at the Tianjin Goldin Metropolitan Polo Club in
2013. In an attempt to continue to bring more world-class polo tournaments to China, Luis Lalor, former President of the Argentine Polo
Association, has recently joined the Goldin Group, at where he will be actively involved in all aspects of polo development. The Tianjin
Goldin Metropolitan Polo Club is certain to benefit greatly from his experience and influence.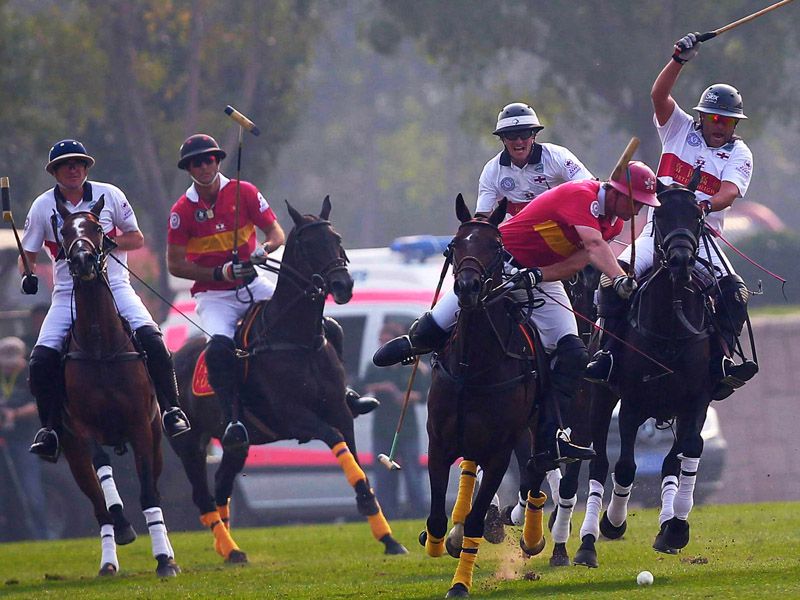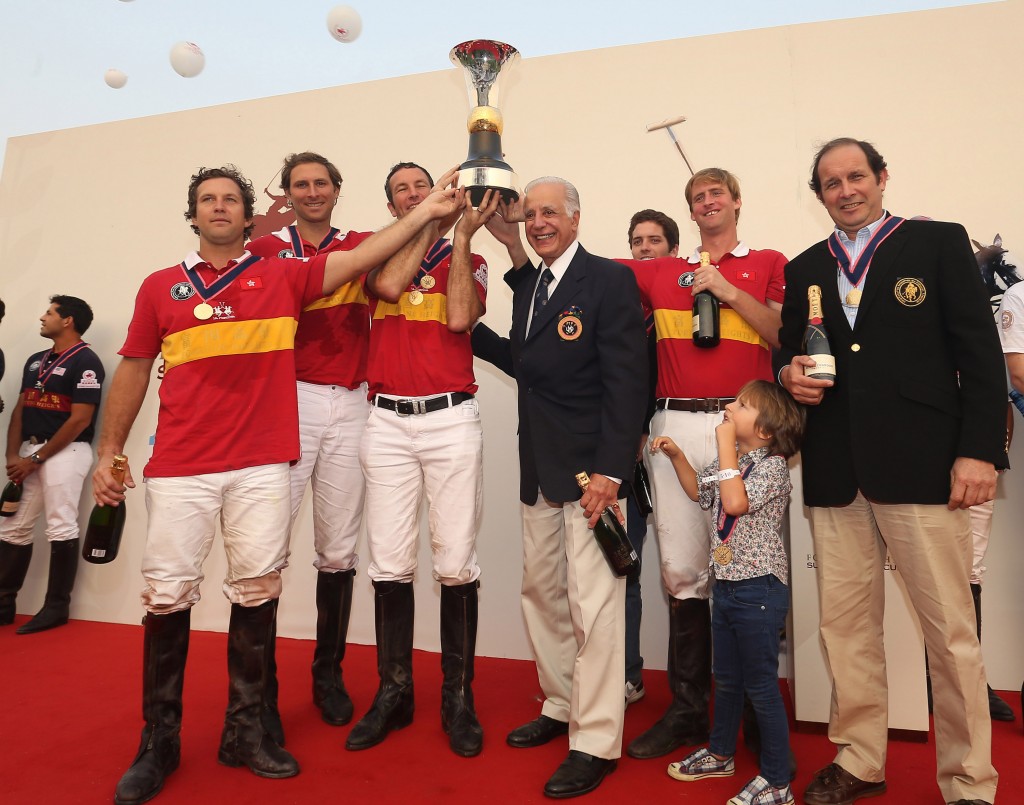 "I'm very much looking forward to this new challenge," commented Lalor. "I hope to play my part in the growth of the sport here, to encourage more young people to take up polo, and to share its values with a wider audience in China."
Tianjin Goldin Metropolitan Polo Club currently features two standard-size polo fields, stabling for 205 horses, all-weather training facilities, a riding school and a luxurious Club House and 167-room resort-style hotel.
Apart from being the host venue of the 2012 and 2013 FIP Snow Polo World Cup, major international fixtures on the Club's annual calendar
include various spring and autumn tournaments and matches for different levels of play from youth to professional.
Tianjin Goldin Metropolitan Polo Club was opened in November 2010 as the sporting and social flagship of "Goldin Metropolitan", a mega-
development by Hong Kong-listed developer Goldin Properties Holdings Limited comprising three zones: a Central Business District, home to
the 117-storey Goldin Finance 117; the 898,000 square metre (222-acre) Tianjin Goldin Metropolitan Polo Club and Fortune Heights, a low
density luxury residence.