Change is possible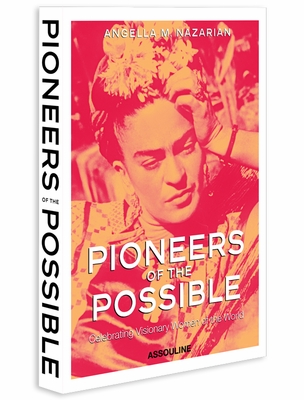 Each of us is a pioneer on a quest to change the ordinary life into a meaningful one. To meet the world with imagination and energy. Each of us will be drawn to a different doorway to begin our personal path. A doorway that we can only recognize by the what it make us feel inside.
The stories of these visionary women are markers along our path to find the door into our own story. These women are both the messenger and the message. They had faith to believe that change is possible and had courage to make those changes. They drew strength from the relationships in their lives and mastered the skills of filling life with moments that made a difference in the quality of their lives. These were moments of service and creativity. These were moments of courage and pushing past boundaries where the presence of love and passion made all the difference.
"Pioneers of the Possible" (Assouline) honors twenty of the world's most inspiring women, spanning the last century through today. From a business tycoon to an author, a dancer to a dreamer, a social activist to a spiritual leader, a painter, and even a bullfighter, each one was driven by passion and an ability to imagine and aspire to what did not yet exist. This collection shines a light on their collective fearless spirit and encourages today's women toward greater, deeper lives. Writer Angella M. Nazarian, author of 2009's Life as a Visitor, included in her last book the profiles of Martha Graham, Ella Fitzgerald, Frida Kahlo, Simone de Beauvoir, Wangari Maathai, Estée Lauder, Zaha Hadid, Helen Suzman, Jacqueline Novogratz, and many more.
Angella M. Nazarian earned her graduate degree in organizational psychology. Presently she facilitates personal development seminars for women. Her short stories, poems, and award-winning verses have appeared in The Moth and the New Millennium Writings journal. Her first book, Life as a Visitor, was published by Assouline in 2009.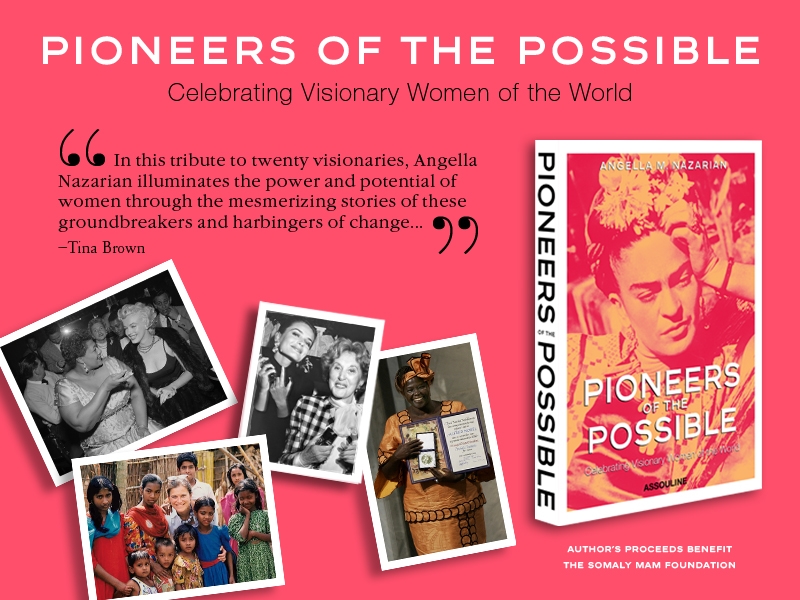 The pioneers of possible are:
– Amma
– Martha Graham
– Simone de Beauvoir
– Wangari Maathai
– Conchita Cintrón
– Ella Fitzgerald
– Helen Suzman
– Frida Kahlo
– Forugh Farrokhzad
– Golda Meir
– Rigoberta Menchú Tum
– Nawal El Moutawakel
– Anaïs Nin
– Estée Lauder
– Marina Silva
– Somaly Mamchap
– Dharma Master Cheng Yen
– Zaha Hadid
– Jacqueline Novogratz.