Four Seasons Resort Maui at Wailea debuts Missoni Cabanas
MissoniHome décor at the Cabanas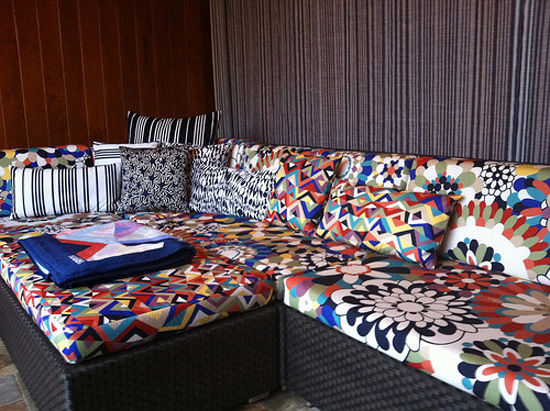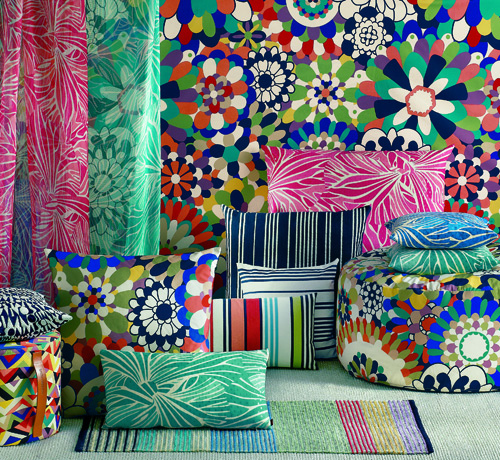 Four Seasons Resort Maui at Wailea announced a collaboration with internationally acclaimed Italian fashion house Missoni. As part of the collaboration, Four Seasons Resort Maui will feature two Missoni-inspired cabanas at its Serenity Pool, while a Missoni-inspired lounge will be on display outside the Resort's 22 Knots boutique. The popular Missoni décor, recognised by its colourful, distinctive zigzag pattern will be on display at key points within the Resort to provide guests with a sneak preview of eye-catching Missoni luxury goods while enjoying their relaxing stay. The concept behind the Missoni Home cabanas is to let guests fully experience the Missoni Home lifestyle.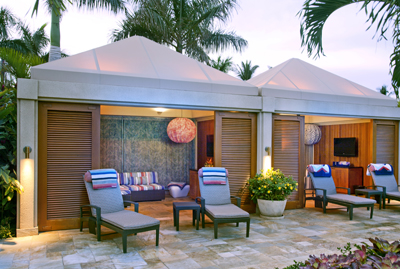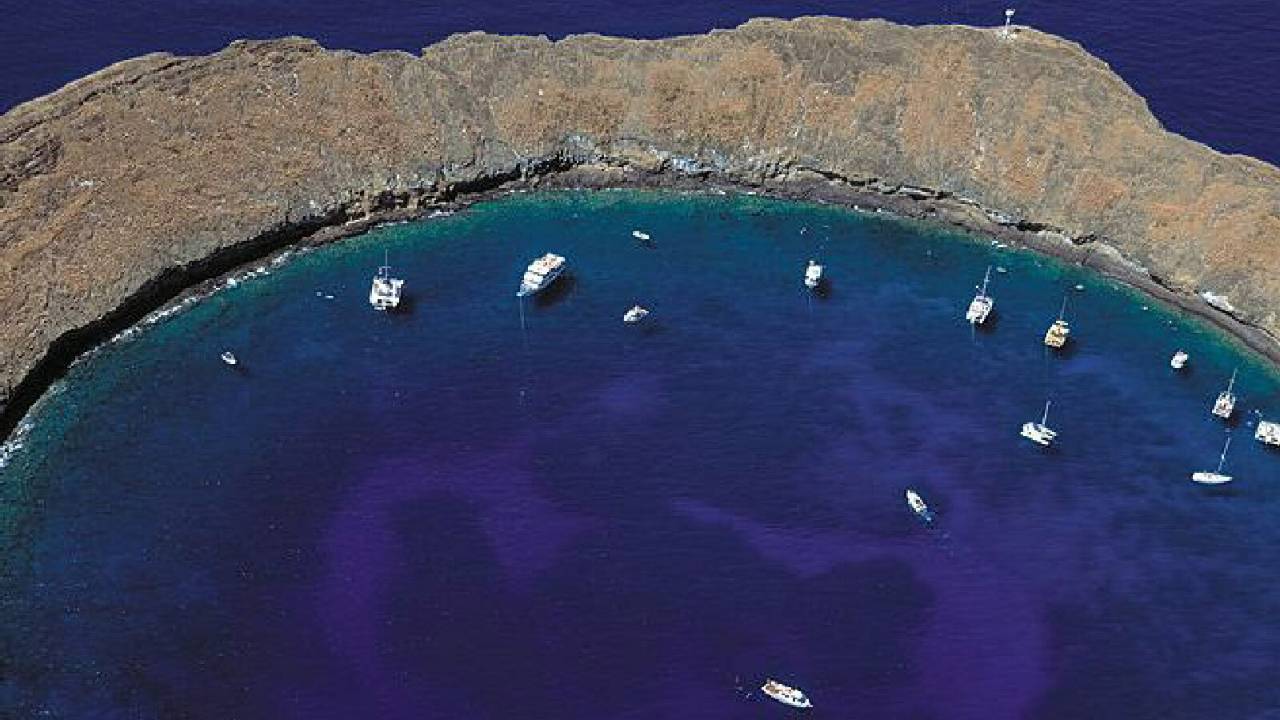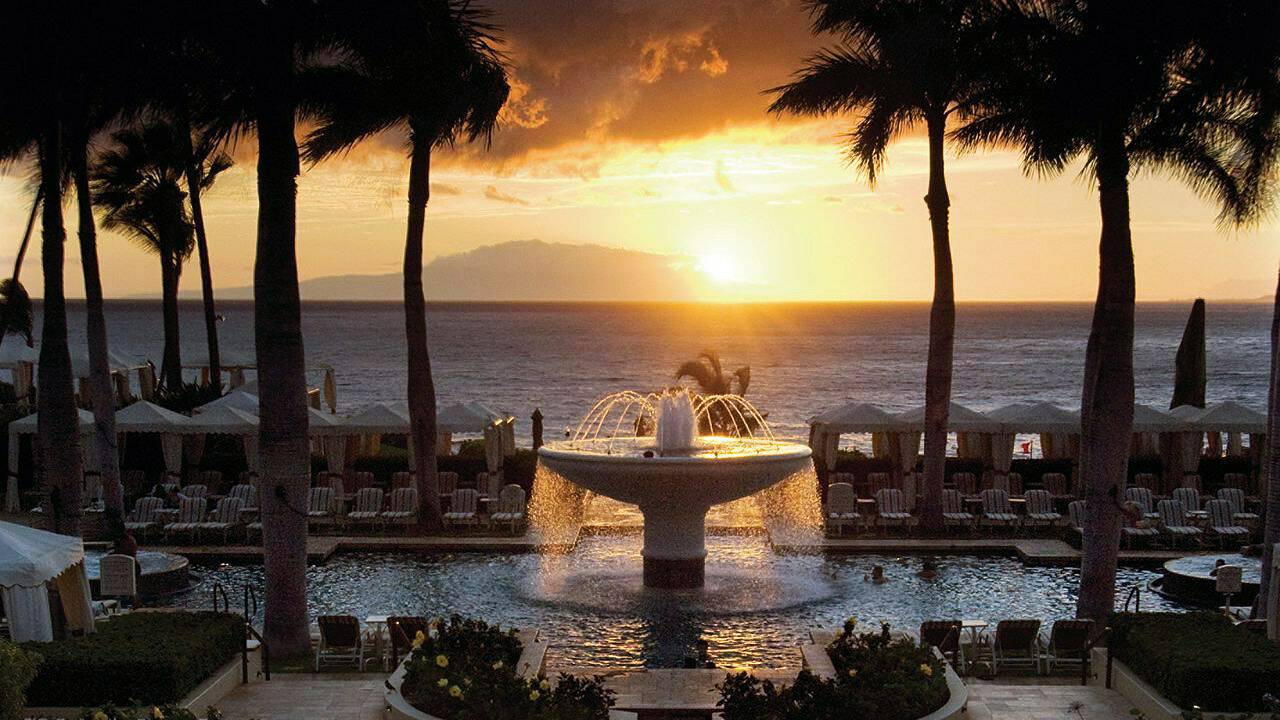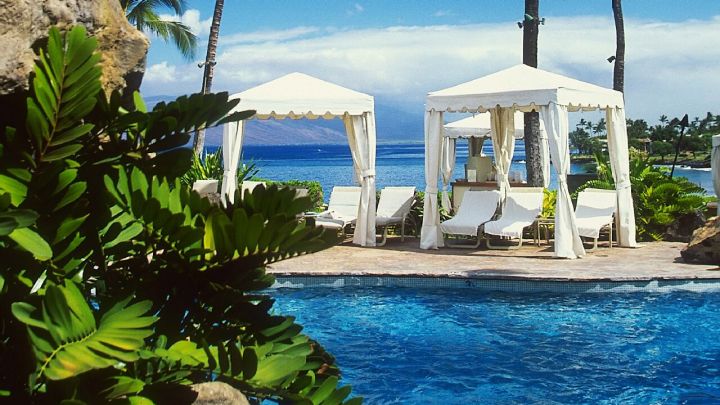 "Rosita Missoni wanted to create an environment that is reflective and inspired by the lush and dynamic landscape of the area around Four Seasons Resort Maui. Guests will see large bold kaleidoscopic and leafy florals representing the botanicals tied in and coordinated with our classic Missoni stripes and zigzags which represent the jagged rocks and the sea. It is our goal to inspire people to live in the joy of color and pattern," said Christopher Philips, brand manager America for Missoni Home.
The two prime location cabanas, which offer unobstructed views of the ocean and the neighboring Hawaiian island, now feature Italian flair to accompany the new decked-out design. Guests who book the cabanas will find such special amenities as a personal cappuccino machine, a refrigerator stocked with Italian gelato, Pellegrino waters and champagne, the Missoni Style book, Missoni-designed terry cloth towels and much more. The ocean-facing luxury cabanas can be reserved for $495 per day.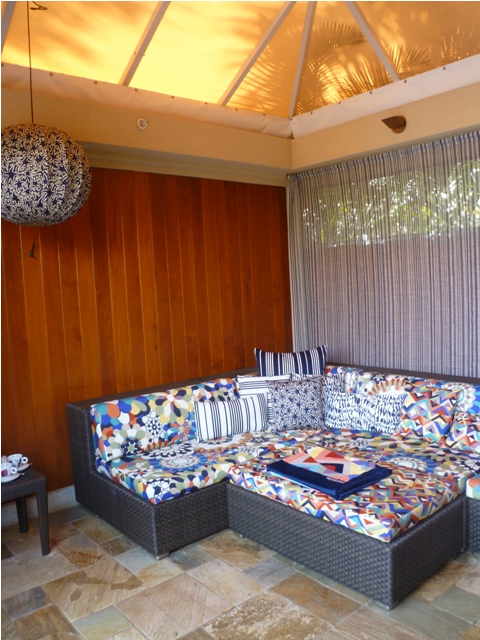 Designed by Rosita Missoni, produced and distributed by leading textile manufacturer T&J Vestor, the Missoni Home line was added to the company's product range in 1983. Renowned since 1921 for the quality of its homewear, T&J Vestor is run in partnership by the Torrani family and Alberto and Giampiero Jelmini,Rosita's brothers.