Penfolds Aevum Imperial Service Ritual.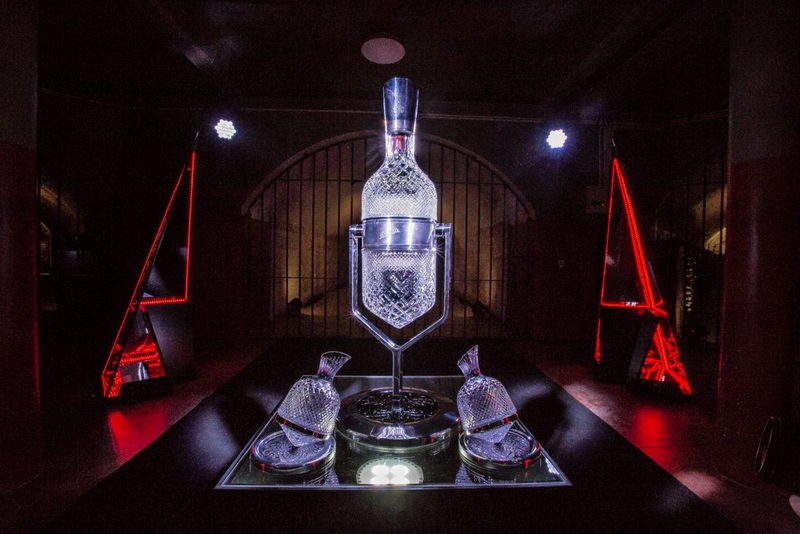 This hand-made crystal objet d'art service vessel was designed exclusively for the 2012 Grange Imperial, the new vintage of Penfold's Grange, Australia's most famous wine. The 2012 Grange – the 62nd consecutive vintage release of Grange leads a dynasty of wines in The Penfolds Collection 2016. For the "Penfolds Aevum Imperial Service Ritual", Penfolds' parent company Treasury Wine Estates has collaborated with the French glassmaker, Saint-Louis. The $185,000 decanter kit includes an imperial (6-litre) bottle of 2012 Grange and a smaller decanter. Only five 2012 Grange Imperial 6 litre bottles are available on the planet.
Penfolds offers also a $2100 Aevum crystal Saint-Louis decanter which comes with a 750ml bottle of the 2012 Grange. Each decanter features the striking diamond cut, a signature hallmark of Saint-Louis. Hand-blown, hand crafted.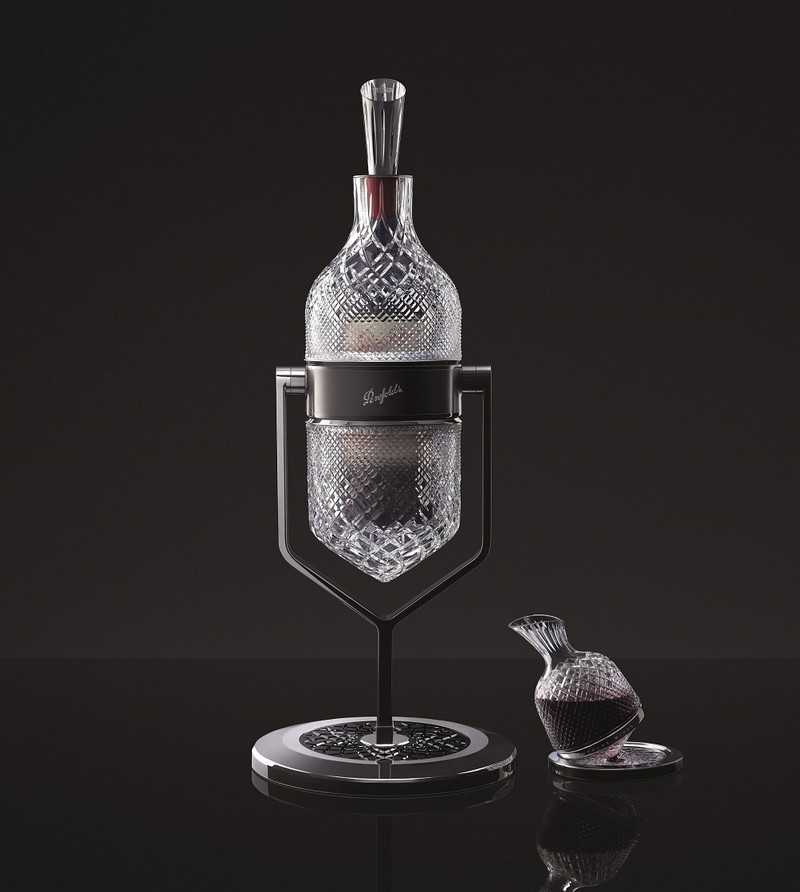 "Care, double decanting and ceremony is woven into the fabric of Penfolds and transcends the ordinary. The elevation of the service ritual by way of the Penfolds Aevum Imperial Service Ritual enhances the enjoyment of Grange to release aromas and flavours through aeration, and importantly delivers an unforgettable visual experience and sense of occasion," commented Peter Gago, Penfolds Chief Winemaker.
This is the first time Saint-Louis, who has been making handcrafted crystal objects in France since 1586, has collaborated with a global brand outside of Europe. "When talent, heritage and know how come together, the journey from craft to ritual can be truly extraordinary. The collaboration between Penfolds and Saint-Louis represents a marriage of two masters of their crafts. This is the first time something of this calibre has taken place and the first time that we have collaborated with a winemaker at this level," says Jérôme de Lavergnolle, Chief Executive Officer of Saint-Louis.
The Penfolds Collection 2016 is available globally from Thursday 20th October at select fine wine stores and Penfolds Cellar Doors – Magill Estate Winery and Barossa Valley Cellar Door.