---
This article titled "Pearls of wisdom: the gemstone's enduring fashion appeal" was written by Lauren Cochrane, for theguardian.com on Thursday 1st October 2015 13.47 UTC
Pearls and princesses of Wales go together like, well, twinsets and pearls. Before Diana wore her simple strand with pie-crust collars and serge skirts in the 80s, Alexandra – in the late 19th century – made a dog collar of pearls the must-have necklace for fashionable socialites who like to copy it girls, the contemporary equivalent of the Grazia reader, perhaps.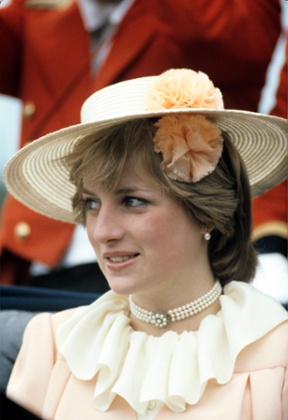 Pearls, then, have a long history in fashion, dating back to when it was all about Alexandra rather than Alexa, and the commercial production of pearls began in earnest. While pearly kings and queens swap actual pearls for pearl buttons, the 140th anniversary of the movement is an example of how long we have been behind the pearlescent look – whatever the budget. In 1875, a 13-year-old orphan called Henry Croft collected discarded pearly buttons in London's Somers Town and sewed them on to his cap and suit. The style took off and helped Croft raise money for his orphanage.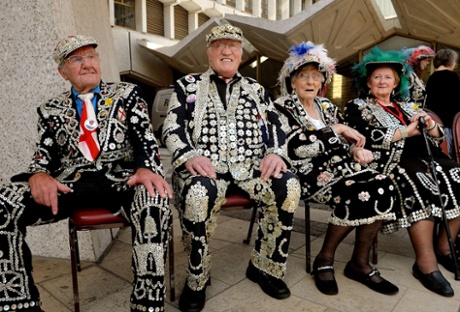 A whole language of symbols using pearl buttons came into existence; doves stand for peace, for example, while a horseshoe is luck. There are still 30 pearly families active in London today – and all will be wearing their finery of smother and skeleton suits at this weekend's procession through London.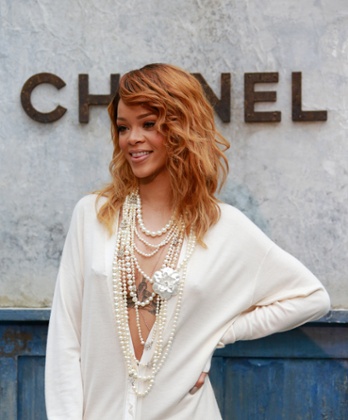 Of course, in fashion fashion, the woman who really nailed the pearl look was Coco Chanel, who famously said "a woman needs ropes and ropes of pearls", and followed her own advice by wearing exactly that. While the 5os saw a string of pearls become the accessory of respectability (see Grace Kelly), they have been reclaimed as a proper fashion item in recent years. Karl Lagerfeld's Chanel catwalk – always stacked with clever homages to Coco – is rarely without ropes and ropes of pearls, and Rihanna wears them with very little else, an idea someone like Kelly would hardly entertain. The pearl-encrusted jacket in the Balmain x H&M collection, meanwhile, would almost fit into that pearly king and queen procession, if Kendall Jenner was so inclined to join in.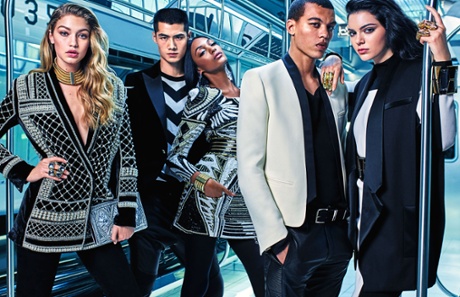 The ultimate alpha pearls to wear though aren't on your jacket or around your neck. They're in your ears. Dior Tribale earrings – with a gobstopper-sized pearl on the front of your ear lobe, and a smaller one on the back – have become something of a cult since they were introduced in 2013. Designed by Dior jewellery designer, Camille Micele, and inspired by the kind of earrings more usually found in shops such as Cyberdog – but much more refined – they're exactly how to wear pearls now: shiny, understated, and far from precious. You have to hope Henry Croft would approve.
guardian.co.uk © Guardian News & Media Limited 2010
Published via the Guardian News Feed plugin for WordPress.