---
This article titled "Fashion's most prestigious pets" was written by Lauren Cochrane, for theguardian.com on Tuesday 27th May 2014 14.17 UTC
The fashion industry's fondness for pets has been well documented – after all, no filter can improve one's Instagram feed like a fluffy creature – but there's a new pack leader in town: Cara Delevingne's rabbit and social media star, Cecil.
Though it's nothing new for animals to become famous in their own right, as minions set up accounts for those without opposable thumbs, Delevingne's bunny has gone stellar. Although Cecil only joined Instagram on 14 May, the rabbit had 71,900 followers at time of press. This eclipses the achievements of fashion's previous most infamous pet, Choupette. Karl Lagerfeld's Dr Evil-worthy white cat may have her own maid, but she also has just 13,057 followers, despite joining Instagram in June 2012.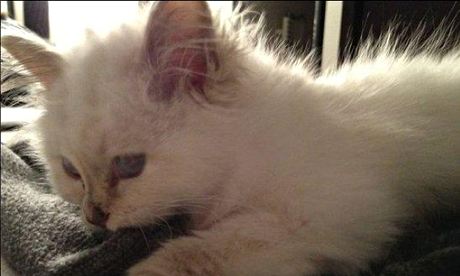 Whether nestling into Chanel boxes or meeting Rita Ora, Cecil's life looks very pleasant indeed, although the bunny did have a near-death experience last week: getting trapped in a hole in the floor of Mulberry's headquarters. Thankfully, Cecil lived to hop another day, and he can now be proclaimed alpha fashion pet. Other significant players include super-stylist Katie Grand's lop-eared rabbit, Clara, as well as Brix Smith-Start's cheeky pugs. American Vogue's Grace Coddington is all about her collection of kitties – particularly calico Persian Pumpkin, the star of Coddington's own recently launched Instagram account, who, we kid you not, had a Balenciaga collaboration made in his honour.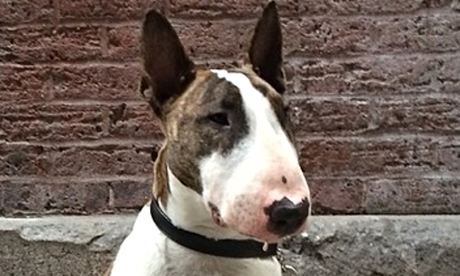 Dogs – once seen as loud and unrefined, threatening to moult all over their owners' couture – now have baskets in some of fashion's most glamorous homes. Marc Jacobs' dog Neville is something of a pioneer – he's been photographed with "daddy" for a few years, and boasts a Love photoshoot on his CV. Kate Moss has Archie, a Staffordshire cross who looks great when combined with the wellies and Barbours of her Cotswolds lifestyle. Audrey, Donatella Versace's terrier, is anything but a country mouse. She's urban and has the wardrobe – including a gold and leather harness – to match. Like all of fashion's most adorable animals, Audrey is firmly on brand.
guardian.co.uk © Guardian News & Media Limited 2010
Published via the Guardian News Feed plugin for WordPress.