Art deco Parisian Prince de Galles reopens the doors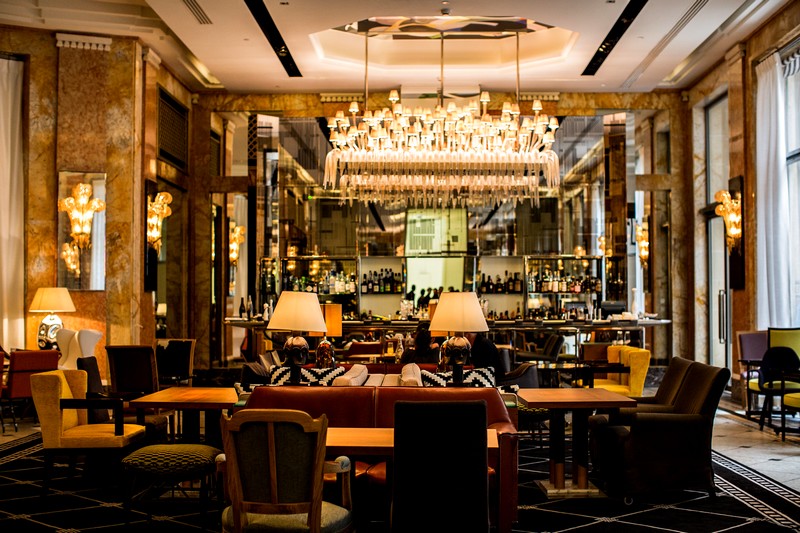 Prince De Galles, a Luxury Collection Hotel, Paris, an iconic jewel on Avenue George V Paris since its opening in 1928, reopend its doors following a meticulous two-year restoration. The restoration, which has brought the hotel back to its original Art Deco splendour, is part of a larger strategy to invest more than $200 million in some of Starwood's most celebrated Luxury Collection hotels throughout Europe: Hotel Alfonso XIII in Seville and Hotel Maria Cristina in San Sebastian, which reopened in 2012, and most recently, The Gritti Palace in Venice, which was unveiled in February 2013.
Originally designed by architect André Arfvidson, the extensive two-year restoration project was led by internationally acclaimed French designers, Pierre-Yves Rochon and Bruno Borrione. In collaboration with ERTIM Architectes SA, the designers reimagined the hotel to harken back to the whimsically opulent era of the Parisian Art Deco 1930s.
"Prince de Galles has enchanted guests for generations, so it was essential that we involved local artisans, architects and craftsmen to reinvigorate its romantic allure," said Paul James, Global Brand Leader, The Luxury Collection, St. Regis and W Hotels Worldwide. "After two years, we are thrilled to reintroduce this landmark – synonymous with Parisian style – to unlock exceptional experiences for our most discerning guests, as only The Luxury Collection can."
Executive Chef Stéphanie Le Quellec, a rising star on the French culinary scene, collaborated with renowned interior designer Bruno Borrione to bring the hotel's culinary experiences to life: offering indelible gastronomic moments in the signature restaurant, La Scène, destination bar, Les Heures and the famous Patio with its Art Deco mosaics.
"Balancing the design, function and heritage of these spaces, I wanted to recreate a welcoming and convivial ambience, where the ground floor is an open, lively and luminous space in which guests will once again be immersed in the vivacious Parisian life," comments Bruno Borrione.
A novelty in Paris, Le Quellec will showcase her talents at La Scène amid a dramatically-designed open kitchen and chef's table. Ethereal white marble juxtaposes palissandre ebony to create a unique dining ambience. The cocktail menu in Les Heures pays homage to the carefree spirit of the roaring twenties, featuring signatures such as the Paris Mule, Champs Elysées and the Princesses de Galles.
Also designed by Pierre-Yves Rochon, the hotel features a fitness center, a Wellness Suite by Olivier Lecocq with a hammam, and an event space for celebrations hosting up to 70 people.
Prince de Galles offers discreet residential luxury in each of the 115 guestrooms and 44 suites as well as in the hotel's public spaces, which Pierre-Yves Rochon designed to be reminiscent of an intimate salon: adorned with black marble, Macassar ebony, armchairs and exquisite textiles inspired by the 1920s and a handcrafted chandelier by Delisle as the lobby's centerpiece.
The 23 Mosaic and 18 Macassar suites feature plush chairs and chaises longues set against geometrically-patterned black Saint Laurent marble. The fine arabesques on the carpet are inspired by the mosaic scrolls surrounding the hotel's famous courtyard, visible from the windows. A grand Macassar work desk and a spacious sycamore dressing room will complete the residential ambience of the suites.