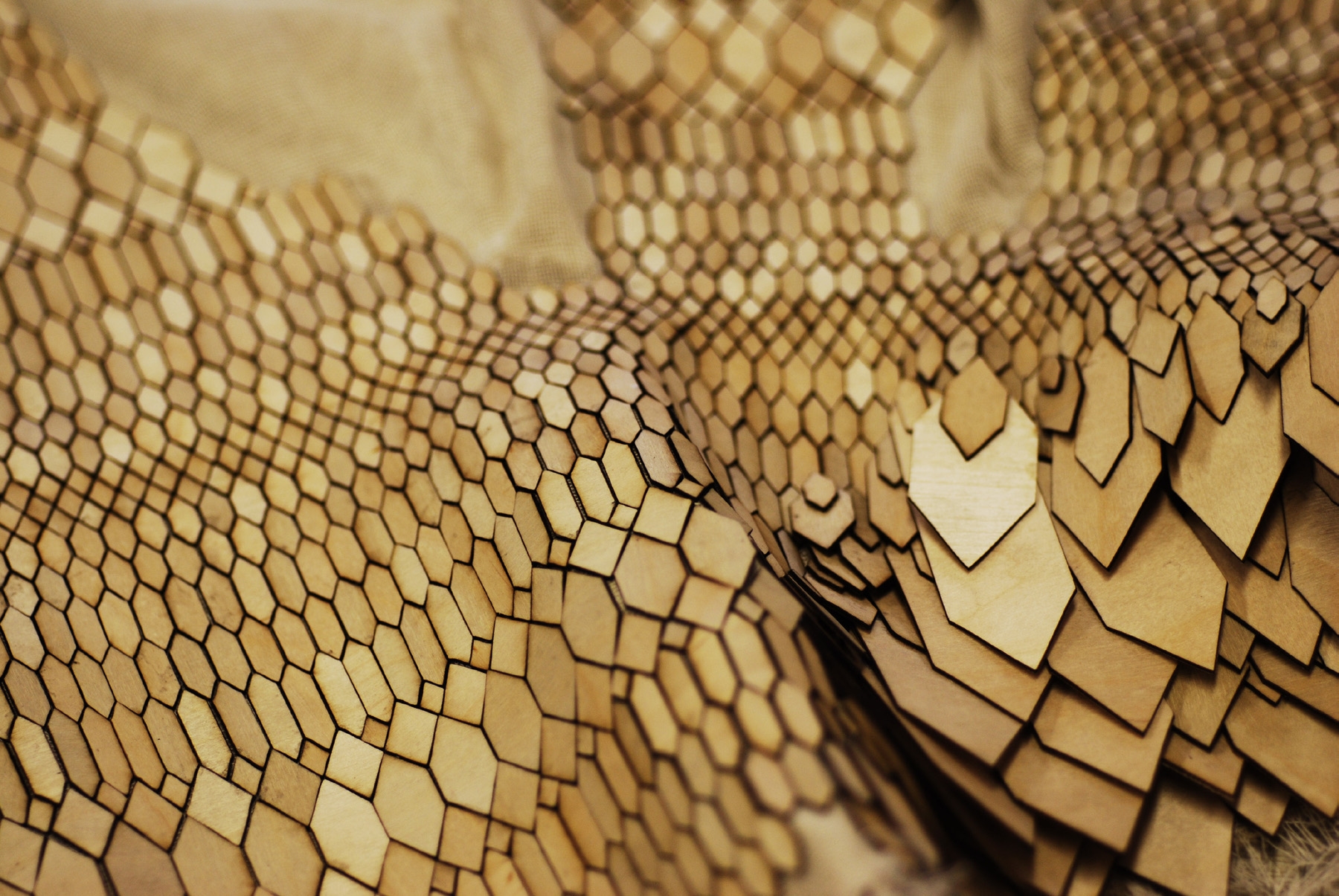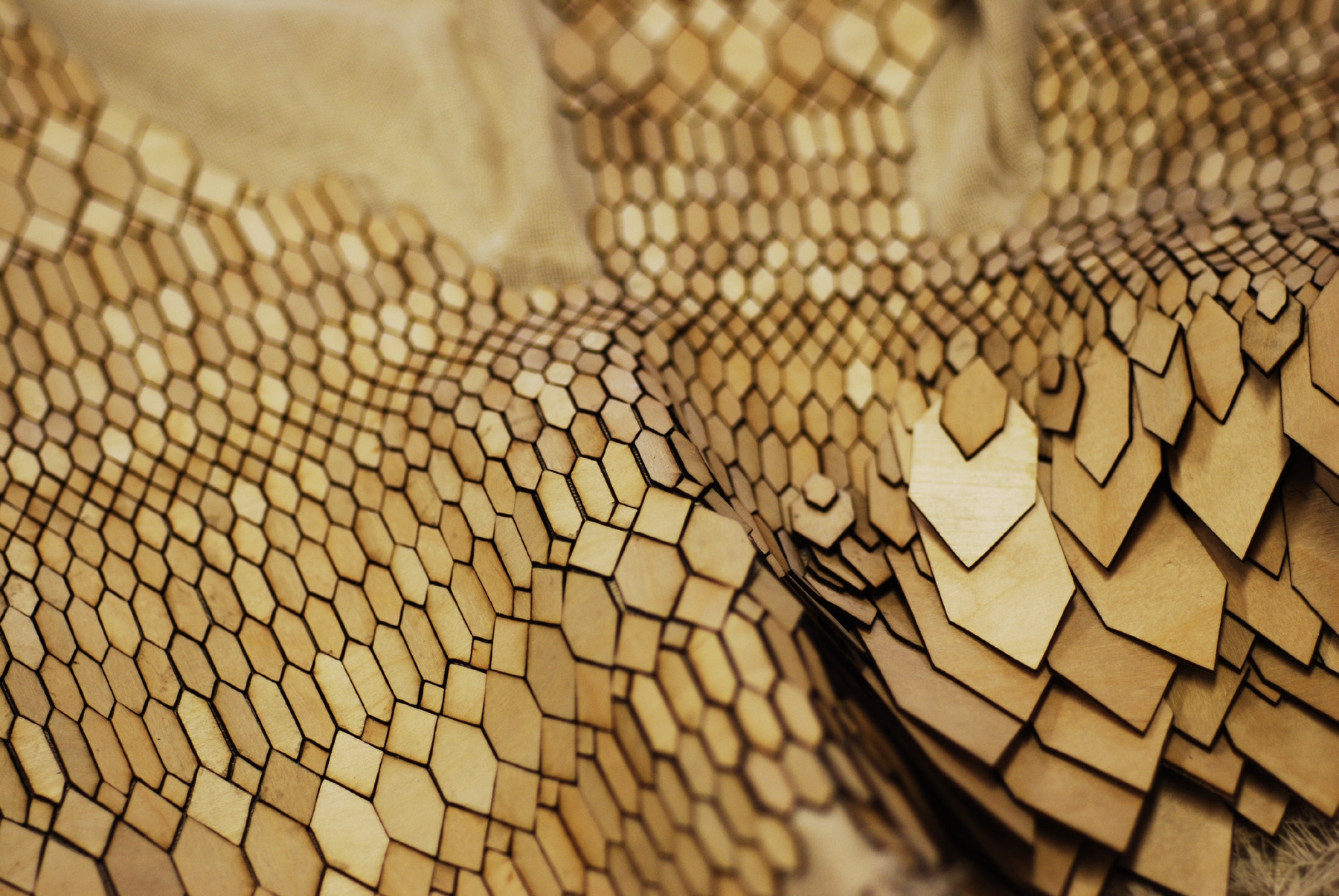 The luxury sector, particularly fashion, has a high environmental footprint and is responsible for a significant amount of waste. It is estimated for example that, in the UK alone, more than 1 million tonnes of textiles are thrown away every year, mainly from household sources – and over half of this waste is recyclable. There is an emerging demand for sustainable luxury, which a number of key industries are well placed to develop and promote to consumers. Emerging bio-materials offer new design considerations, that fully engage the sustainability challenges of the 21st century. Industry initiative and design research in this sector could inform local and international government policy and regulation which overall could help reduce waste.
According to a Stockholm Environment Institute study, the manufacture of synthetic fibres like polyester alone produces nearly five times as much carbon dioxide per kilogram as some organic cotton and more than twice as much as hemp.
Students at London's Kingston University have taken up the challenge of trying to lower the industry's carbon footprint by using biodegradable materials to produce luxury goods. InCrops, an initiative based at the University of East Anglia, sponsored the Kingston fashion project, asking students to create designs that show renewable raw materials derived from crops can be used to create low or zero carbon fashion.
Aimed at designing innovating new concepts for sustainable materials within the context of fashion, this industry-focused Kingston University project, supported by InCrops, provided students the chance to research bio-based materials and waste products, and incorporate them into their individual fashion practices.
"InCrops' interest in the luxury sector gave us a steep challenge as many fashion practitioners have failed to successfully communicate the relationship between fashion and bio-waste," said Nancy Tilbury, MA Fashion course director at Kingston University.
"Our students rose to the challenge and produced excellent work that has been sought after by musical artists and the fashion press."