Daniel Buren is showing Fondation Louis Vuitton in a new light.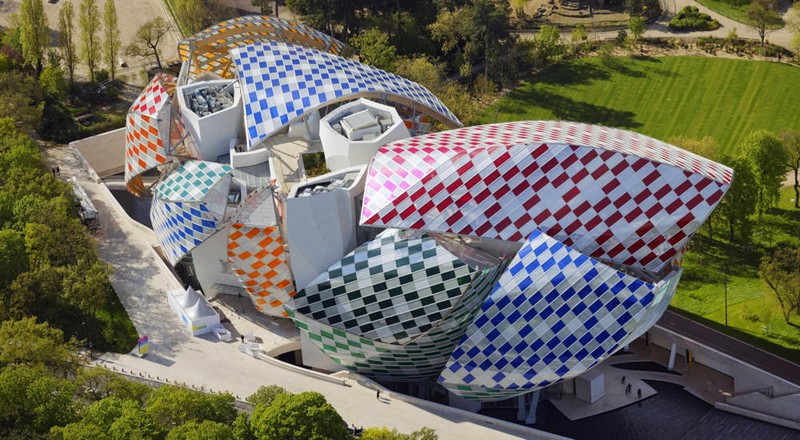 Internationally renowned artist Daniel Buren brings color to the Fondation Louis Vuitton. From May 11th, the building designed by Frank Gehry is presenting the temporary work "Observatory of Light" – an installation that clothes the emblematic façade of the Fondation in colored filters.
The twelve 'sails' of the building, formed of 3,600 pieces of glass, are covered by a staggering array of coloured filters that are in turn punctuated, at equal distances from one another, by alternating white and blank stripes perpendicular to the ground. The thirteen selected colours make coloured forms appearand disappear, ever-changing with the time of day and the season. Through a play of colours,projections, reflections, transparencies and contrasts, both inside and outside, Daniel Buren will showthis building in a new light.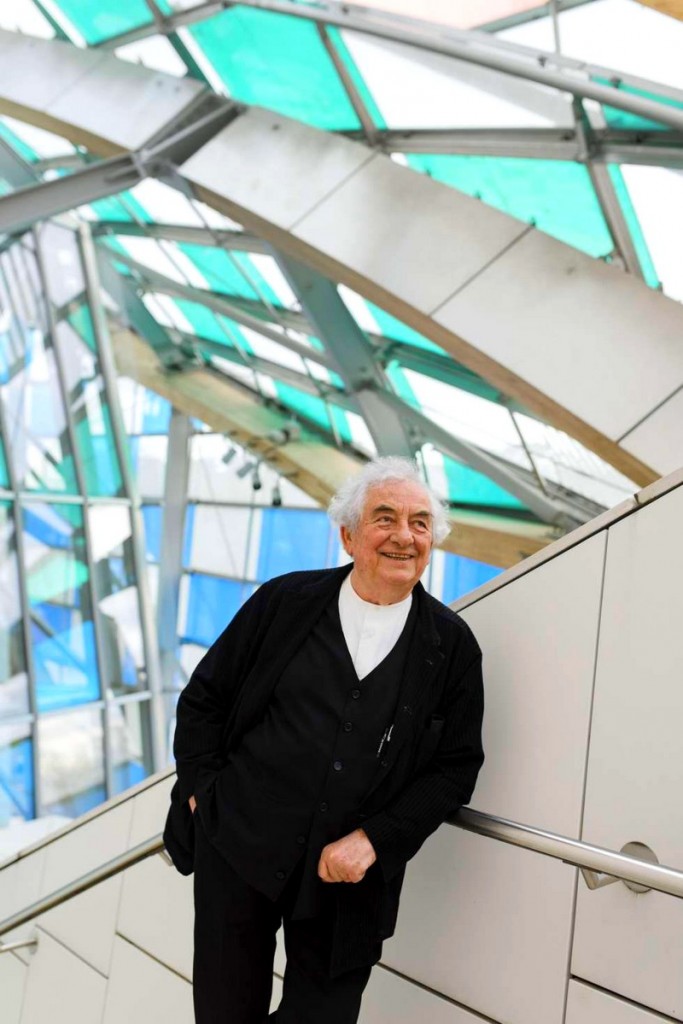 Major international artist Daniel Buren (1938-FR) has been developing a radical œuvre characterisedby the use of his "visual tool" (8.7 cm-wide alternating white and coloured vertical stripes), since the1960s. He moved from working with paint (1965-1967) to working with space and its context. All hisworks are now conceived specifically for the space, context and features of the host venue and arecreated in situ, be that in a public space or in a museum or art gallery.
"Daniel Buren has designed a grandiose project, pertinent and enchanting, the result of a real dialoguewith Frank Gehry and his building. His work responds magnificently to the architecture, in line with hisapproach, going back to the 1970s, that sees a coming together of colours, transparency and light," said Bernard Arnault, President of the Fondation Louis Vuitton.
Marking this occasion, a catalogue – designed with the artist – is bringing together, for the first time, aconsiderable body of works based around intersecting themes – colour, transparency, light,translucency, projection – created between the 1970s and today.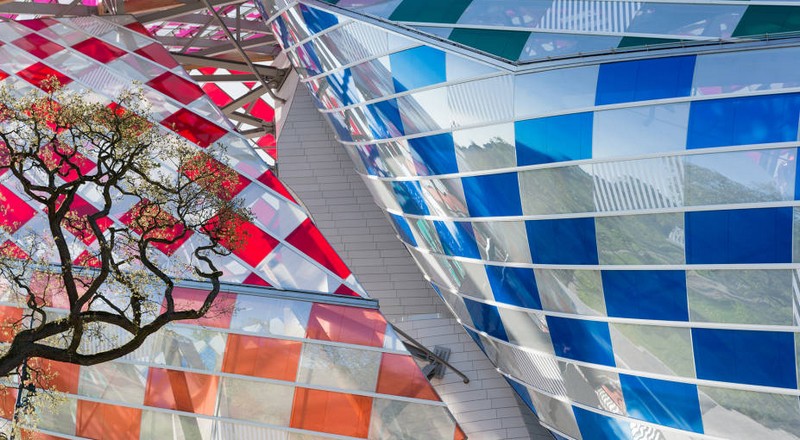 In parallel with this event, BurenCirque is setting up camp across from the Fondation, for threeexceptional and original performances of a new show, "3 times a Hut", on 2, 3 and 4 June 2016.
Devised in the early 2000s by Daniel Buren together with Dan and Fabien Demuynck, pioneers ofcontemporary circus, BurenCirque is a multidisciplinary project in which new talents, national andinternational, are invited to interact with features created by Daniel Buren. In 2013, Buren designed anew structure with three huts inspired by fairground architecture. Bright by day, they becometranslucent and mysterious lanterns at night.