The new terrace is an oasis in the heart of Florence.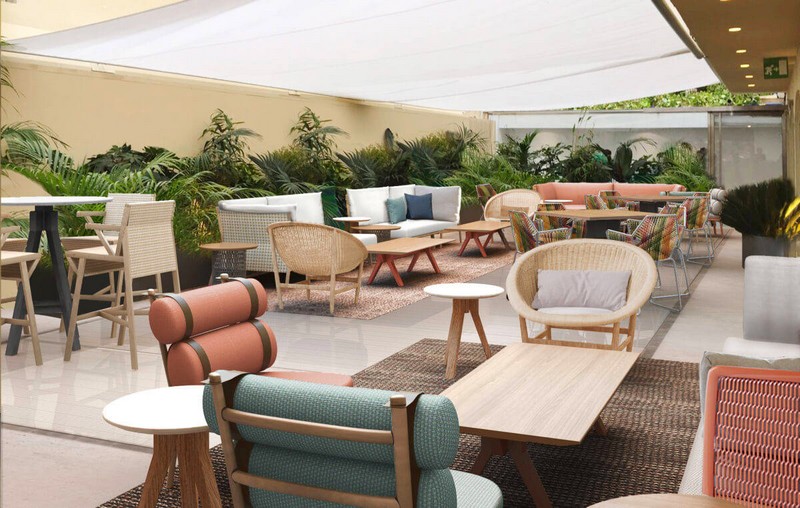 Florence-based luxury retailer LUISAVIAROMA inaugurated a new green space in Florence by acclaimed Spanish designer Patricia Urquiola. The idea of lifestyle is interpreted in a contemporary way to create an effortless aesthetic.
Patricia Urquiola, who designed the Oasis, chose Moroso and Kettal to furnish the large outdoor area, an elegant green lounge in vibrant colours. The layout is in keeping with the essential style of the Florentine concept store, which, with this project, highlights its increasingly strong ties to the world of design.
"When I design, I lean towards empathy. I don't believe in a specific aesthetic criterion, it's more about a consistent creative process," explained Patricia Urquiola.
Patricia Urquiola has worked with Moroso since 1999. Her enormously successful designs for the company include Tropicalia, which the Spanish architect has now chosen in order to lend a contemporary vibe to the LUISAVIAROMA lifestyle concept, which expresses a laid-back luxury that prefers to be rather than to seem to be, that chooses beauty which is not only exterior but extends to its "interiors".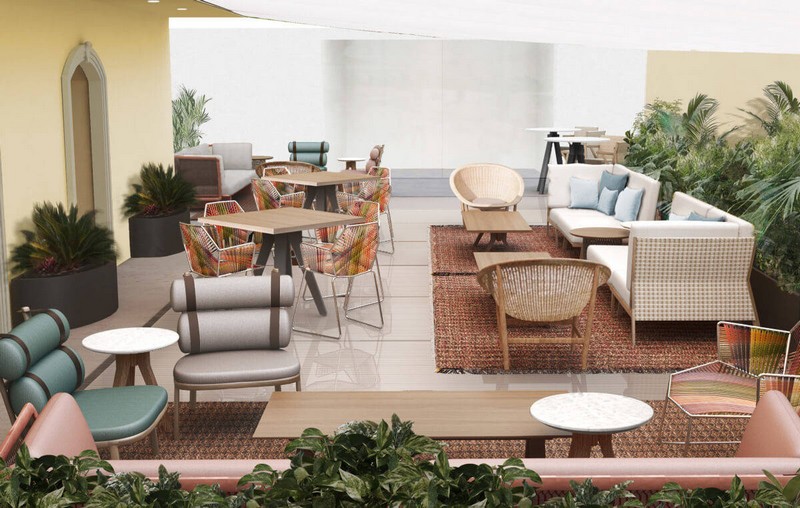 Featuring sophisticated weaves of cords forming geometric shapes, the Tropicalia collection furnishes the space with discretion and style, in perfect harmony with the Oasis.
The Spanish brand Kettal was founded by Manuel Alorda in 1966. Kettal focuses on innovation and exclusivity without neglecting the important objectives of environmental sustainability. Notable designs include Roll, an ironical take on the conventional upholstered chair that features a graphical aluminum structure; Mesh, a family of outdoor furniture based in contrast and made from expanded metal; Viques, chairs and rugs characterized for their use of Nido d'Ape, an innovative and exclusive textile that is the result of two years of research.