Norwegian Breakaway to Feature Cutting-Edge Spa and Fitness Experiences and the first-ever "Black Light Spinning" class at sea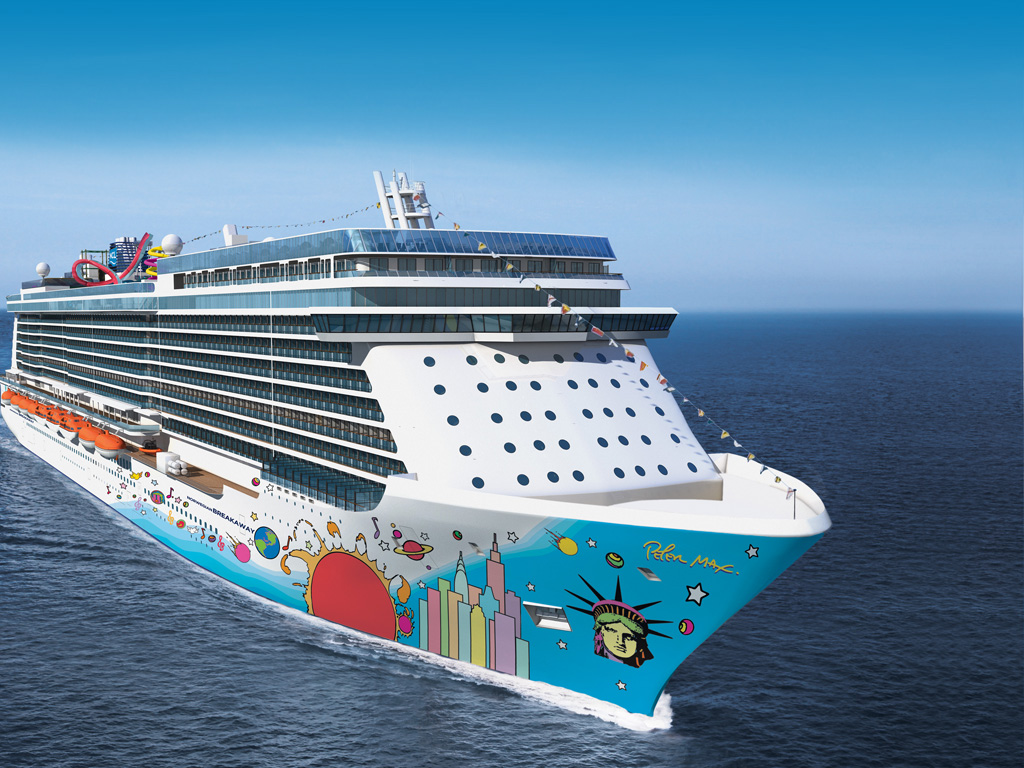 The salt room is a therapy claimed to alleviate respiratory and skin ailments as well as strengthen the immune system and improve overall lung function. The first such room at sea, alongside a two-deck spa will be available on the Norwegian Breakaway, new addition to the Norwegian Cruise Line fleet that will be delivered in April next year.
Norwegian Breakaway combined spa and fitness area spans two decks, encompassing more than 23,000 square feet.
Spa guests visiting the Salt Room will be immersed in a dramatic grotto setting as they enjoy indulgent and beneficial spa experience. The tranquil thermal suite also offers guests spectacular unobstructed views of the ocean, the opportunity to melt away on one of the 13 heated loungers, vitality pool, whirlpools, sauna, solarium and steam room, along with a full-service salon and barber shop.
The 22 treatment rooms will feature more than 50 signature services for both men and women including Elemis signature facials such as the luxurious "24 Karat Gold Facial," massages such as the Thai Herbal Poultice Massage, the Bamboo Massage and the Freestyle Massage; and two bliss services: the bliss triple oxygen treatment andthe bliss fatgirlslim. Norwegian Breakaway will also offer acupuncture, teeth whitening and cosmetic medical treatments, performed by a licensed medi-spa doctor, such as Botox Cosmetic, Dysport, Restylane and Perlane.
Those who prefer biking will delight in the first-ever "Black Light Spinning" class at sea. Guests will jump on their spinning bike and pedal away to the hottest music in a room lit entirely by black lights and neon graffiti art – giving riders a once-in-a lifetime adrenaline rush.

Launching in April 2013, Norwegian Breakaway will be the largest ship to homeport in New York City year-round. The ship features signature hull artwork designed by pop icon and America's most popular living artist, Peter Max. Max's signature artwork will cover approximately 3.700 square metres of Norwegian Breakaway's hull.
The 4,000 passenger Norwegian Breakaway will arrive in her year-round homeport of New York City in early May 2013. The ship will begin weekly summer seven-day cruises to Bermuda on Sunday, May 12, 2013. From October 2013 through April 2014, the ship will offer voyages from the heart of Manhattan to the Bahamas & Florida and the Southern Caribbean.