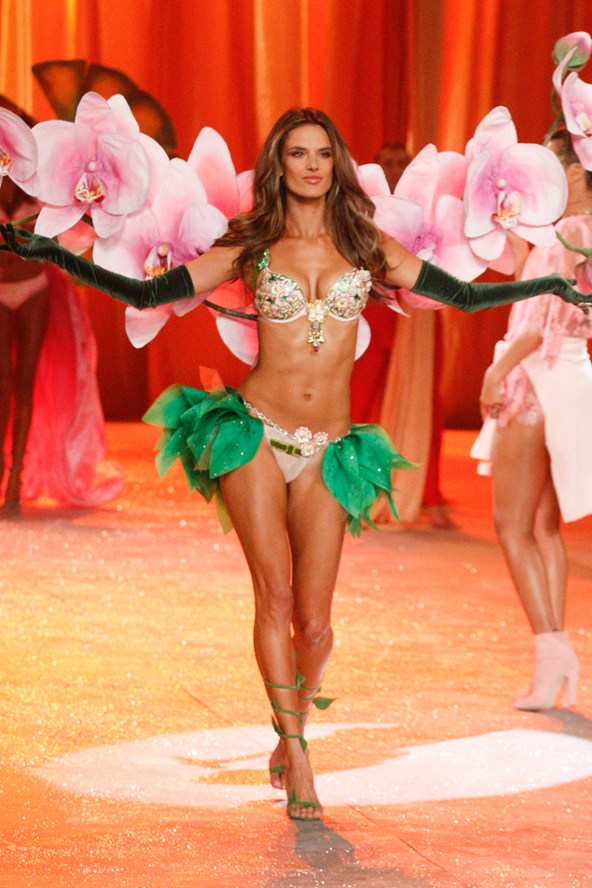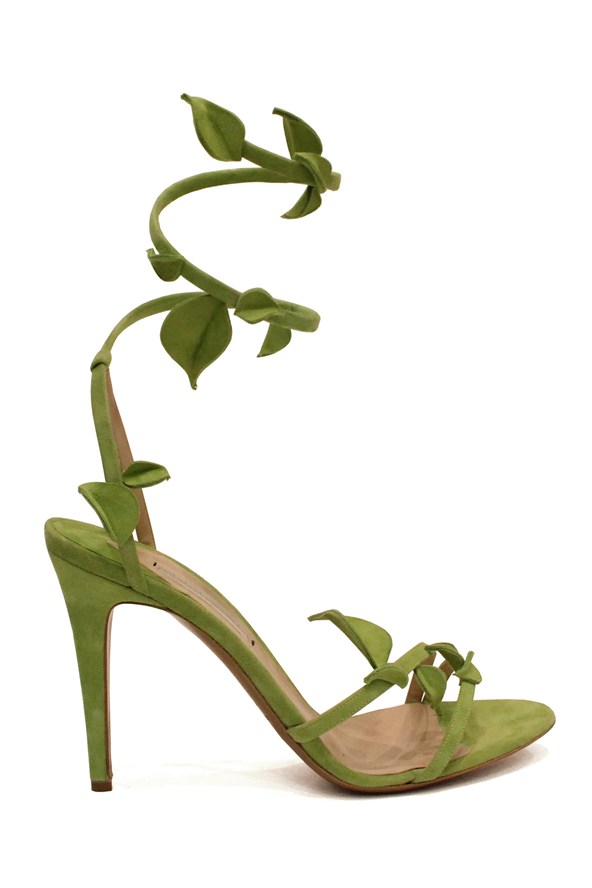 This year Victoria's Secret Fashion Show featured 28 pairs of iconic Victoria's Secrets 'Angel' wings accesorized with with Nicholas Kirkwood's trademark fantasy footwear, theatrical jewelry from Larry Vrba, with additional pieces from David Mandel, and crystal-accented stockings and accessories. Nicholas Kirkwood's sandals were covered in sparkling crystals and were made to fit this year themes: Circus, Silver Screen, Dangerous Liaisons and Angels in Bloom.
"Sophia Neophitou-Apostolou, who styles the show, approached me earlier this year to see if I'd be interested in collaborating," Kirkwood told Vogue. "They gave me the six themes, sketches and access to the fabrications. From there it was about creating styles that worked with each look, making sure each shoe reflected the theme."
The show presented a total of 65 creations fashioned from lace and brocades and enriched with embroidery techniques and elaborate beading.
"I didn't know exactly which model would be wearing each style but you definitely think about the personality of a Victoria's Secret model and the fantasy they look to create on the runway," he explained. "I think Victoria's Secret is so popular purely because it is a fantasy – they have fun with it and it's desirable."