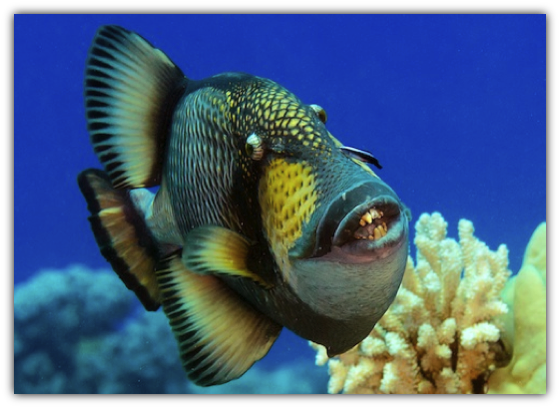 Today, the ocean covers 72% of the surface of the Earth, but only 1% is protected. National Geographic, through the Pristine Seas Project, seeks to protect some of the last pristine spots of the oceans and to create marine protected areas.
In 2012, the partnership kicked off with an expedition to the Pitcairn Islands in the Pacific Ocean. It was the first expedition conducted in the frame of the National Geographic and DAVIDOFF Cool Water partnership. Dr. Enric Sala, a marine ecologist and National Geographic Explorer-in-Residence, led the expedition. 384 dives were conducted in the Pitcairn Islands waters, for a total of 450 person-hours underwater. 40,210 fishes, 14,500 algae and 6300 coral colonies were counted and measured.
The surveys revealed pristine marine ecosystems with intact coral communities and healthy fish populations dominated by top predators such as sharks. This demonstrates the global biological value of the Pitcairn Islands waters. The unaltered deep sea habitats of the Pitcairn Islands harbor unique biodiversity including rare deep sea sharks, and fish species completely new to science.
"The Pitcairn Islands are known for their rich history," said Enric Sala. "They are unique because they harbour some of the last pristine coral reefs left on the planet, and are an unexplored deep sea world."
After seeing what the expedition team had found, the Pitcairn community voted unanimously for the protection of their waters in September 2012: A proposal for the creation of what would be the largest marine reserve in the world around the Pitcairn Islands. The UK government is now studying the proposal.
"A Pitcairn Island marine reserve would be the world's largest, at over 800,000 square kilometres, and would contribute greatly to meeting the agreed international target of protecting 10% of the world's oceans by 2020," said Terry Garcia , National Geographic's Executive Vice President for Mission Programs.
Given the positive results of the partnership in 2012, both DAVIDOFF Cool Water and National Geographic have expressed their respective intentions to continue the relationship within the framework of the Pristine Seas missions for 2013. Following the renewal of the partnership, DAVIDOFF Cool Water will support the new Expedition that started offshore Chile on February 7th, 2013.
"This relationship with National Geographic is a cornerstone for DAVIDOFF Cool Water. The link we have created with the ocean has grown stronger and we feel it is essential to keep working on this partnership," said Jean Mortier , President of Coty Prestige.