Evoke memories, dreams and emotions with Santal Royal… the new fragrance by Guerlain with beautiful exotic sensual top notes.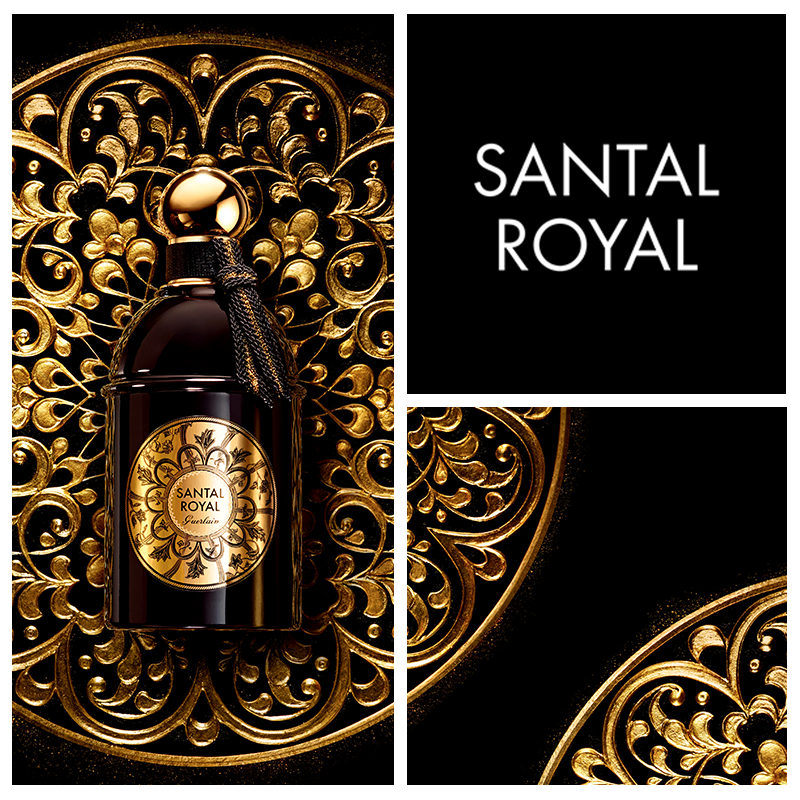 Guerlain's Santal Royal is a modern unisex woody oriental fragrance opening a new sandalwood's secret dimension. For this syrupy fragrance, Guerlain House Perfumer Thierry Wasser drew inspiration from the treasures of the East, and worked one of the rarest and most precious ingredients in the perfume world: sandalwood.
Amber, leather and oud divine vapours accentuate the essence's elegant vibrations. Yet, beyond sandalwood's infusion, Thierry Wasser has instilled it with a more sensual facet, adding an innovative hint of musk with the Guerlain signature.
"Shrouded in mystery, this bewitching note is exalted in a new woody oriental fragrance, a study of subtle contrasts between the dark notes of leather and oud wood, and the luminous floral notes of jasmine and rose," explained Guerlain Maison.
Top notes: neroli, jasmine;
Heart notes: peach, rose, cinnamon;
Base notes: santalwood, leather note, amber notes, oud, muscs note.