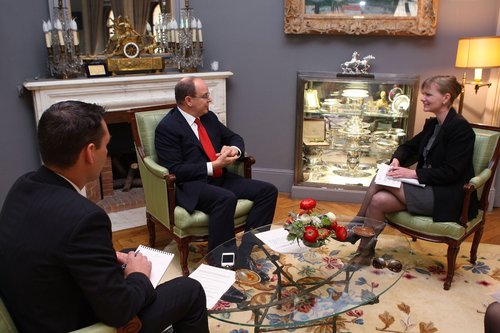 The face of the Monaco is about to change, as the Principality is ready for a 3 percent expansion of its city-state's territory. Monaco decided to expand into sea by building a six hectare peninsula into the Mediterranean. The project is to be located near the Grimaldi Forum congress centre.
"I have decided to launch an extension into the sea to the east of the principality after having studied various proposals since 2008," Albert said in an interview in the daily Monaco Matin.
"I will be especially careful to ensure that the project meets the high environmental constraints that I impose, both during construction, as thereafter during the use of newly created spaces," added Prince Albert II.
"I decided to start the project of the offshore extension at the east the Principality, after studying various proposals since 2008. It will be located between Portier and the Grimaldi Forum. The choice is more in line with current needs and will not stop to consider others plans in the future. An extension to Fontvieille would have represented too high costs. The Portier project will have an area of 5 to 6 hectares. The buildings should not be high and green spaces will be provided in order to provide a pleasant living environment. These new projects will generate significant revenue for the state budget and a sustained activity for our construction companies," added Prince Albert.