Karl Lagerfeld is not bothered about his Fendi book.
During the 68th annual Cannes Film Festival, Fendi's CEO Pietro Beccari and womenswear creative director Karl Lagerfeld hosted a special presentation of the 'Fendi by Karl Lagerfeld' book at the Plage Royale. The new book published by Steidl is looking back at Lagerfeld 50 years tenure as creative director of Fendi Maison, which he joined in 1965. Guests were also invited to the newly renovated boutique in Cannes.
"I don't count, I'm very much against these kinds of celebrations," declared Karl Lagerfeld about "Fendi by Karl Lagerfeld," a book marking half a century reign at Fendi.
"I personally don't care. For me, what's important is now and tomorrow," he explained.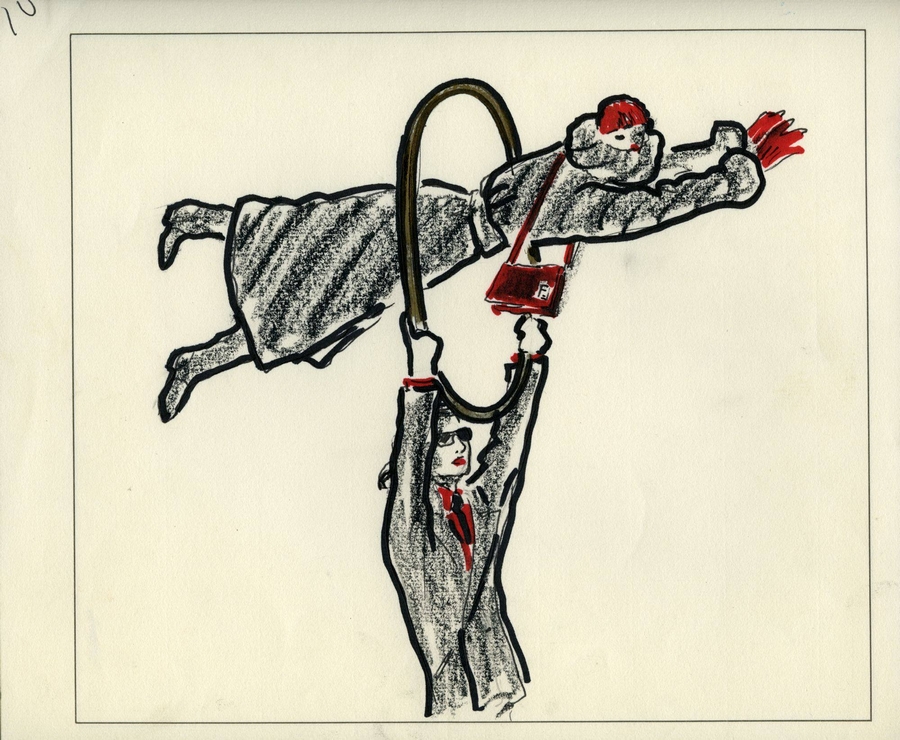 F is for Fun. With the arrival of Karl Lagerfeld as the womenswear creative director in 1965, fabrics and designs always exude lightness, color and above all – fun, as this illustration by him demonstrates. E is for Elegance, a key element in all Fendi women's collections envisioned by Karl Lagerfeld.
N is for "Nothing is Impossible" as proven in 2007 when Fendi and Karl Lagerfeld made history by staging the world's longest running runway show on the Great Wall of China. D is for Daring Creativity, the motivation behind all the groundbreaking Fendi collections.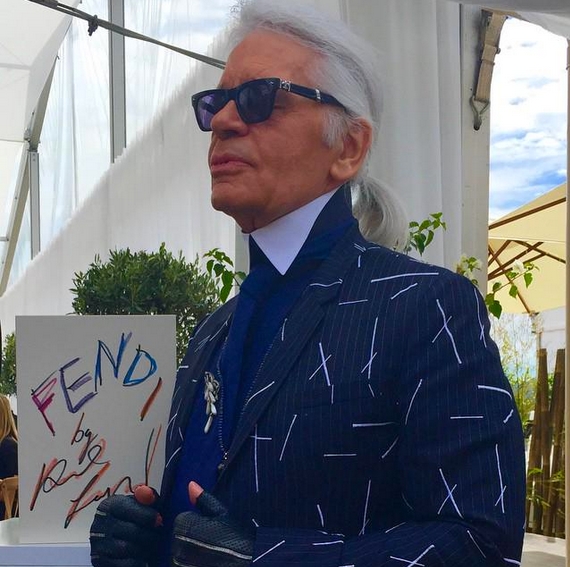 "Before Karl joined Fendi, it was a very traditional house doing fur," said chief executive officer Pietro Beccari. "But he changed it into something very modern, peeling fur, mixing it with other fabrics. He really treated it badly. He took sable, the most precious of all materials, and reduced it to pieces. Nobody had ever dared doing that before," noted Beccari.
"Every page is a provocation and an offense to rationality."
"We will never know what Fendi would be like without Karl. He calls himself mercenary, but I don't think so," Beccari mused. "I think he is just very curious, and loves what he does until he does it, then he forgets about it," which makes room for new ideas, the executive added.