The Spirit of the Open Road.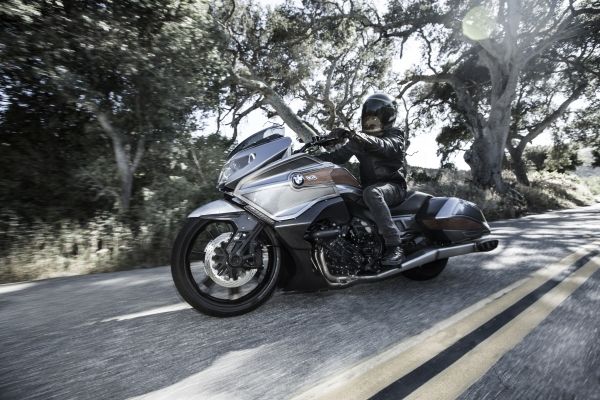 Amid this blend of the traditional and the contemporary at the Concorso d'Eleganza Villa d'Este, BMW Motorrad presented a breathtaking concept study: the BMW Motorrad "Concept 101".
"The Concept 101 opens up a new chapter in the history of our concept bikes. It is the BMW Motorrad interpretation of endless highways and the dream of freedom and independence – the perfect embodiment of "American touring". Designing this big touring bike study was amazingly exciting for us because we haven't been involved with a motorcycle concept like this before. To me, the Concept 101 is the epitome of elegance, power and luxury on two wheels," says Edgar Heinrich, Head of BMW Motorrad Design, describing the character of the concept bike.
The name "Concept 101" indicates the capacity of the concept bike, which has its roots in the USA. The capacity of the six cylinders is 1,649 cc – approximately equivalent to 101 cubic inches, which is the American unit of measurement for cylinder capacity.
The number 101 also stands for the place where the vehicle came into being. It was not far from Highway 101, at the design studios of the BMW Group subsidiary Designworks in Newbury Park, California, that the BMW Motorrad designers got together with their Designworks colleagues to create a truly special motorcycle that would extend the limits of quality and exclusivity and reflect a whole new touring philosophy: "We had a clear vision when we were designing the bike: under the motto "The Spirit of the Open Road" we wanted to build a high-performance,
emotional and highly exclusive 6-cylinder vehicle that would make every ride a special experience. A bike that would make the moment so special, you would forget your destination," explains Ola Stenegard, Head of Vehicle Design BMW Motorrad.
In close collaboration with the BMW Motorrad design team, Roland Sands assembled the exclusive parts of the "Concept 101" at his own workshops. BMW Motorrad and the custom bike specialist have worked together successfully for several years, having completed inspiring projects such as the Concept Ninety, for example.