Jourdan Dunn Unveils New HTC INK Handset with body art-inspired engraving.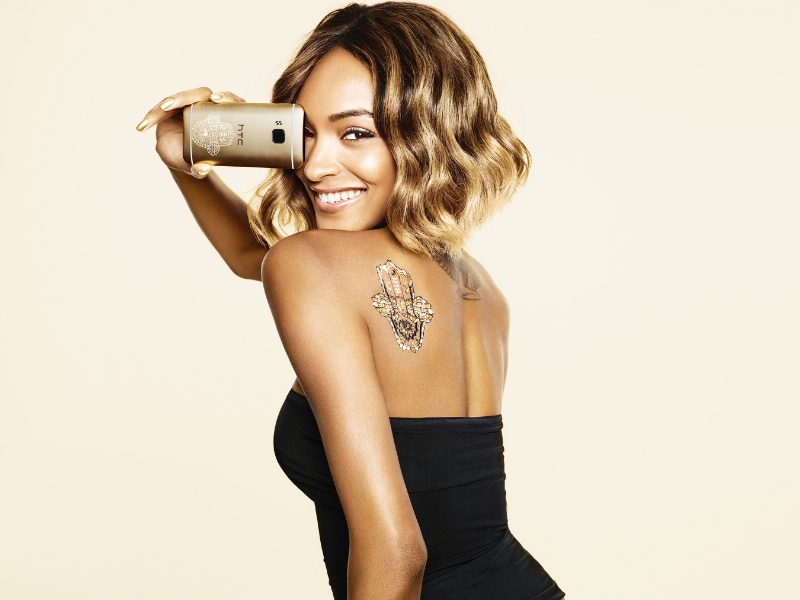 The way your smartphone looks is just as important to your personal style as your bag, jewelery and even your body art. Tapping into the fashion world's passion for body art, HTC unveiled its exclusive Limited Edition HTC One M9 INK handset, created in collaboration with worldwide supermodel Jourdan Dunn.
HTC INK is a Limited Edition campaign which sees bespoke celebrity body art designs engraved onto exclusive runs of HTC's family of premium HTC One handsets.
The HTC One M9 INK is the first of its kind and delivers a body art-inspired one off illustration which is engraved onto the back of the phone. The handset and first-look imagery of Jourdan, taken by fashion photographer Matt Irwin were revealed at a global launch event in London. A ground-breaking star of international high fashion runways, advertising campaigns and magazines, with a personal love of body art, Jourdan worked in partnership with leading artist Cally-Jo, who was responsible for Rihanna's henna-style hand inking, to create the first ever HTC INK design.
"I was asked by HTC to create a body art design inspired by the idea that we have a one night to live," explained Jourdan Dunn.
"Body art is an important part of my look and, as I don't go anywhere without my phone, it makes perfect sense to combine the two to create a uniquely personalized accessory," Jourdan stated on the handset unveiling.
Taking inspiration from the HTC One M9's brushed metal two tone finishes (gold on gold and silver on gold) the HTC INK design has also been recreated in temporary metallic body art, which Jourdan models in the Matt Irwin images.
A limited number of the handsets are available for fans who register their interest htc website.