---
This article titled "A natural fit: Margaret Howell on her fashion tribute to Barbara Hepworth" was written by Lauren Cochrane, for theguardian.com on Tuesday 16th June 2015 12.58 UTC
For Margaret Howell, designing a collection in homage to Barbara Hepworth felt like the most natural thing in the world. "I was always inspired by what she wore anyway," says the designer. "The short duffel coat, the dungarees, the things people wear when they're at art school."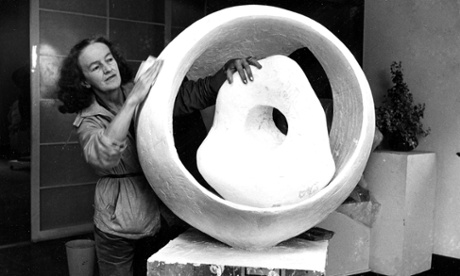 The collection Howell has designed will be part of the merchandise around Tate Britain's new retrospective of the British sculptor's work, which opens later this month. It does indeed include dungarees and a short duffel coat, as well as an apron, an artist's smock and silk scarves with a print employing the patterns from a pebble that Howell found on a Suffolk beach. If that works with Hepworth's aesthetic of turning natural forms into abstraction, the clothes speak of her lifestyle, getting messy with materials in her studio. "When I had visited her studio in St Ives, the thing that stuck in my mind was the rail of aprons and shirts splattered with plaster of paris," says Howell. "I liked the colours – indigo, tan, the colours of workwear." Their contexts might be very different but both women share an interest in natural materials, with Yorkshire-born Hepworth always famously inspired by the Moors. "Her materials are stone and wood, so there's a texture," says Howell. "I relate to things like that. I am stimulated by traditional clothing and doing something fresh with it."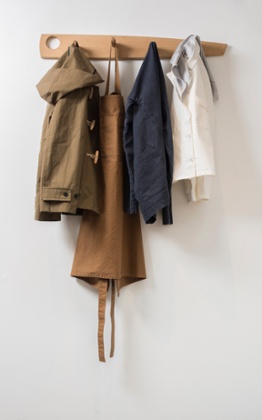 Howell's clothes are for the kind of person who wants to look cool and chic but free from fuss. She would put Hepworth – along with Jane Birkin and Katharine Hepburn – in that category. "There are some photos of her on special occasions when she dressed up but those obviously aren't the ones that would have caught my eye," says the designer. "I like things that are comfortable, that you can move around in. They're never overdressed, they dress really simply."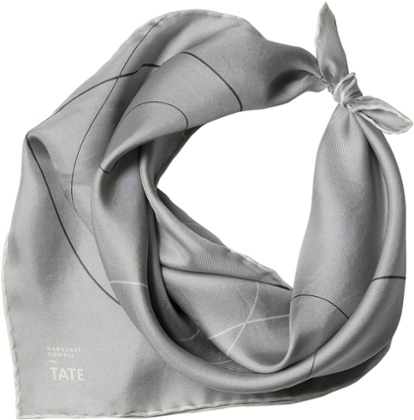 A keen enthusiast of British modernist art and design, Howell has collaborated with names like Kenneth Grange and Ercol, and staged exhibitions from Peter Yates, so Hepworth's work is most definitely in her orbit. She says that it has also become a familiar sight over the years. "I have seen her work quite a lot – we used to have a studio in Battersea and there's one of her pieces in the park by the lake. There's also the winged figure on the John Lewis building near the shop. And I spend a lot of time in Suffolk and there are some pieces there. You get to know them, walking around them, seeing them in new light." Arguably, Howell's Hepworth collection – focusing on the sculptor's personal style – adds yet another perspective.
guardian.co.uk © Guardian News & Media Limited 2010
Published via the Guardian News Feed plugin for WordPress.